Stephen Hawking Says 'Future of Human Race' Depends on Moving to New Planets in Charming Video to Chinese Pop Star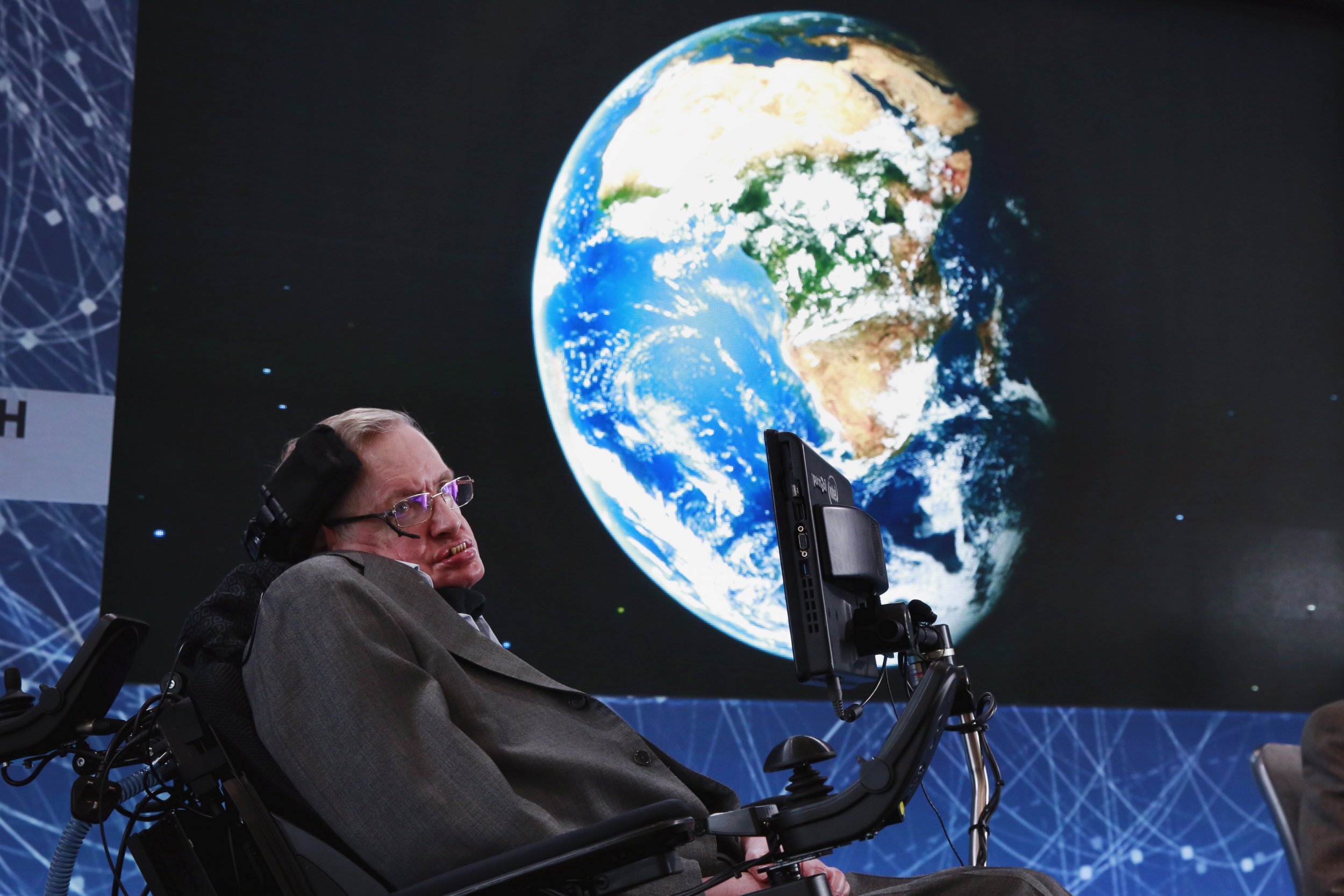 Stephen Hawking might just be the newest fan of the Chinese boy band TFBOYS. Or, at the very least, he's a fan of the questions its lead singer, Wang Junkai (also known as Karry Wang), posed to him in a video he posted to the Chinese microblogging site Sina Weibo on Friday.
"Dear Professor Hawking, I'm Karry Wang from China. It's my great honor to raise questions about the future to you," Wang said in the video. "You have always been concerned about humanity's future development. In your speeches, you have presented recommendations many times about the necessity of exploring alien immigrants to continue our earth civilization," he continued, likely referring to Hawking's remarks about searching for habitable planets humans could colonize. "Like many young people in China, I am very curious about exploring the universe and the future. What shall we do to prepare for this?"
Wang, who just recently turned 18, added in the text of his post in English: "Thank you so much for this opportunity! Looking forward to hearing your incisive insights!"
Hawking responded in a video he posted to his own Weibo page, thanking Wang for his questions. The British theoretical physicist joined the Chinese site, which has similarities to Twitter, to great fanfare in April 2016, garnering more than two million followers within hours. As of Monday, he had doubled that initial show of excitement and amassed a total of more than 4.3 million fans. Though impressive, the number pales in comparison with Wang's more than 32.4 million fans.
"I have recently said that the future of the human race is compromised by the damage that we are doing to our small, overcrowded planet and that we should think about exploring planets that may have the potential to sustain human life," Hawking explained. "Having to make the move will have taught us to behave more wisely. I am not suggesting that the whole population moves to a new planet, just a select few to ensure the survival of the human race."
In his minute-and-a-half-long message, the physicist told the singer that humans need to think about where to go first and how to plan for life on other planets. "We are explorers and thinkers. We are motivated to elevate humanity, but first we need the imagination to do so," he said. "We need to imagine how we will live in the future, to see in our mind's eyes what might be done to alleviate today's problems and better imagine a future for all."
Though Wang's first questions had to do with major issues confronting humanity and reflected his curiosity about the universe and the future, he ended his entreaty to Hawking on another topic, one that surely hits close to home for a professional singer as well as for his two bandmates and his millions of fans. He wondered "how we should protect our traditional culture while exploring the future and developing science and technology at the same time."
Hawking reassured the Chinese star. "I do not believe that traditional culture will disappear," he said. "I think our art and music are human oriented and would be meaningless to an alien species. I do not think we need to worry."