Hawking Says He Would Consider Assisted Suicide If He Had 'Nothing More to Contribute'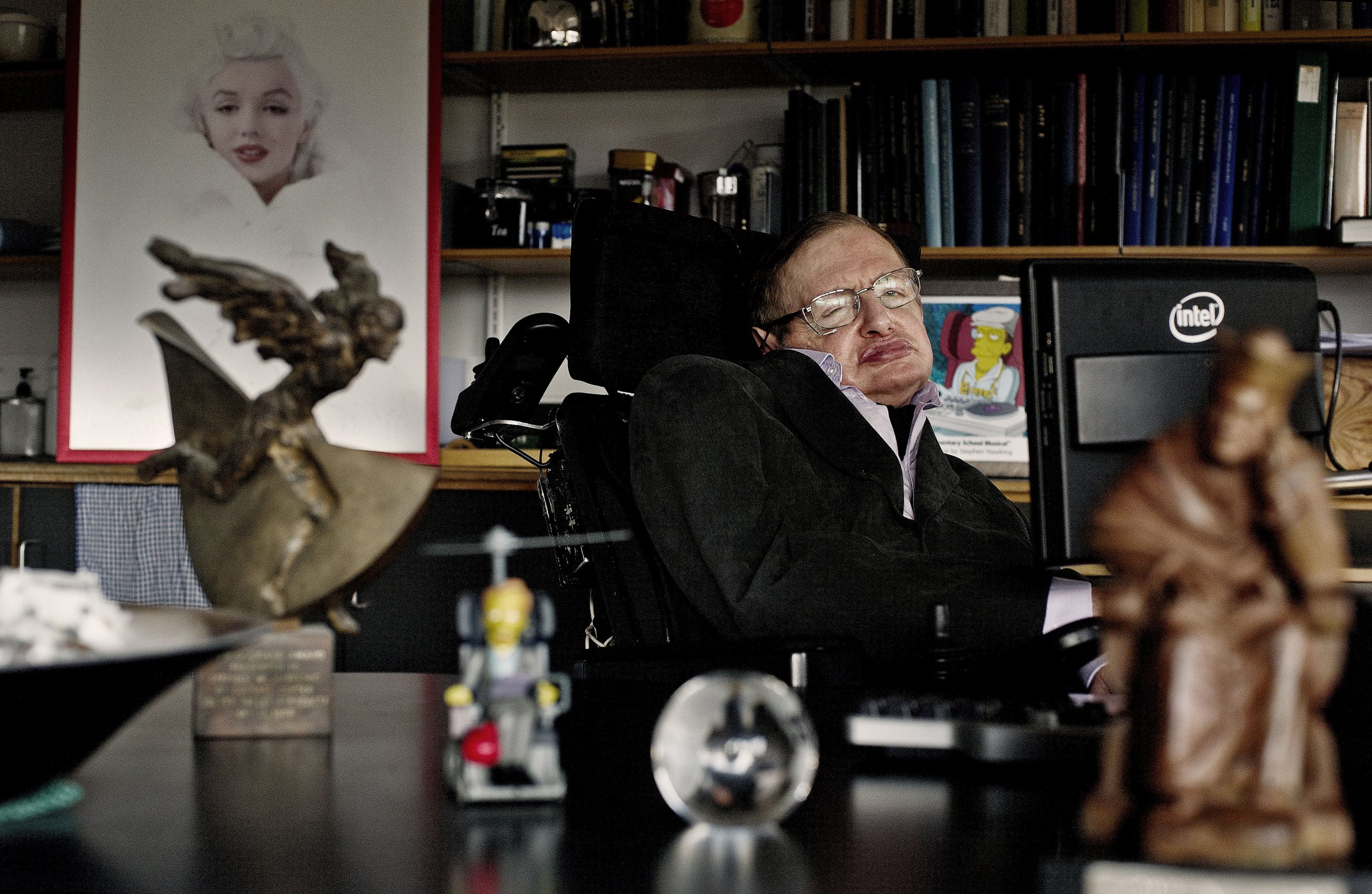 "I would consider assisted suicide," says Stephen Hawking, but "only if I were in great pain or felt I had nothing more to contribute but was just a burden to those around me."
In an in-depth BBC interview, part of an upcoming program, the renowned theoretical physicist and cosmologist reflected on his neurodegenerative disease, known as amyotrophic lateral sclerosis, or ALS.
"At times I get very lonely because people are afraid to talk to me or don't wait for me to write a response," he said. "I'm shy and tired at times. I find it difficult to talk to people I don't know."
He also delved into his physical limitations. "I would like to be able to swim again," he continued. "When my children were young, I missed not being able to play with them physically."
Hawking is a known supporter of assisted suicide. The controversial practice is illegal in the United Kingdom, which Hawking says is discriminatory because it effectively denies the disabled "the right to kill themselves that able-bodied people have."
But Hawking has no intention of going anytime soon. "I am damned if I'm going to die before I have unraveled more of the universe," he said.