Stephen Hawking Memorial Service: Here's How You Can Apply for Tickets
Stephen Hawking's family and the Stephen Hawking Foundation have offered 1,000 tickets to the public for a service of thanksgiving at Westminster Abbey, London. The event will celebrate the life of the acclaimed British physicist, who was known as much for skills at communicating science as his sums.
Hawking's ashes will be interred between the graves of Isaac Newton and Charles Darwin during the service on Friday June 15. The event will highlight his scientific contributions and passion for public education. Tickets are available as part of a ballot which closes May 15.
More than 5,000 people applied for tickets within the first 10 hours of the website going live Wednesday, Elizabeth Forrester, executive director of the Stephen Hawking Foundation, told Newsweek.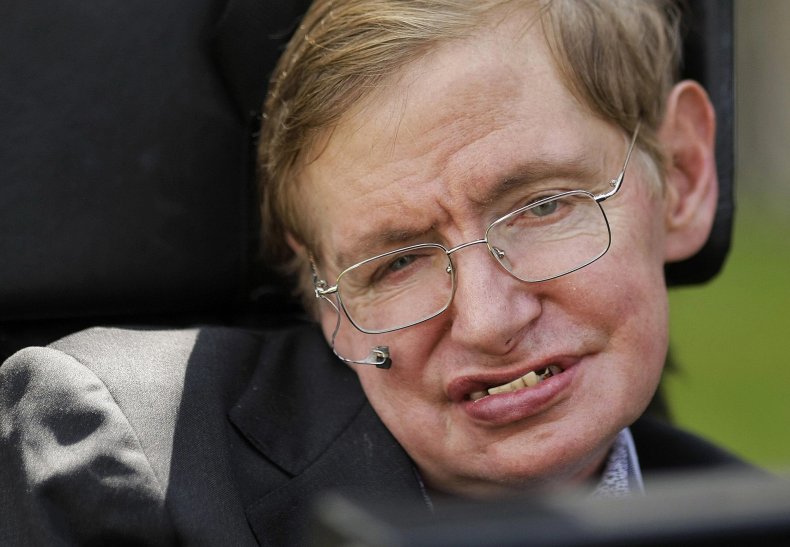 Hawking died on March 14 at the age of 76 after a five-decade battle with amyotrophic lateral sclerosis (ALS). During his career he produced revolutionary scientific work and brought complex cosmological ideas into the public eye with his bestselling book, A Brief History of Time. His last-ever scientific paper was published last week.
The service of thanksgiving would be relatively traditional, Forrester said, with readings and a full choir. Well-known attendees should include British astronaut Tim Peake, who spent six months on the International Space Station from December 2015 until June 2016.
Although it's not suitable for kids under six, Forrester explained that children would be an important part of the service. In addition to individual tickets, small groups of children accompanied by at least one adult can apply to attend the service.
The Stephen Hawking Foundation aims to get more kids interested in science; funding space camps, online resources and teaching support. The foundation was set up to promote physics research and motor neurone disease support work.
Hawking's funeral took place earlier this year at Great St Mary's Church in Cambridge, U.K. It included a reading from British actor Eddie Redmayne, who played Hawking in autobiographical film The Theory of Everything.
The Westminster Abbey service of thanksgiving is billed as "a moment in history," on the ticket ballot website. If you want to apply to attend, you'll need to fill out a short form at www.stephenhawkinginterment.com. The Stephen Hawking foundation will notify the lucky winners on May 16.
The ballot website urges those unable to arrange travel and visas not to apply for tickets.