Stephen Hawking's Greatest Lesson—A Degenerative Disease Won't Stop Us Achieving Greatness
I am one of at least 20,000 Americans currently living with amyotrophic lateral sclerosis (ALS), just a part of the broader worldwide community mourning the passing of Stephen Hawking. His life was exceptional in many ways, just one of which was how full a life he lived for more than fifty years after his diagnosis of ALS. He has inspired me to focus on what I can do, rather than what my body can no longer do.
It's important to face ALS without being swallowed up by it. That's why Professor Hawking's life will always be a model for this community. "Be curious," he once said, "and however difficult life may seem, there is always something you can do, and succeed at. It matters that you don't just give up."
ALS, also known as Lou Gehrig's Disease, is a degenerative neuromuscular disease that affects nerve cells in the brain and spinal cord. Bit by bit, it slowly robs its victims of their ability to move, speak, eat, and breathe. It is a disease with no effective treatment and no cure. The average life expectancy is two to five years after diagnosis.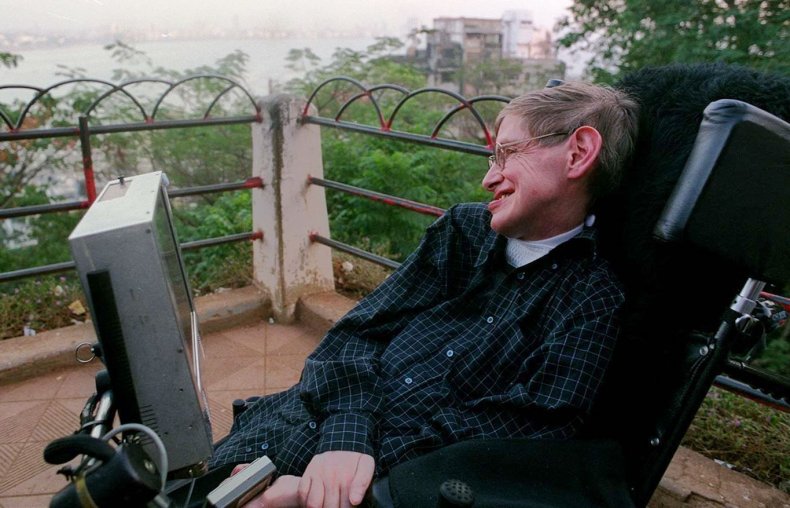 It has been more than four years since my diagnosis, and simple things like getting dressed or eating a meal have become a struggle. Living with ALS, I have learned that finding balance takes on a whole new meaning. Balance means more than not falling on my face. It means accepting ALS without being swallowed up by it. It means trying not to allow the disease to define every minute of every day.
Yet ALS is undeniably a terrifying diagnosis that brings with it a range of emotions—anger, anguish, and fear, to name a few. My daughter once asked me how often I think about the disease. She was surprised when I answered, "every 10 minutes or so."
My daily challenge is to follow Stephen Hawking's lead: to remain curious and active whenever possible, despite the challenges that come with the diagnosis.
Even though there is not yet a cure for ALS, I'm convinced it's within reach. Finding a cure is not just about money—although that's part of it. It's about an unrelenting effort, similar to what guided Professor Hawking to unlock the mystery of black holes. The ALS researchers around the world will eventually crack the code of this terrible disease.
Professor Hawking's life showed how important it is for people with ALS to have access to innovative assistive technology, like power chairs and speech generating devices. We're fighting to make sure everybody with this disease has access to the best treatments and equipment, and the highest quality of life in the setting that's right for them.
Professor Hawking's life helped raise awareness of this disease around the world. After his death, he will continue to serve as an inspiration as we fight to raise awareness of the disease, to educate the public and policymakers and make sure that ALS research is funded, to speed up the drug development pipeline, and to ensure that people with ALS get the care they need.
While we mourn Professor Hawking, we can also reflect on the ways his life inspired our community and the world, and all those facing unbelievable barriers to greatness, which he surpassed. We can draw upon his inspiration for the strength to persevere in our fight. While aspects of the disease are always there, we continue to seek joy in every corner of our lives— gatherings with friends and family, beautiful sunsets, and even moments of silly laughter. Balance strengthens the hope that our community will continue to focus on what we can do, knowing that if we have the courage to fight, we will eventually succeed.
Stephen Winthrop is Chairman of The ALS Association Board of Trustees. He is a retired consultant who specialized in financial management, fundraising, grant writing, and information management services to small-to-mid-sized non-profit organizations. He was diagnosed with ALS in November 2013.