Stephen Jackson and Andrew Wiggins Trade Barbs in Social Media Beef Over Jimmy Butler's Trade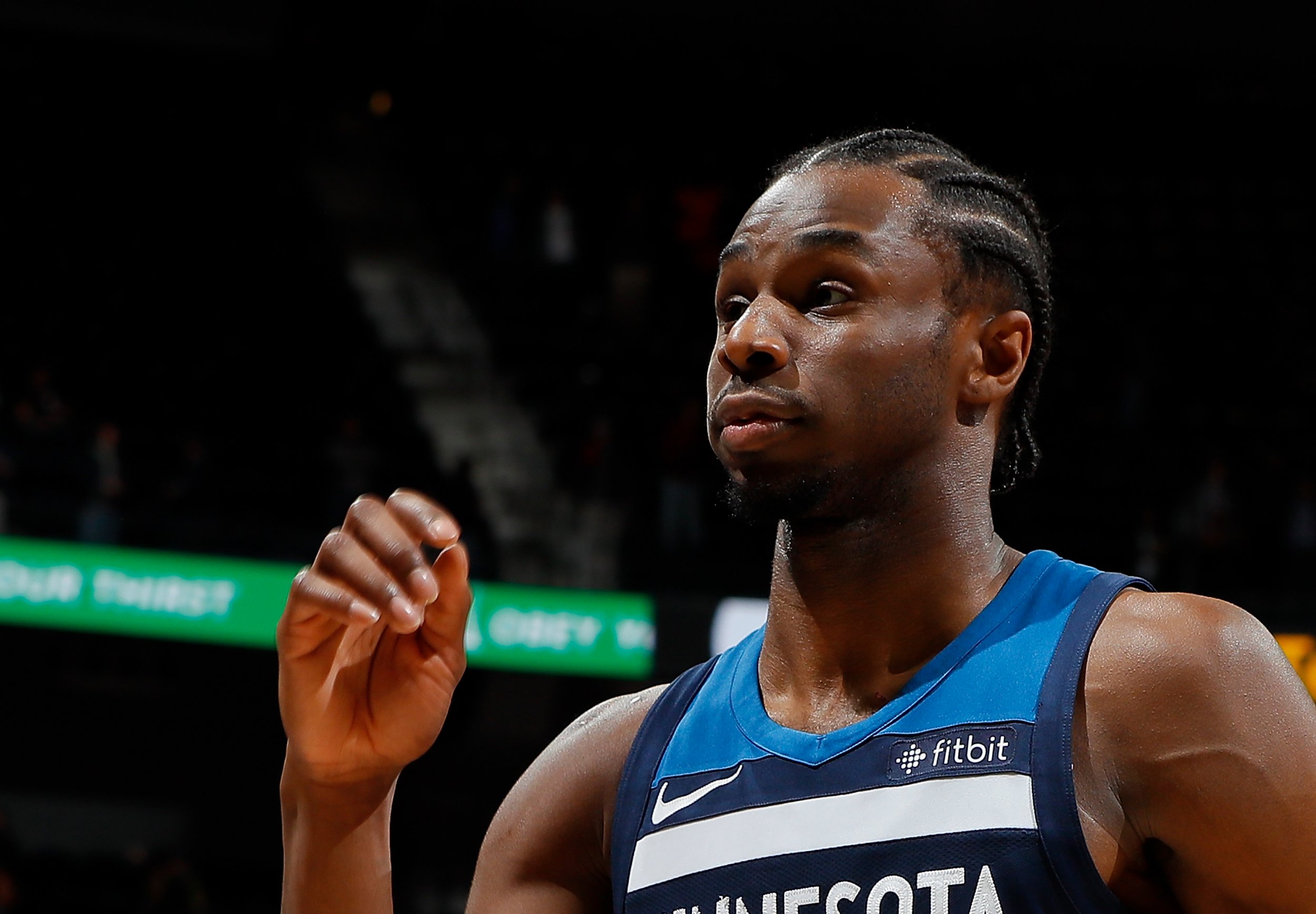 Minnesota Timberwolves forward Andrew Wiggins and former NBA player Stephen Jackson traded a series of zingers on social media Wednesday night, after news emerged that Jimmy Butler had demanded to leave Minnesota.
Citing league sources, Shams Charania of The Athletic tweeted: "Butler has given Minnesota a list of one-to-three teams with whom he's open to signing extension, in anticipation of trade."
The news obviously seemed to please Wiggins' brother Nick, who posted a since-deleted tweet that said "Hallelujah."
Butler and Wiggins never appeared to have a difficult relationship since the former arrived in Minnesota in 2017, but Wiggins' brother is clearly happy to see the back of the shooting guard.
For his part, Butler then had some fun at the expense of Nick Wiggins as he posted a video on Instagram of himself working out. "Hallelujah...keep that same energy," he quipped in a thinly-veiled barb.
It was then Andrew Wiggins turn to step into the arena.
"Old dudes stay hating like he was anything special bum ass [...] I keep that same energy everywhere I go!" he wrote on his Instagram story, clearly referencing Butler's video.
Wiggins' post did not go down well with Jackson, who posted a video on Twitter defending Butler and arguing neither of the Wiggins brothers should have got involved.
Wiggins then updated his own Instagram story by inserting "SJ", before the "old dudes" line, a clear reference to Jackson. The 2003 NBA champion, however, is not renowned for backing off from an argument, and raised the stakes once more.
"I hope you have a good year," he said in a follow-up video. "I hope somewhere you can find some heart and find some passion for the game and have a good year. I really wish you the best.
"Old? I'm 40. Thank God, I'm happy to see 40. Bum? I ain't never been that. You know that. I'm from the old school. I'm cut under the old law. Respect it or check it [...] Say man, make sure your energy is straight when you see me. I'm pretty sure you know who I am."
Any hopes the argument would quietly disappear were short-lived, as Nick Wiggins joined the drama once again, belittling Jackson's career.
"You hit catch-and-shoot 3s [and] your ppg was probably 6.5," he wrote in a comment on the video.
"Never been on a highlight [reel] unless Duncan was double-teamed or Parker kicked it to you."
Jackson, however, was determined to have the last word.
"What NBA u played again?" he fired back.
"Truth hurts. I'm on TV more than your brother."
After all that drama, this seemed an interesting suggestion and would certainly spice up the upcoming NBA season. At least on social media, that is.