Stephen King Compares Trump to George H.W. Bush: 'Now We've Got a Serial Liar and Womanizer As President'
American author Stephen King has reflected on the legacy George H.W. Bush, who died Friday, by comparing the 41st U.S. leader to President Donald Trump.
"Remember when George Bush lost a presidential debate (and perhaps the presidency) by just looking at his watch?" King wrote on Twitter, referring to a 1992 debate in which Bush Sr. was infamously caught gazing at his timepiece during a question about the recession.
"Now, we've got a serial liar and womanizer as president," King wrote, calling Trump a "draft dodger surrounded by a bunch of corrupt crocodiles."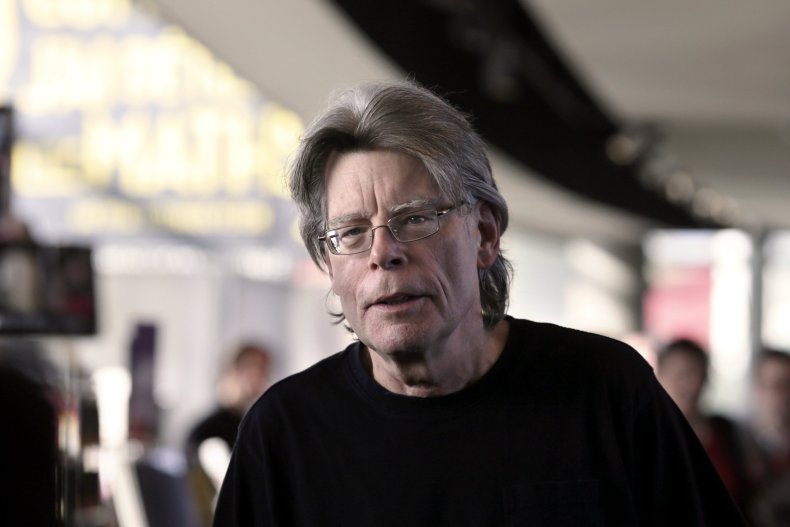 "Times change, eh?" the horror and fantasy writer added.
In the single tweet, King managed to take several swipes at the current U.S. leader, first roasting Trump over the hundreds of times he has been caught out making false or misleading claims since taking office (at least 6,420 as of the end of October, according to the Washington Post's Fact Checker's database).
He also appeared to hit out at the president over the numerous allegations of sexual misconduct he has faced, in addition to his alleged past affairs with adult film star Stormy Daniels, whose real name is Stephanie Clifford, and former Playboy Playmate Karen McDougal.
The American author's "draft dodger" comment appeared to invoke the words of veteran and Democratic Senator of Illinois Tammy Duckworth, who branded Trump a "five-deferment draft dodger" over his avoidance of serving in the military during the Vietnam War.
The U.S. leader did receive five determents, with four being for education and another being a medical deferment over a diagnosis of "bone spurs" in Trump's heels.
Duckworth, who lost both of her legs in 2004 while serving in the Iraq war, has been an outspoken critic of Trump, who she has previously branded "Cadet Bone Spurs" over his medical deferment.
King's loaded tribute is one of many to flood Twitter honoring the life and legacy of Bush Sr., who served an incident-filled one term, seeing the end of the Cold War as well as the launch of 1991 Gulf War.
Read more: George H.W. Bush dies at 94 after a life of service
While many have remembered the 41st president for his dedication to his country, others have also noted darker aspects of his legacy, with British journalist Mehdi Hasan asserting in an article for The Intercept that Bush Sr. "had much more in common with the two Republican presidents who came after him than his current crop of fans would like us to believe."
Hasan said that while "in the age of Donald Trump, it isn't difficult for hagiographers of the late Bush Sr. to paint a picture of him as a great patriot and pragmatist," the 41st president "was not the last Republican moderate or a throwback to an imagined age of conservative decency and civility."
"He engaged in race-baiting, obstruction of justice and war crimes," Hasan wrote, also noting that Bush Sr. had also faced accusations from at least eight different women in late 2017, who accused him of having groped them, in most cases while they were posing for photos with him.