Stephen King Wants The Next Horror Masterpiece To Be Written At His House
Stephen King wants to turn his house in Bangor, Maine into an archive and writers' retreat, where the next generation of writers can pen their own horror masterpieces.
On Wednesday, the Bangor City Council unanimously approved King and his wife Tabitha King's proposal to rezone their residence at 47 West Broadway as a non-profit, paving the way for the Victorian mansion's transformation into an archive of King's works and room for hosting up to five writers at once.
While there's no timeline for the transition from household to writer factory, the plan is to use the main house as the home of Stephen King's personal archives, moving materials from their current home at the University of Maine, including King's manuscripts, letters and screenplayers. A guest house next door will be used to host the writers in residence.
While the house is a destination for horror fans, who often stop by to take photos outside of the ornamented iron gates, it was important to the Kings and local officials that the site doesn't become a full-time tourist trap, instead finding a middle ground as a public resource by appointment.
"They did not want the house to become a Dollywood or some kind of tourist attraction," Bangor planning officer David Gould told New England Cable News.
With three adult children out of the house, King and his wife Tabitha King spend more time at a different Maine home and in Florida. Their former home will also serve as the headquarters for the Stephen and Tabitha King Foundation, which provides grants for community projects throughout Maine.
In King's 1983 essay "A Novelist's Perspective on Bangor," released by the Bangor Historical Society, King wrote about falling in love with the Victorian mansion and the chilling reception they received upon moving in.
"Of course we fell in love with the house we live in, and it has never disappointed us," King wrote. "Have we disappointed it? Disappointment probably isn't the right word. I think it disapproved of us at first. The parlor seemed cold in a way that had little to do with temperature. The cat would not go into that room; the kids avoided it. My oldest son was convinced there were ghosts in the turret towers (that idea was probably more due to the Hardy Boys than to parental influence)."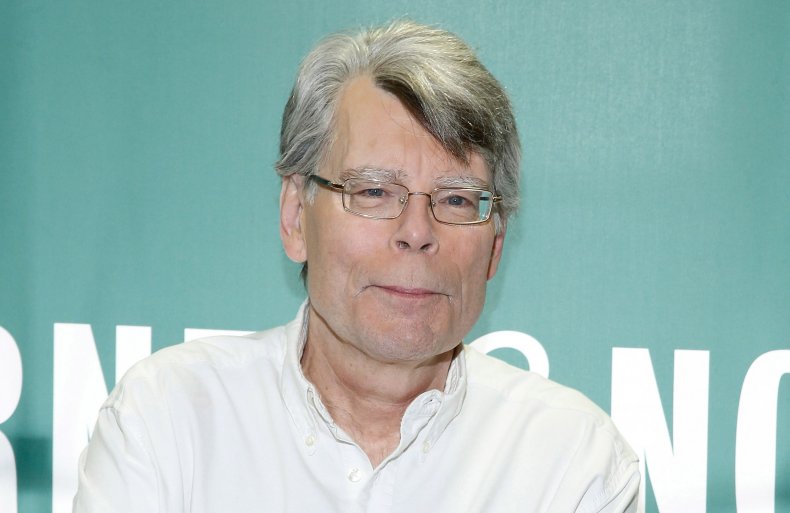 In the essay he went on to describe his early thoughts for the novel It, which would be published three years later.
"I had a very long book in mind, a book which I hope would deal with the way myths and dreams and stories — stories, most of all — become a part of the everyday life of a small American city," King wrote. "A city named Derry which any native of this city will recognize almost at once as Bangor."
King famously sets many of his novels in a fictional version of Maine, with imaginary towns like Castle Rock serving as the setting for The Dead Zone (1979), Cujo (1981), The Dark Half (1989) and Needful Things (1991).
"The King family has been wonderful to the city of Bangor over time and have donated literally millions of dollars to various causes in the community," Bangor city councilor Ben Sprague told Rolling Stone. "Preserving his legacy here in Bangor is important for this community."