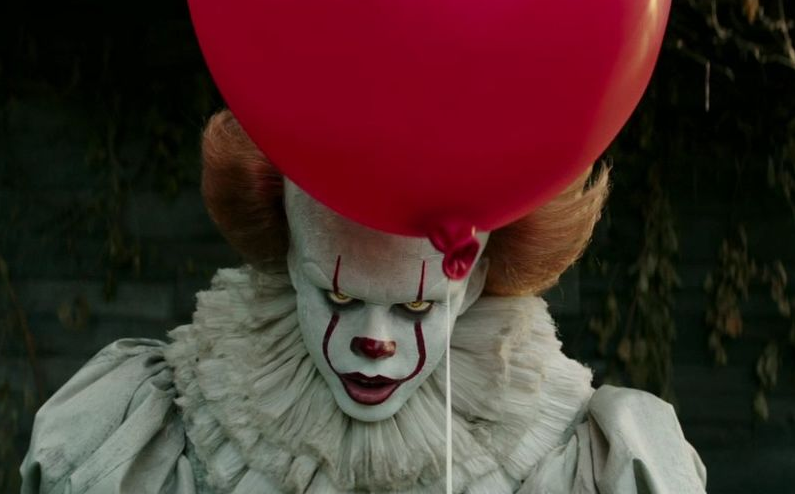 Hollywood hasn't had a good summer. From Friday, August 25, to Sunday, August 27, the United States box office brought in only $65 million, the worst weekend since 2001. Labor Day weekend wasn't much better, netting just under $75 million. For the third weekend in a row, The Hitman's Bodyguard, a bland, poorly reviewed buddy comedy starring Ryan Reynolds and Samuel L. Jackson, made more money than any other film in theaters.
Related: Can Kate Upton's assets reverse Hollywood's box office slide?
As we noted last week, it's hard to know whether to attribute the poor numbers to the explosion of home entertainment options or to Hollywood's failure to produce even a single mildly intriguing film per week. The highest-profile releases last week were a remastered version of Close Encounters of the Third Kind and Tulip Fever, a Weinstein Co. period piece about a love affair and the tulip trade in 17th-century Amsterdam. Both brought in less than $2 million over the Labor Day weekend.
Will Hollywood be able to rebound, now that Americans are back from their Labor Day vacations? It's going to come down to a clown.
It
Based on Stephen King's 1986 novel of the same name, It is easily the most significant film to debut in theaters in weeks. It has been hotly anticipated since its creepy trailer was released in July, and according to The New York Times, experts believe it could bring in at least $70 million over the course of its opening weekend. It's a little unsettling that Hollywood is banking on the public's desire to celebrate the end of summer by sitting in a theater and watching a sewer-dwelling clown terrorize children, but this is the state of cinema in 2017.
9/11
With this immediate entry into the No One Asked for This Hall of Fame, it's unclear how a 9/11 film starring Charlie Sheen and a host of other over-actors even came into being. We assume multiple people had to sign off on it, which means multiple people thought it was a good idea. Judging from the trailer, it appears to be nothing more than a cheap move to cash in on the anniversary of one of the greatest tragedies in U.S. history. Dedicating the sandwich you eat for lunch next week to the memory of the victims would be a more thoughtful gesture than seeing this film.
Home Again
This film, produced by rom-com legend Nancy Meyers and directed by her daughter Hallie Meyers-Shyre, appears to be about a newly separated mom who somehow winds up living with three young hunks, all of whom she is sleeping with. In other words, they ran out of good rom-com plots 10 years ago. At least it stars Reese Witherspoon.
Rebel in the Rye
This biopic of a young J.D. Salinger, featuring Kevin Spacey as the author's professor, actually looks pretty interesting and possibly even good. But then I was an English literature major.
Gun Shy
If you're wondering why Gun Shy hasn't already been plucked from Hollywood's Rolodex of action film titles, it's because it was, in 2000, for a crime comedy starring Liam Neeson, Sandra Bullock and Oliver Platt. The 2017 version stars a long-haired Antonio Banderas as a musician whose wife is kidnapped in South America, after which hilarity ensues. Gun Shy was directed by Simon West (Con Air, The Expendables 2, The Mechanic), so this could be a good time. Maybe.