Stephen King: Piney Point Could Be the 'Disaster Florida Has Been Courting for a Long, Long Time'
Stephen King warned that the breach at the Piney Point reservoir in Florida could lead to disaster that the facility has been "courting" for many years.
Florida's GOP Governor Ron DeSantis visited the site on Sunday, after declaring a state of emergency a day earlier over the breach at the waste water reservoir in Manatee County. The entire site and a wide area around it has been ordered to evacuate as emergency crews work to pump the waste water into the Tampa Bay in an effort to prevent massive flooding that could be caused by feared structural collapse. Piney Point is located about 40 miles from Tampa's city center.
"Piney Point could be the environmental disaster Florida has been courting for a long, long time," King, a prominent best-selling author, tweeted on Saturday evening, commenting on the emergency situation.
In a follow-up post, the fiction writer tweeted: "Piney Point is what happens when you let the sharpies and hustlers have free rein. Money talks and the environment walks."
Although some media reports have suggested that the water is radioactive, DeSantis asserted that this is not the case during a Sunday press conference. "To date, dissolved oxygen, salinity and pH all meet water quality standards," the governor said. "Additional water quality information, including additional parameters, will be available in the coming days."
"We're hoping that we can just continue to get the water out in an efficient way and prevent a catastrophic event, but we have to prepare that this could be something where you see further degradation," he cautioned.
Local environmental groups strongly criticized the situation, saying it could have been prevented through better management.
"The gyp stacks at Piney Point have been mismanaged for decades," Manasota-88, a local environmentalist group, said in a Saturday statement, the Bradenton Herald reported. "The current crisis can be traced back to the absurd 2006 decision to allow dredged material from Port Manatee to be placed into one of the gyp stacks at Piney Point, something the stack was never designed for and should have never been allowed."
"It's little comfort but this disaster, over five decades in the making, is getting worldwide attention. We should use this terrible failure to inform the public and our elected officials that we will hold those responsible accountable," local nonprofit Tampa Bay Waterkeeper posted to Facebook on Sunday.
"We're talking about the potential of about (480) million gallons, within a matter of seconds and minutes, leaving that retention pool and going around the surrounding area," said Scott Hopes, the Manatee County administrator, according to CNN. Although Hopes did not go into specifics, he said the leaking waste "would be less conducive to life on land and...life in the sea."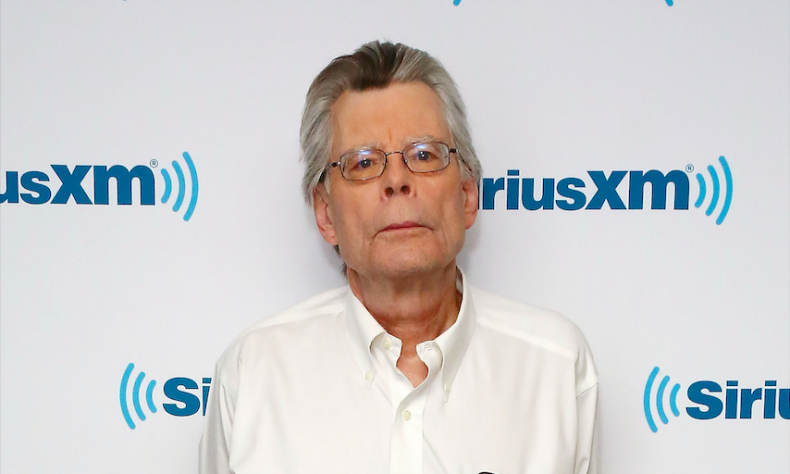 Florida Department of Environmental Protection Secretary Noah Valenstein said that the current threat is severe flooding, urging local residents to evacuate. Officials have warned that a full breach could lead to a 20-foot wall of water flooding the area within minutes.
Local news channel 10 Tampa Bay reported on Sunday that some 30 million gallons of the wastewater were now leaking per day. More pumps have been deployed in order to transfer the water to the bay.
Newsweek reached out to DeSantis' press office for further comment.