Stephen King Slams Trump With 'Interrupting Racist' Knock-Knock Joke
Stephen King's got jokes, well, sort of. The Doctor Sleep author responded to President Donald Trump's remarks about white supremacy during the first presidential debate against Joe Biden last night.
"Don: Knock-knock! Joe: Who's there? Don: Interrupting racist! Joe: Interrupting racist w-- Don: PROUD BOYS STAND BY!" the author tweeted on Wednesday morning.
During the debate on Tuesday night, moderate Chris Wallace asked Trump if he was willing to condemn the white supremacists groups that had increased violence in the cities of in Kenosha, Wisconsin and Portland, Oregon.
"You have repeatedly criticized the vice president for not specifically calling out Antifa and other left wing extremist groups," Wallace said. "But are you willing tonight to condemn white supremacists and militia group and to say that they need to stand down and not add to the violence in a number of these cities as we saw in Kenosha and as we've seen in Portland."
Trump said that he was willing to do that, but didn't seem to follow through as the debate went on.
"What do you want to call them? Give me a name, give me a name, go ahead who do you want me to condemn," Trump said later, to which Wallace responded, "White supremacist and right-wing militia."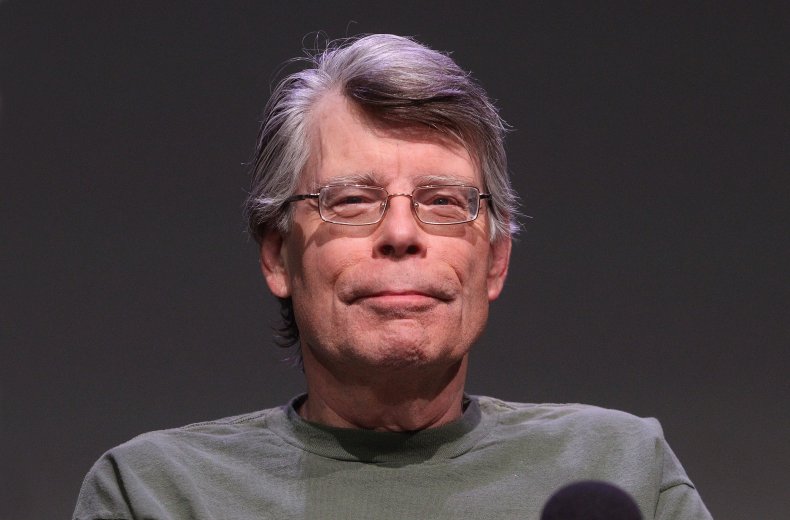 "Proud Boys, stand back and stand by," Trump declared. "But I'll tell you what, somebody's gotta do something about Antifa and the left. This is not a right-wing problem. This is a left-wing problem."
Many interpreted this as Trump refusing to condemn white supremacy, and the Proud Boys even created new tee-shirts that read "Proud Boys Standing By," which is being sold for $30.99.
"President Trump told the proud boys to stand by because someone needs to deal with ANTIFA...well sir! we're ready," Proud Boys leader Joe Biggs wrote on the conservative leaning social media platform, Parler.
Daryl Johnson, a former Department of Homeland Security intelligence, told The Daily Beast that his comment at the debate read as a "subtle endorsement of future use violence" by the Proud Boys.
"Again, another statement by the president that fans the flames of fear and seems to support violent far right groups, rather than condemn them," Johnson explained.
The morning after the debate, Biden tweeted about Trump's white supremacy remarks. "There's no other way to put it: the President of the United States refused to disavow white supremacists on the debate stage last night," he said.
The next presidential debates will take place on October 15 and 22. On October 7, Vice President Mike Pence will take on Biden's selection for Vice President, Senator Kamala Harris.