Stephen Mader, Cop Fired for Not Shooting Distraught Gunman, Sues Police Department in West Virginia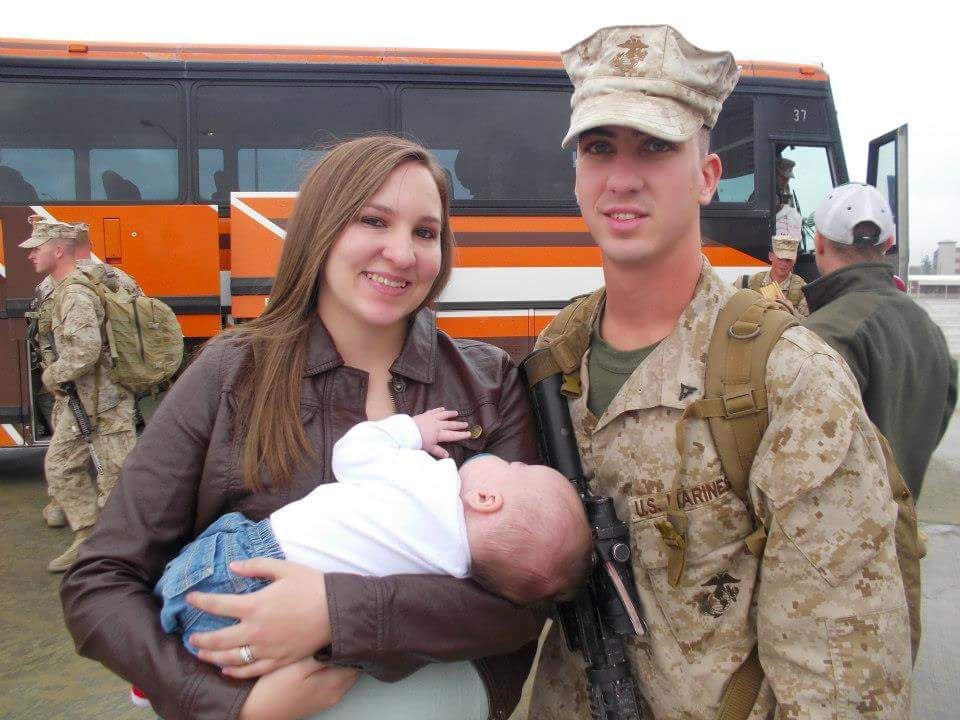 About a year ago, in Weirton, West Virginia—a small city about 35 miles from Pittsburgh—a woman called 911 to report that a man was threatening to kill himself. It was May 6, and a white police officer named Stephen Mader was the first to respond. When he arrived, he found the man, Ronald Williams, who is black, was upset and despondent, with his hands behind his back.
Mader ordered Williams to show him his hands. When he complied, Mader saw he held a silver handgun. The officer drew his own weapon and ordered Williams to drop the gun. "I can't do that," Williams said. "Just shoot me."
Mader, who served as a U.S. Marine in Afghanistan, felt the man wasn't dangerous or aggressive; instead he feared Williams was trying to commit "suicide by cop."
"When he said, 'Just shoot me,' it was as if he was pleading with me to shoot him," Mader tells Newsweek. "He wasn't out here to harm anybody but himself. I was trying to de-escalate the situation. and that's why I didn't think deadly force was necessary."
Mader continued asking Williams to put his gun down, but Williams refused; he just kept pleading for the officer to shoot him. "Any time there's an imminent threat, it's nerve-racking," Mader says. "There's the adrenaline. Everything just seems very, very fast. A thousand things are running through your head."
As the standoff continued, two more Weirton police officers arrived at the scene. Williams raised his gun, and one of those officers immediately shot him in the head and killed him. After the incident, Mader was put on administrative leave, and on June 7 the Weirton Police Department fired him for "failure to meet probationary standards of an officer" and "apparent difficulties in critical incident reasoning," according to a federal lawsuit Mader plans to file Wednesday over his dismissal.
"The Weirton Police Department terminated Mr. Mader's employment because he chose not to use deadly force to shoot and kill and African-American man, who was suicidal, and whom Mr. Mader reasonably believed did not pose a risk of death or serious bodily injury," Mader's lawyers wrote in the suit. The Weirton PD also fired Mader because his decision not to shoot could be construed to make the decision of the officer who did shoot Williams appear unreasonable or excessive, the suit reads.
The federal complaint Mader plans to file early Wednesday morning comes at a time when police killings of black men and children such as Michael Brown in Ferguson and Tamir Rice in Cleveland remain highly polarizing and controversial. It also comes as many police departments continue to debate whether officers need new training in de-escalation techniques. A total of 963 people were shot and killed by police in 2016, and so far in 2017 there have been 345 fatal police shootings, according to The Washington Post.
Mader's lawyers—Timothy O'Brien, along with attorneys from the American Civil Liberties Union of West Virginia—believe his case sends the wrong message to Americans. "The idea that he would be fired for failing to kill somebody that he deemed no threat—that violates everything the ACLU stands for, and I think it violates what we as a society would want from our police," ACLU of West Virginia Executive Director Joseph Cohen tells Newsweek.
"What type of message does that send to other police officers, both in Weirton and across the country, that Stephen Mader was fired? What kind of message does that send to communities like Ferguson that are reeling from police shootings?" Cohen asks.
O'Brien says the Mader case is important because he was punished for complying with the requirements of the Constitution's Fourth Amendment, which protects citizens against unreasonable use of force. Plus, firing a cop for showing restraint, he adds, pushes officers towards more shootings. "It says to a police officer, If you can use force, you must use it. It says that when you're in doubt, you must shoot to kill or you'll be fired."
The city of Weirton has defended its decision to terminate Mader, saying he wasn't fired over his handling of the Williams incident but because of two prior events, according to the Pittsburgh Post-Gazette. One occurred when a woman complained that Mader swore at her as he arrested her husband on a disorderly conduct charge, and the second was for not reporting the death of an elderly woman as suspicious, the newspaper reported. (The two officers who responded on May 6, including the one who shot Williams, also failed to report the death as suspicious.)
While Mader was allegedly fired for his attempt to peacefully neutralize a volatile situation, law enforcement experts tell Newsweek that U.S. police departments need better de-escalation training. "It is lacking," says Pace University professor and former New York City police officer Joseph Ryan, referring to the training. "I would give it a D grade. We don't talk about it enough.... There seems to be an unofficial perception by some police officers that I am the authority figure and you will listen to me."
Another policing expert says Mader's experience in a war zone likely gave him the background to remain calm even when confronted with a volatile gunman. "A well-trained combat veteran is not going to be as amped up as your average cop," Jonathan Wender, the co-founder of police training and consulting company Polis Solutions and a former police officer, tells Newsweek. "Someone who is more comfortable in a given situation will be more cognitive and have more tools at his disposal. Here you've got an officer who wasn't scared and tried to take a more measured approach."
Since he was fired, Mader, 26, who is married with two sons, has gone back to his old job as a diesel mechanic. He also still serves as a military policeman in the West Virginia National Guard. Until he was let go, he planned on remaining in both the National Guard and the Weirton police department until his retirement. "My plan was, 'Hey, by the time I'm done with my time in Weirton I'll have my two pensions.' It turned out it was not meant to be."
Yet Mader has no regrets. Looking back on the day last year when he responded to a 911 call, he tells Newsweek, "I think I handled it the way it should have been handled."