Stephen Miller Wants New Family Separations Plan Because He Thinks It Worked the First Time: Report
White House senior adviser Stephen Miller and others within the Trump administration are reportedly considering a number of options for a new child separation plan at the southern border just months after the "zero-tolerance" policy blew up in the administration's face.
Miller believes the original policy used this spring to separate about 2,500 children who crossed the border with their parents illegally served as a good deterrent to illegal immigration, according to The Washington Post on Friday. One of the new options to implement the plan is reportedly called "binary choice."
Miller, 33, had long branded himself as a staunch supporter of immigration reform, and was seen as a primary architect of the "zero-tolerance" policy. While the policy initially curbed illegal border crossings throughout the spring and summer, more began to occur in August and likely even more in September, according to the Post.
Miller's role in the policy led protestors to station themselves outside of his Washington apartment complex in June. Protesters also called Miller a "fascist" while he was in a Mexican restaurant.
Other officials like Secretary of Homeland Security Kirstjen Nielsen were targeted by protesters, while White House press secretary Sarah Huckabee Sanders was refused service at a restaurant over the child separation practice.
The first practice, announced publicly by Attorney General Jeff Sessions in April, split up immigrant families into separate facilities. The children were scattered around the country, and some families still have yet to be reunited.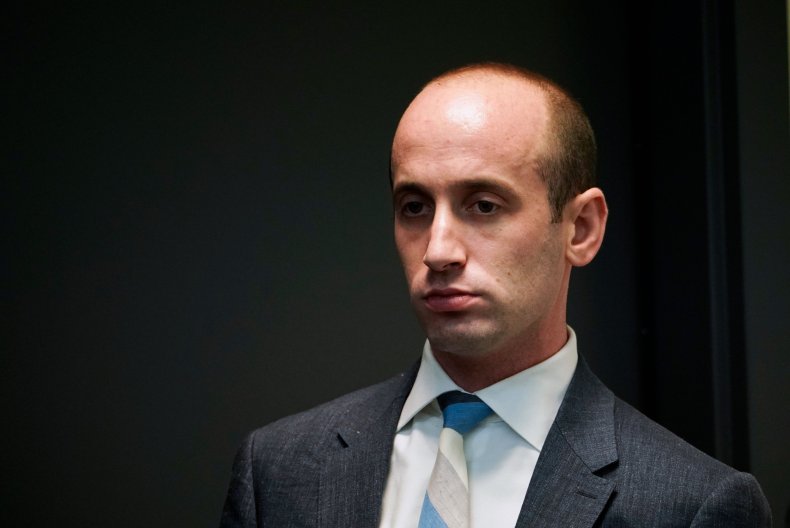 The "binary choice" policy would allow parents to be detained with their children at a facility for 20 days. The parents could the either remain with their children while waiting for their case to make it through immigration courts for months, or even years, or the children could be sent to government facilities where other family members could possibly seek custody, the Post reported.
Trump administration officials were reportedly worried about enacting another child separation plan after the first resulted in outcries from Democrats and Republicans. The president, however, campaigned heavily on redoing the country's immigration policies and even building a border wall along the U.S. border with Mexico in order to stop immigrants from illegal crossings.
Trump had yet to secure proper funding for the wall, and the "zero-tolerance" policy struck fear into Republican lawmakers as to how it would look to women voters around the country with the midterm elections coming up in the fall.
The president first claimed he was unable to stop the separations from occurring at the border, but on June 20 he signed an executive order ending the practice.