Senior White House adviser Stephen Miller was blasted by his rabbi before the congregants at a synagogue on Tuesday during a Rosh Hashanah service. Rabbi Neil Comess-Daniels of Beth Shir Shalom in Santa Monica, California, didn't mince words when talking about Miller, who he said used to attend the synagogue.
"The actions that you now encourage President [Donald] Trump to take make it obvious to me that you didn't get my or our Jewish message," Comess-Daniels said during his sermon, according to The Washington Post. "That notion is completely antithetical to everything I know about Judaism, Jewish law and Jewish values."
Miller has been heavily involved in shaping Trump's hard-line immigration policies, including separating children from their parents at the border.
"From the Jewish perspective, the parent-child relationship is sacrosanct," Comess-Daniels said. "Disrupting it is cruel. Mr. Miller, the policy you helped to conceive and put into practice is cruel."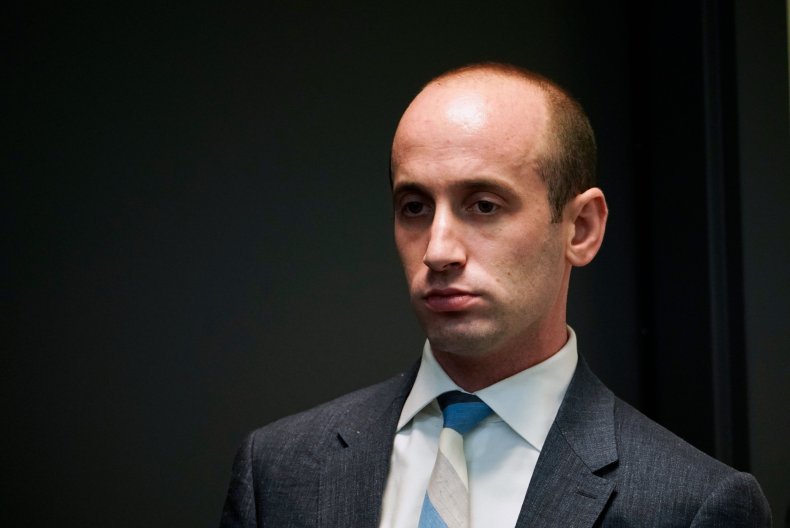 Beyond Comess-Daniels, Miller has also been criticized—very publicly—by his own uncle. David Glosser wrote a scathing editorial for Politico in August, calling his nephew an "immigration hypocrite."
"I have watched with dismay and increasing horror as my nephew, who is an educated man and well aware of his heritage, has become the architect of immigration policies that repudiate the very foundation of our family's life in this country," Glosser wrote.
Later, while appearing on CNN, Glosser said he was not the only family member who was fed up with Miller.
"I have a huge family. I wouldn't offer to speak for my entire family, but dozens of family members encouraged me to push forward with this," Glosser said. "Various members of the family, as well as myself, thought I could no longer remain...[a] quiet voice on the subject in light of the incarceration of all these children."