Stephen Miller to Blame for Trump's Lack of Immigration, DACA Reform, Republicans Say: Report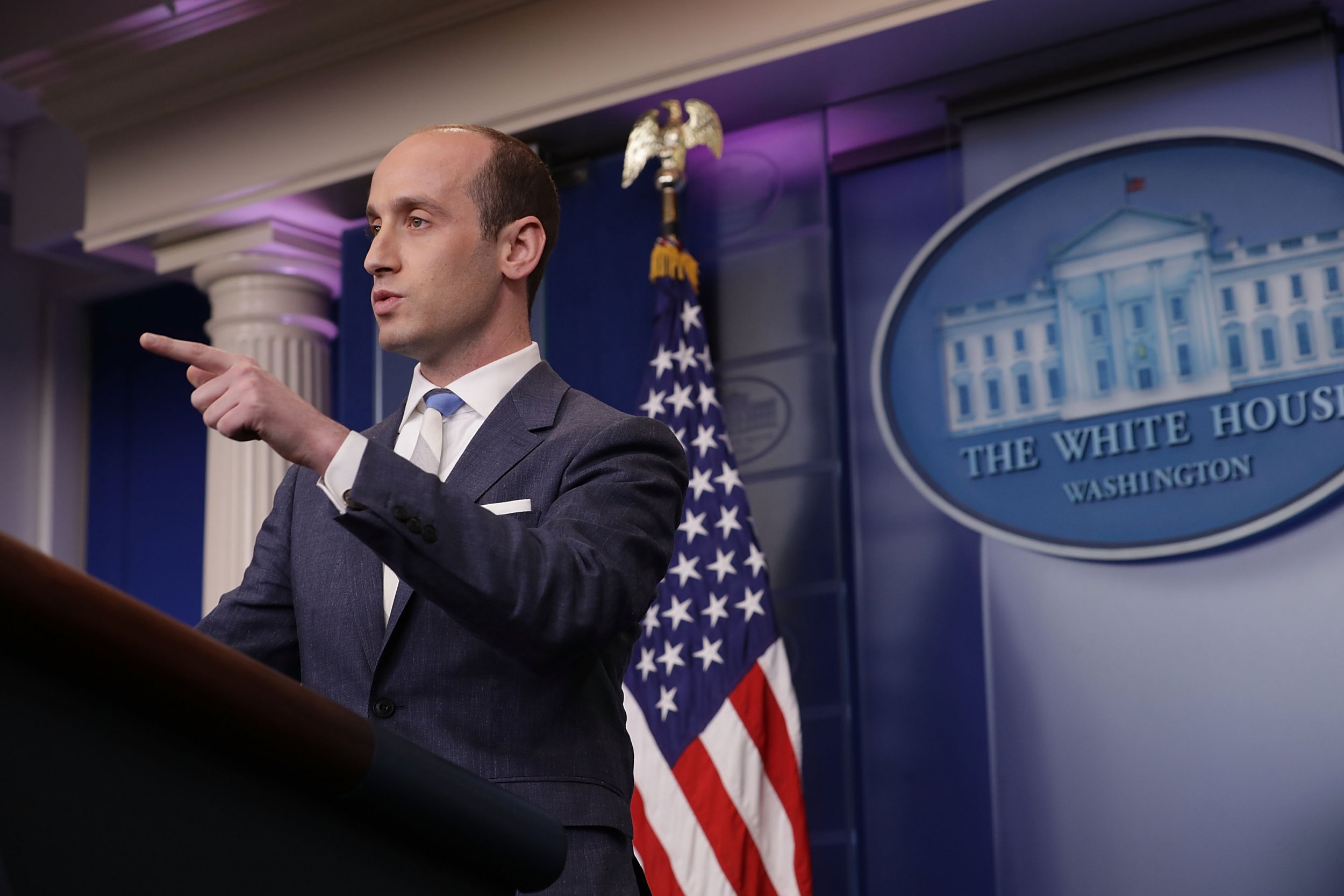 Republicans are reportedly blaming White House senior adviser Stephen Miller and his staunch views as reason for the lack of a meaningful immigration reform bill, one of the top campaign promises of President Donald Trump.
Miller is calling for too many immigration policies in exchange for legislation that would protect the so-called Dreamers, immigrants who were brought into the country by their parents when they were children, McClatchy DC reported Wednesday morning citing 14 unnamed people familiar with the matter.
"It's no secret that he's an obstacle to getting anything done on immigration," a Republican lawmaker told McClatchyDC.
Another House Republican was also quoted as saying that, in order to advance negotiations on immigration reform, "there's no option but to kind of get [Miller] out of the way."
Others questioned Miller's motives. At least some Republicans believe Miller is installing policies in a potential immigration bill knowing full well it would not pass in the Senate, where the GOP currently has a razor-thin majority, according to the report.
The White House pushed back on the allegations against Miller and insisted he was working towards a deal.
Miller grabbed headlines this week during a television interview. He lambasted CNN and anchor Jake Tapper for its coverage of President Trump, and reports later indicated that after Tapper cut the interview short Miller refused to the leave the set.
Republicans and Democrats have seemingly reached an impasse over immigration reform. The former has called for stronger border security, while the latter has sought long-term means for immigrants who were brought to the country illegally as minors to remain in the country.
President Trump has repeatedly insisted that he would not cross the aisle and work out a deal over Dreamers unless he received funding for a massive wall along the United State's southern border with Mexico.
However, the president has also given recent signs of being more flexible on the issue.
The report on Miller's alleged impedance of reform follows Trump's open-air meeting with lawmakers Tuesday afternoon, during which the president appeared far less of a hardliner on immigration after pledging throughout his campaign and first year in office to crack down on illegal immigrants.
"If you want to take it that further step, I'll take the heat. I will take all the heat. You are not that far away from comprehensive immigration reform," Trump said much to the consternation of members of his own party and even Democrats.