Who Is Stephen Paddock? Suspect Named As Las Vegas Shooter Who Attacked Route 91 Festival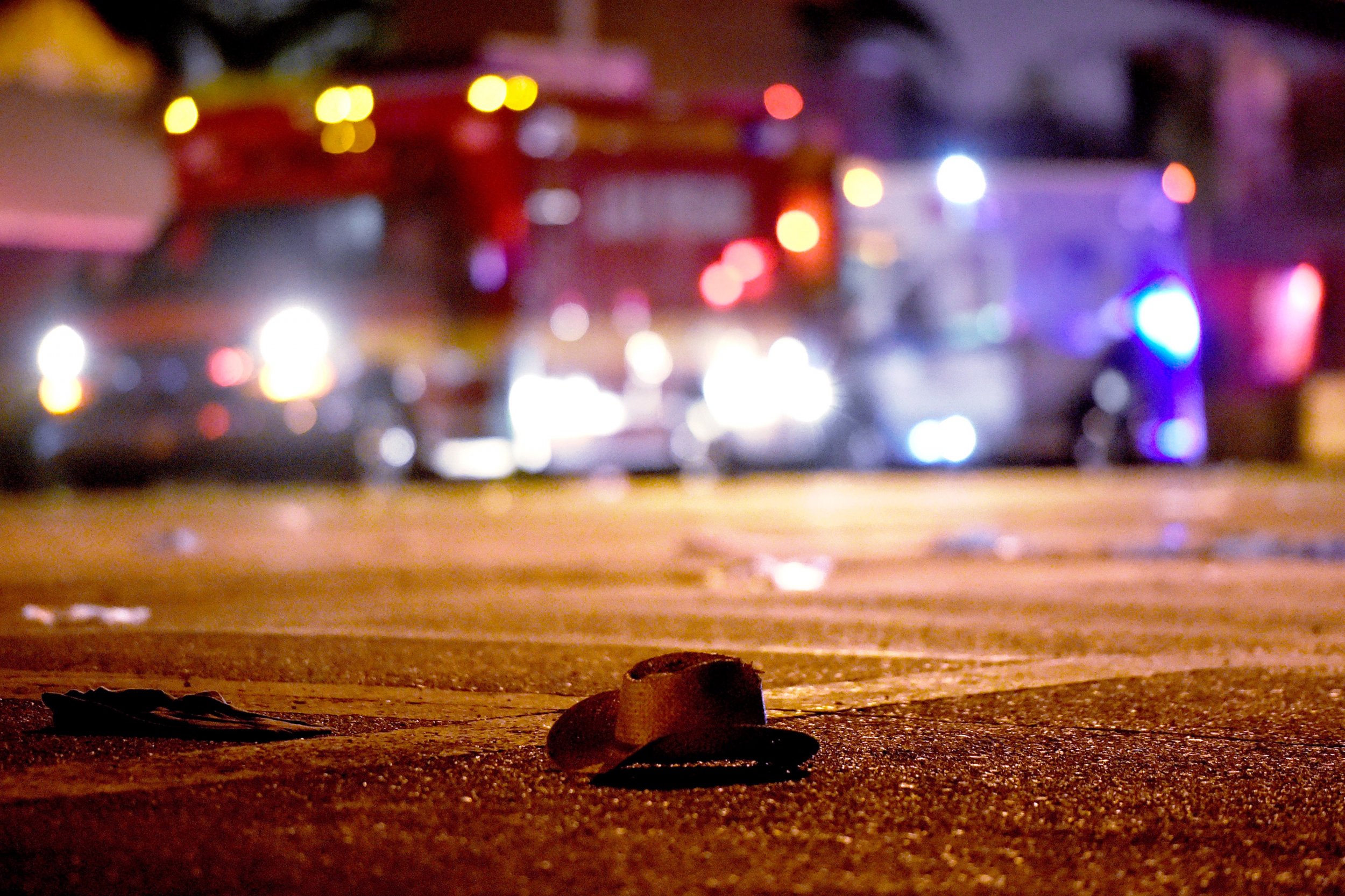 Authorities say Stephen Paddock, a 64-year-old resident of Las Vegas, is the shooter who killed 58 people in the mass shooting at the Route 91 Festival late Sunday night on the historic Vegas Strip — but have not revealed a motive or whether the alleged shooter was following any "belief system."
He is from Mesquite, Nevada, which is located around 80 miles northeast of Las Vegas, NBC News reported. The Las Vegas Metropolitan Police Department was not immediately available for comment and Clark Country Sheriff Joseph Lombardo did not reveal any further details about Paddock.
Police said Paddock killed himself on the 32nd floor of the Mandalay Bay Hotel and Casino across the street from the festival. The suspect is believed to have checked in as a hotel guest before the attack, the Associated Press reported.
Lombardo said that the shooter had more than 10 guns in his hotel room, where he shot down at civilians. He killed himself before police entered his room.
"We believe the individual killed himself prior to our entry," Las Vegas Sheriff Joseph Lombardo told a news conference.
He said that Paddock checked into the hotel room on Thursday, three days before the attack, and was using the identification card of another person.
Police said they believe the shooting was a "lone wolf" attack, one not linked to a militant group and not carried out by multiple shooters. His motive remains unclear. The Islamic State militant group (ISIS) claimed the attack on Monday, calling Paddock one of its "soldiers."
However, a U.S. official, unauthorized to speak publicly and speaking on condition of anonymity, told Newsweek, "There is no indication that there is any link whatsoever. They claim a lot of things."
ISIS regularly claims attacks in the West even if it has not directed them, instead suggesting that it played a role in inspiring them.
Lombardo said that police found multiple rifles in Paddock's room. "We located numerous firearms within the room that he occupied. All's we know is that they were rifles," he said.
Read more: What we know about the Las Vegas shooting massacre at the Route 91 Festival
Local media reports indicate that Paddock was a middle class man who owned a home worth $350,000 near a golf course in Mesquite.
According to public records, Paddock has had multiple pilot licenses dating back to 2004, has acted as a manager of an apartment complex and was also an auditor for defense and aerospace company Lockheed Martin.
His family expressed shock at his actions and said there was no indication that there was a religious motive behind the attack.
"We have no idea how this happened," brother Eric Paddock, 55, of Orlando, Florida, told the Las Vegas Review Journal. "It's like an asteroid just fell on top of our family."
He continued: "There is no reason we can imagine why Stephen would do something like this. All we can do is send our condolences to the people who died. Just no reason, no warning."
The shooter's brother also revealed that his father was Patrick Benjamin Paddock, a bank robber who he says was on the FBI's Most Wanted list, NBC News reported.
It is unclear if they have also found the suspect's 62-year-old Asian female roommate, whom authorities identified as Marilou Danley and described as an "associate" who stands at 4 foot 11 inches tall and weighs around 111 pounds.
Her Facebook page, now down, read that she is a "proud mom and grandma who lives life to the fullest."
Police also said they are searching for a 2017 Hyundai Tuscon, with the number plate NV 114B40.
"We have no idea what his belief system was," Lombardo said. "Right now, we believe he was the sole aggressor."
The gunman launched the assault during a performance by country music star Jason Aldean, who was being watched by a crowd of around 50,000. The bullets rained down in three long bursts, a witness video revealed.
The assault injured at least 518 people. At least two of the victims were off-duty police officers.
Read more: Live updates: Dozens of people have been killed in a mass shooting outside a Las Vegas hotel
The death toll of 58 means that more people have died than in the Orlando shooting attack in June 2016 by a sympathizer of the Islamic State militant group at a LGBT nightclub. That attack left 49 people dead.
An eyewitness, Quinn Mell-Cobb, a 24-year-old Sales Representative for Warrior Hockey, told Newsweek how gunshots sounded like they were coming from "everywhere" and initially sounded like "firecrackers." The slow realization that they were gunshots resulted in mass panic and shrieks from the crowd as the gunfire continued.
Police were quick to respond, shutting down the Las Vegas Boulevard within 20 minutes, converging to stop Paddock as he continued his assault.
The assault revived memories of the ISIS shooting attack at Paris' Bataclan concert hall that left 89 people dead, as part of a wider plot of attacks, in November 2015. Fears of an ISIS attack were downplayed by authorities, despite ISIS supporters celebrating the assault on various channels on the encrypted messaging app Telegram.
President Donald Trump tweeted after the assault: "My warmest condolences and sympathies to the victims and families of the terrible Las Vegas shooting. God bless you!" The president has been criticized for doing nothing to tighten gun laws in this country since taking office in January, despite more than 200 mass shootings in the U.S. this year alone.
Aldean, who was performing alongside other top country acts such as Eric Church and Sam Hunt, took to photo-sharing app Instagram after the attack, posting that he and his bandmates were safe. He called the shooting "beyond horrific."