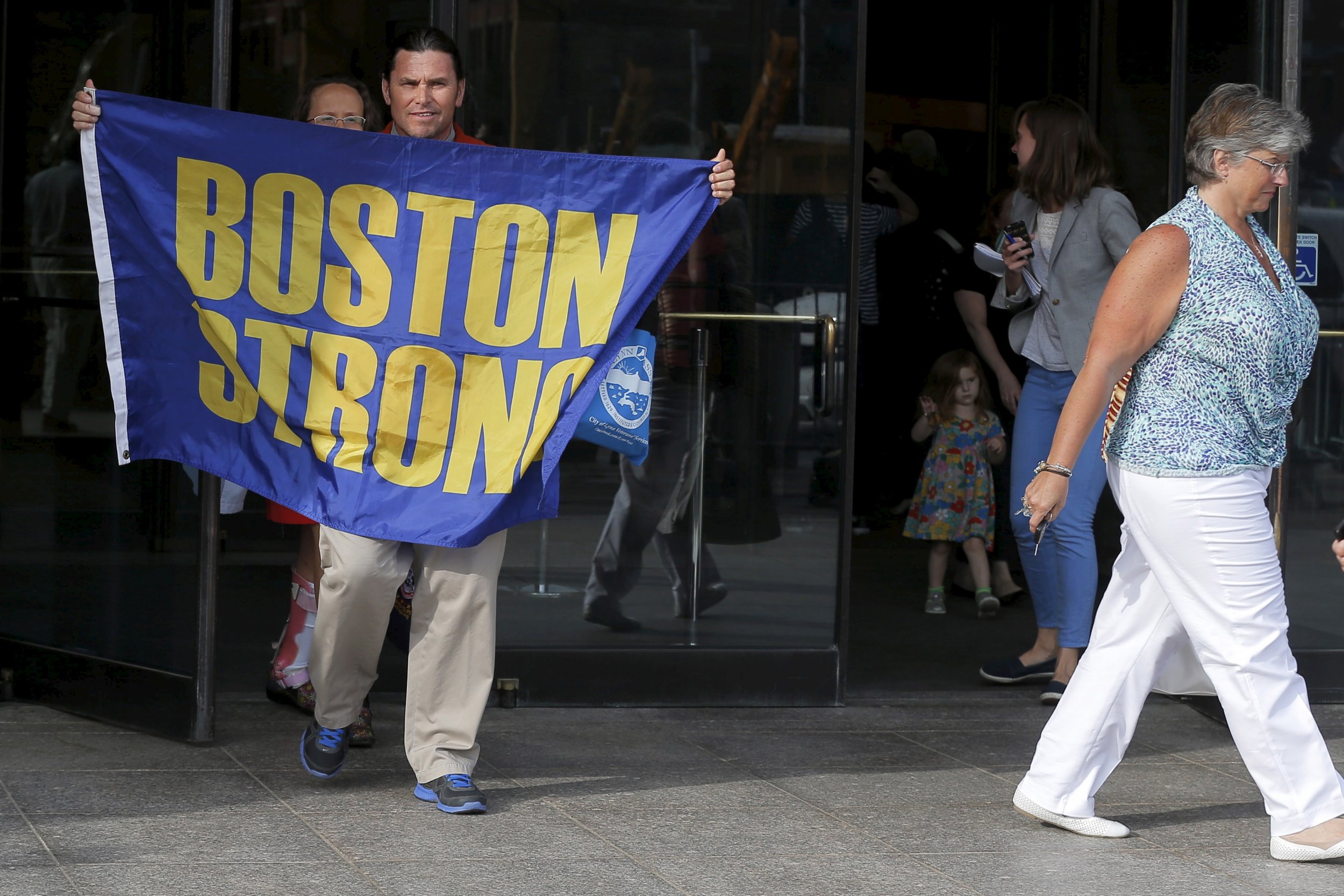 Updated | The former classmate of Dzhokhar Tsarnaev who loaned the Boston Marathon bomber the gun that was later used to kill a police officer following the deadly 2013 attack was released from prison on time served on Tuesday.
Earlier this year, Stephen Silva, 22, was convicted on drug and firearms charges. Prosecutors said Tsarnaev and his older brother, Tamerlan Tsarnaev, used Silva's P-95 Ruger handgun to kill Massachusetts Institute of Technology police officer Sean Collier as they attempted to flee the area three days after the April 2013 attacks near the finish line of the Boston Marathon.
Earlier on Tuesday, prosecutors called for a reduced sentence for Silva, citing the assistance he provided investigators during Tsarnaev's trial. In March, he had testified as a witness for the prosecution, telling the court that two months before the attacks, Tsarnaev asked him to borrow the Ruger to rob students.
The judge on Tuesday chose to sentence Silva to 17 months, which is the time he has already served in prison. He was first held by federal authorities in July 2014.
Tamerlan Tsarnaev died during a police chase on April 19, 2013, while Dzhokhar escaped and was later found hiding in a boat in Watertown, Massachusetts. Earlier this year, he was sentenced to death by a jury for his role in the attacks that killed three people and wounded 264. His lawyers are trying to persuade a judge to grant him a new trial.
Silva and Dzhokhar Tsarnaev were friends when they attended Cambridge Rindge and Latin High School together in Cambridge, Massachusetts.
Tsarnaev is currently imprisoned at Supermax, the country's most strict and secure prison, located in Florence, Colorado.
This story has been updated to include Silva's sentencing.