Stephen A Smith Escalates LeBron James Feud to 'Nuclear'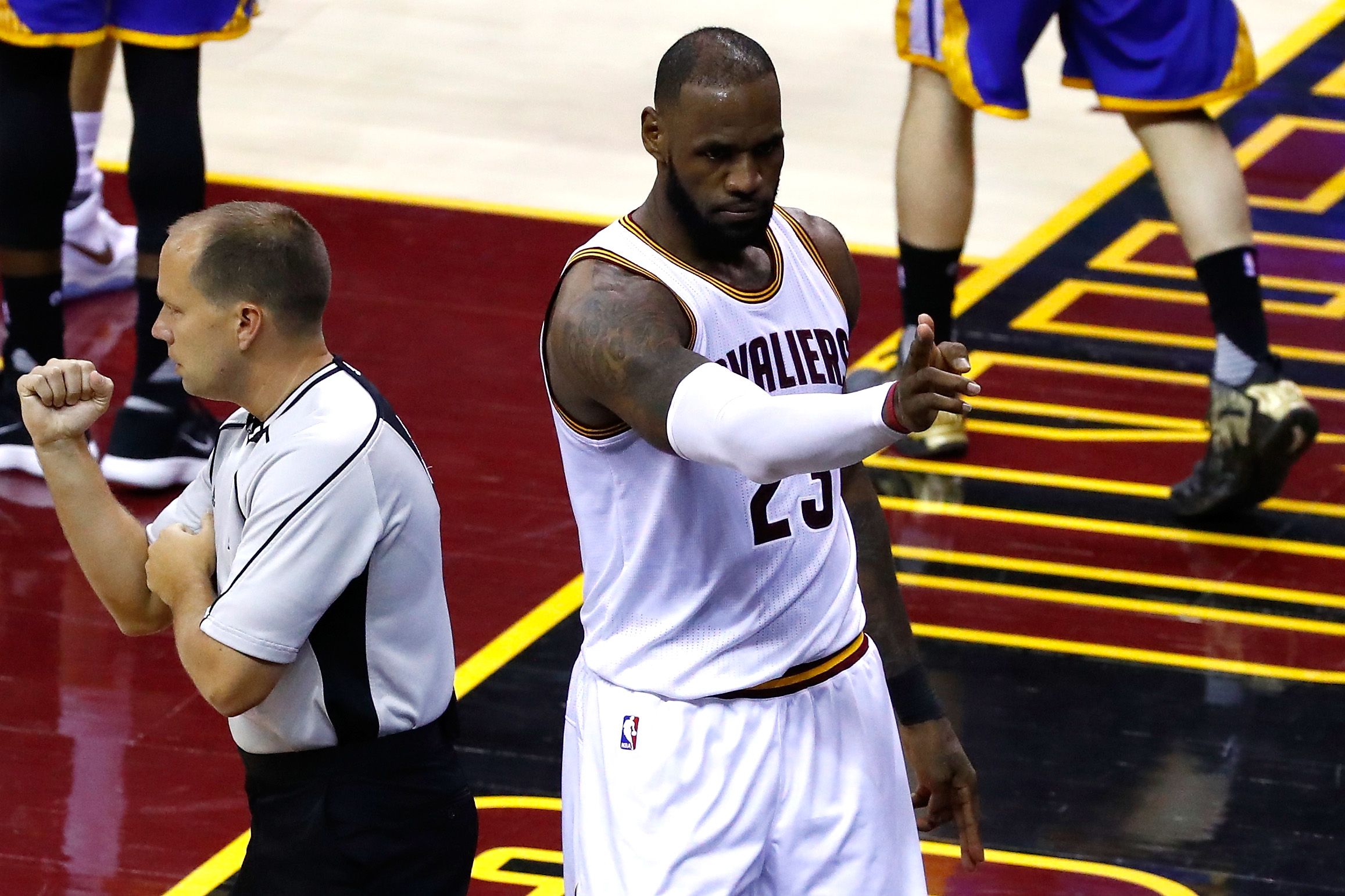 Stephen A Smith entered the LeBron James and Kyrie Irving debate with the swagger of a cowboy barging through a saloon door, pistols drawn.
James, the second alpha male in the room, didn't take kindly to Smith claiming on his radio show on Monday, "If Kyrie Irving was in front of LeBron James right now, LeBron James would be tempted to beat his ass." Irving has reportedly demanded a trade away from the Cavaliers this summer.
Smith's report was based on anonymous sources close to the James camp, the ESPN personality said. On Tuesday, James reacted on Twitter. "Get another source," he posted twice above two SLAM Magazine stories, one of which contained Smith's claims. The other quoted a Cleveland.com article that claimed James was "eager" to see Irving leave.
Smith didn't turn around and walk back out of the bar, choosing rather to throw the journalistic equivalent of a live grenade into the argument. "If LeBron James was in front of Kyrie Irving, I was told, quote, he would be tempted to whup his ass," Smith said on the latest episode of his radio show on Tuesday.
"That's what was told to me," Smith continued. "I did not speculate, I did not put that out there, it was told to me. Verbatim."
He also threatened to tell "the real story about what happened with LeBron James against Boston the spring before he decided to leave Cleveland and take his talents to South Beach." Smith's reference was to the Cavaliers' second-round series against the Celtics from the 2010 NBA Playoffs. The Cavaliers were routed 120-88 in Game Five as James underperformed.
"We never report everything we know. Contrary to what some of you out there may believe, we do exercise decorum and professionalism and we do make a concerted effort to quell whatever biases exist inside of us as human beings," Smith said. "But I gotta tell y'all, there are some moments when a professional athlete literally tempts you to go nuclear on them. And I stand here before you today right in that zone when it comes to LeBron James."
The basketball world sits back and waits for the next retort of James. Meanwhile, Irving reclines and silently thanks Stephen A for causing a diversionary explosion.