Stephen A. Smith Says 'I Was Wrong, Period' Amid Criticism of Shohei Ohtani Comments
ESPN sportscaster Stephen A. Smith apologized on Tuesday's First Take for his comments about Major League Baseball player Shohei Ohtani.
Smith referred to the Anaheim Angels star as the "dude that needs an interpreter" Monday on his ESPN show, First Take.
In his Tuesday show, he was given the opportunity to address the audience to directly apologize.
"I want to express my sincere apologies to the Asian community and the Asian-American community," Smith said. "I am a Black man. I religiously go off about minorities being marginalized in this nation....The reason I bring up my Blackness is because of this: On many occasions, what I have said when people have said something that is offensive in any way to the minority community, it is not about how you feel. It's about how they feel."
He acknowledged that the Asian-American community was offended by the comments he made on Monday.
"I was wrong, period," he said. "There is no excuse. This is not ESPN, this is not Disney....This was me. It wasn't Max [Kellerman], wasn't Molly [Qerim]. It wasn't the producers on First Take, wasn't the bosses. It was me. I said it."
Smith called himself "clueless" to the impact that his statements about Ohtani would have on the Asian-American community. Smith found it "inexcusable" that he contributed to anti-Asian hate that has spread across the country. He noted that when he saw the hurt stemming from his words, he apologized via Twitter.
Smith extended a personal apology to Ohtani and his family, as well.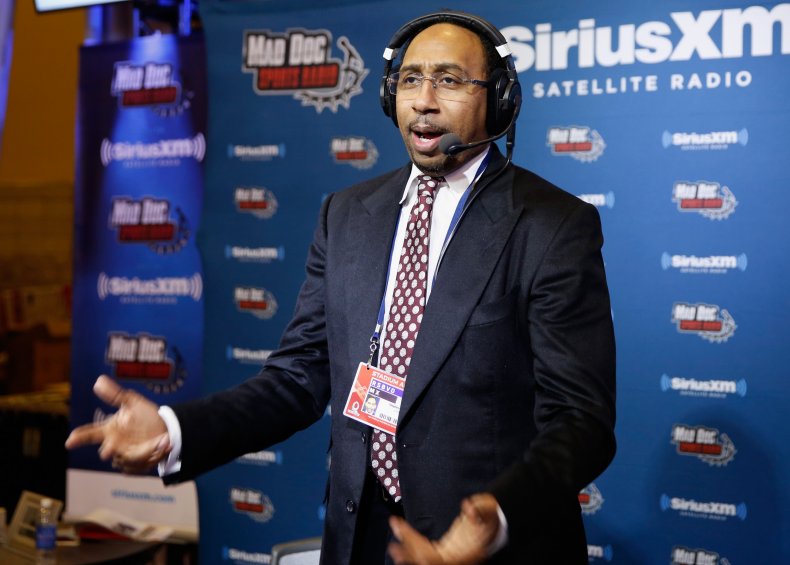 In his original comment on Monday, Smith said: "I understand that baseball is an international sport itself in terms of participation....But when you talk about an audience, gravitating to the tube, or to the ballpark, I don't think it helps that the number one face, is a dude that needs an interpreter so you can understand what the hell he's saying, in this country!"
MLB fans were angered by Smith's comment, calling him racist and xenophobic. He took to Twitter on Monday night to first defend his statement and then apologize for it.
He first said in a video response that his words were misinterpreted. He defended his original comment by saying he was targeting MLB's failing promotion of players and the sport itself. In the video, he praised Ohtani's skills, calling him an up-and-coming Babe Ruth.
"As I'm watching things unfold, let me say that I never intended to offend any community, particularly the Asian Community—and especially Shohei Ohtani, himself," he said in a typed apology.
Smith also pointed to his experience as a Black man, saying he knows how stereotypes can harm entire communities.