Huge Turkey Vulture Smashes Through Stephen A. Smith's ESPN Office Window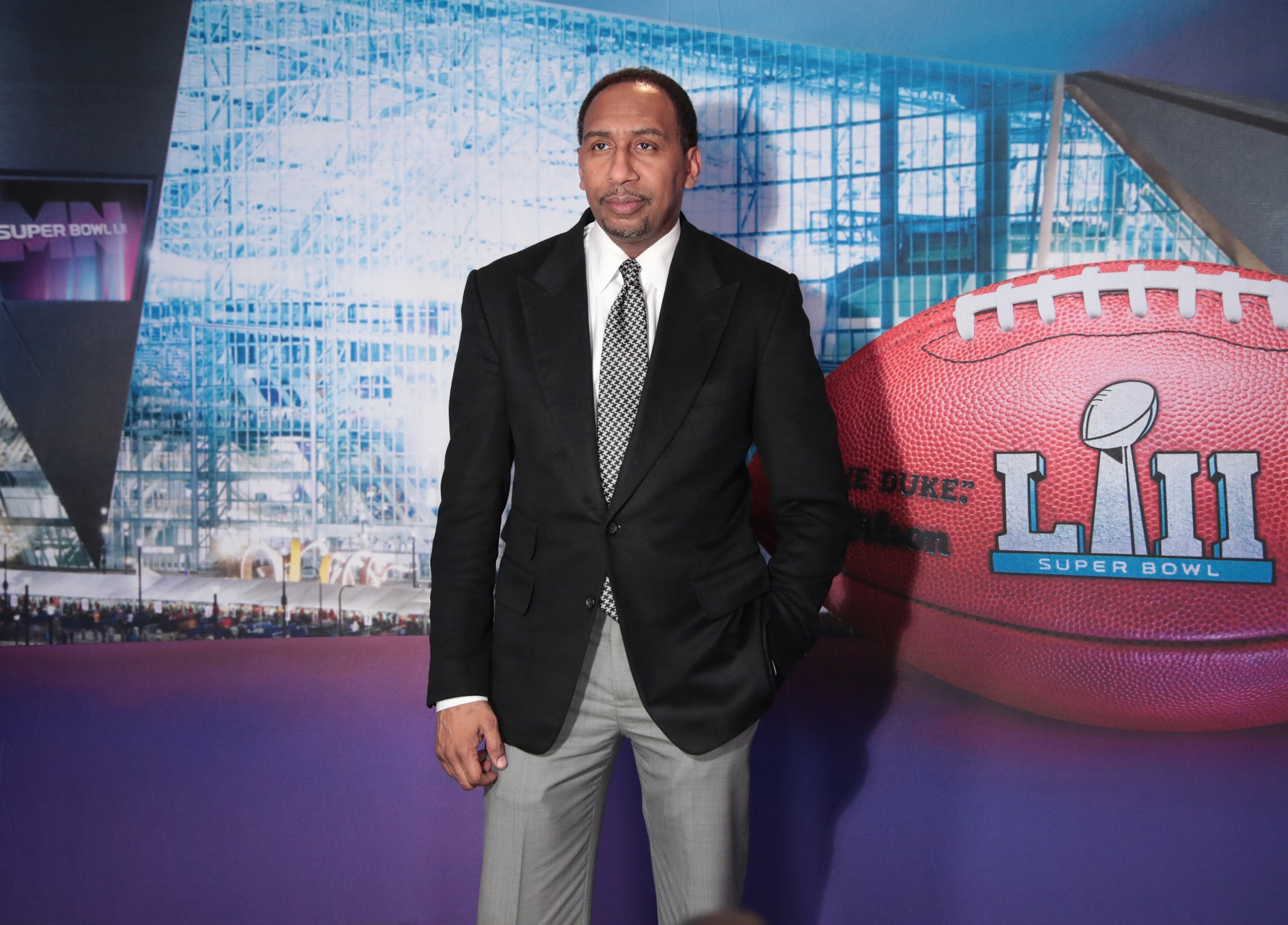 There is very little that Stephen A. Smith has not seen throughout his career as an analyst for ESPN.
From controversial plays to heated discussions with fellow analysts, and rubbing shoulders with some of the greatest athletes in the world, Smith has seen it more or less all.
Or so he must have thought until Tuesday morning, when a large bird crashed through the window of his office at the ESPN headquarters in Bristol, Connecticut.
Smith's colleague Trey Wingo broke news of the unwelcome visitor.
"So a turkey vulture has crashed through a window in the office of one @stephenasmith here on campus…and is currently sitting in there staring out of the window and contemplating his fate," he tweeted.
"This is actually happening right now."
If the scene sounded surreal, pictures posted on social media by other ESPN employees showed the full extent of the damage caused by the bird.
The turkey smashed a hole through Smith's window that was at least two feet tall and approximately a foot wide.
ESPN's NFL reporter Adam Schefter also shared pictures of the incident, which showed the size of the hole from two different perspectives.
Smith, however, was not in the office when the intruder flew through the window, but that did not stop the First Take host from cracking a joke about the incident.
"Even a turkey is that depressed from seeing that I'm gone from Bristol," the ESPN analyst tweeted.
"Hoping it doesn't harm itself."
Unfortunately for Smith, the bird might have done just that if the pictures are anything to go by. Bristol animal control eventually arrived at the scene to take stock of the incident and remove the animal.
Also known as turkey buzzards or carrion crows, turkey vultures are the most widespread of the New World vultures. They are not closely related to vultures found across Europe, Africa and Asia.
Birds belonging to the species can be found from southern Canada to the southernmost tip of South America and are relatively common sights across the U.S, where they are legally protected under the Migratory Bird Treaty Act of 1918.
The species is also protected by similar laws in Canada and in Mexico.
Scavenger birds that feed almost exclusively on carrion, turkey vultures rely on their sight and smell to find food. They can fly low enough to detect gasses that are produced by dead animals in the early stages of decay.