'The Color Purple': Steven Spielberg's First Female Lead Was a Black Woman, but Elizabeth Banks Forgot About That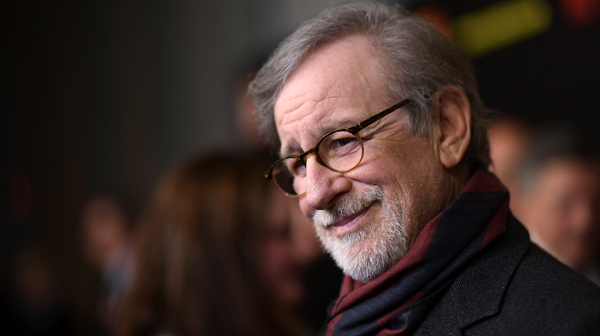 Update: 6:30 p.m. EDT—In an open letter posted on Twitter, Elizabeth Banks apologized for her inaccurate statement.
Original story:
When The Color Purple, directed and produced by Steven Spielberg, hit theaters in 1985, it was met with rave reviews. The movie racked up 11 Oscar nominations, including the Academy Award for Best Picture.
It didn't win the highest award that year—Sydney Pollack's Out of Africa did—but the film's lead actress, Whoopi Goldberg, went on to receive a Golden Globe award for Best Actress in a Motion Picture Drama, thanks to her stellar portrayal of the movie's protagonist, Celie.
Since The Color Purple's debut, the film has gone on to be considered one of the greatest book adaptations to appear on the big screen. However, Elizabeth Banks seemed to completely forget about the movie, which was one of the first films featuring an all-black cast ever to receive both Oscar and Golden Globe nominations, when she blasted Spielberg Wednesday for the lack of female representation within his many films while accepting her Women in Film Crystal Award.
"I went to Indiana Jones and Jaws and every movie Steven Spielberg ever made. And by the way, he's never made a movie with a female lead. Sorry, Steven. I don't mean to call your ass out, but it's true," Banks said.
An audience member corrected Banks, reminding the Power Rangers star of Spielberg's blockbuster The Color Purple. But the flub was enough to spark some controversy on social media. Several people took to Twitter to slam the actress for conveniently forgetting about the one movie on Spielberg's lengthy list of titles that actually did star a female lead, who also just so happened to be a black woman.
While it's unclear if the 43-year-old Banks ever actually saw the film adaptation of Alice Walker's 1982 Pulitzer Prize–winner of the same name, The Color Purple is widely known to be one of the biggest snubs in Oscar history—most notably for the Academy's failure to award a woman of color in the Supporting Actress category that year despite well-received performances from several of The Color Purple's black female cast members, including Oprah Winfrey. Angelica Huston, daughter of famous director John Huston, picked up the award instead.
In fact, the movie, which grossed more than $93 million at the box office, didn't win any of its 11 nominations that year, which sprouted a ton of backlash toward the Academy's seemingly whitewashed awarding system.
Although Goldberg was already starting to become a recognized actress, thanks to a role in the Broadway hit The Spook Show, it was The Color Purple that made her a household name. Since that specific role, Goldberg has appeared in more than 80 films and television productions, including the 1990 hit film Ghost, for which she won an Academy Award for Best Supporting Actress, making her the second black woman to win an Oscar.
To Banks's point, however, Spielberg has notably had a lack of female representation in his films. Of his 30 titles, only three have female leads—the first being 1974's The Sugarland Express starring actress Goldie Hawn, followed by Goldberg in The Color Purple and his 2016 animated film The BFG, in which the main character is a little girl. Meryl Streep is slated to play the female lead in Spielberg's upcoming The Papers.