Stephenie Meyer's Twilight Saga Is Back With 'Midnight Sun' and Fans Are Beside Themselves
Its been 12 long years, but finally, best-selling author Stephenie Meyer has given into fans' biggest desires and release the long-awaited and highly anticipated young adult novel, Midnight Sun. The noveltells the story of Twilight from the perspective of Edward Cullen, the beloved and mysterious vampire and father to Renesemee, the most poorly named vampire-human baby hybrid in all fiction.
Back in May, Meyer announced plans to release the book globally, and while it only arrived on Tuesday, the book is expected to be a major seller with a million hardback covers printed in the U.S. and more than 300,000 copies in the U.K., according to a Guardian report. With all the excitement buzzing about the book online, it's likely that more books will be needed.
Fans, who were full of emotions to be reunited with the dramatic vampire book series, took over the internet on Tuesday morning to celebrate the release.
"My heart thank you Stephanie Meyer for creating a saga that has stuck with me for over 10yrs Twilight will hold a piece of my heart this has brought me comfort & warmth which is something I've never had with any book before & also a massive crush on Edward Cullen," one person wrote on Twitter.
Another Twitter user wrote: "I feel like I've been waiting for this book for forever, I AM SO EXCITED to read it!! Thank you @theRightSteph."
For some people, the arrival of the book was almost like being transported back to their youth.
"Teenage me can't cope rn #Twilight #MidnightSun," one user wrote on Twitter.
"At 27 years old I didn't think I'd be screaming in excitement over a new Twilight book but here we are," wrote another.
The fanfare may come as a surprise to Meyer, who told The New York Times that, for a long time, she thought "no one can possibly care about [the book] anymore."
"That's really flattering but also nerve-racking," Meyer said in a Times interview published on Tuesday. "I'm pretty sure people aren't going to get exactly what they think they're getting. Because of all the time that's passed, they've built up in their minds what they thought it was going to be, and so no one can live up to those kinds of expectations."
Meyer shelved the book back in 2008 after a few chapters of the Midnight Sun manuscript leaked online. At the time, Meyer planned on scrapping the book "indefinitely," telling fans in a letter on her website that "what happened was a huge violation of my rights as an author, not to mention me as a human being."
She seemed to further crush dreams of releasing the novel in a 2013 interview with Vanity Fair when she said that she was "so over" the Twilight series, which, by then, had topped Harry Potter book sales records, and, according to Forbes, grossed a whopping $2.5 billion between all five of the movies, which starred Robert Pattinson as the century-old vampire, Edward.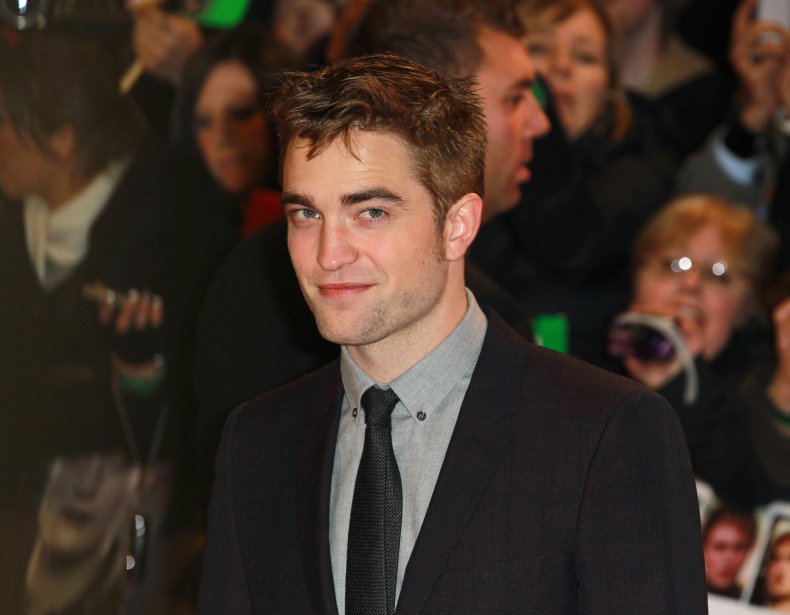 Meyer apparently had a change of heart when she finally finished the book.
"The real reason the book took so long to write is because this was just a huge, pain-in-the-butt book to write. With some of my books, it was like they were writing themselves, and I was just working to keep up with dictation. That kind of writing is fun and exciting. This was like, every single word was a struggle," she told the Times.
The many passing years since Meyers first scrapped plans for the book seem to make no difference to fans. If anything, some readers who have been spending the majority of their time at home due to the coronavirus pandemic, feel as though 2020 was the best time for the book to arrive.
"At least 2020 did something right!" one fan wrote on Twitter alongside a photo of a copy of Midnight Sun.
See a few more reactions to the book's release below.
Stephenie Meyer's Twilight Saga Is Back With 'Midnight Sun' and Fans Are Beside Themselves | Culture