Stephon Clark Lay Dying for 5 Minutes Before Sacramento Police Helped, Body Cam Video Reveals
Sacramento police waited more than five minutes to help Stephon Clark after shooting him in his grandmother's backyard.
With their guns drawn, officers watched as Clark lay on the ground dying after police fired eight shots at the unarmed black 22-year-old, newly released police footage has revealed.
In one video captured by the body camera of an officer who arrived at the scene shortly after the shooting, the officers who shot Clark can be heard saying that they do not see any weapon.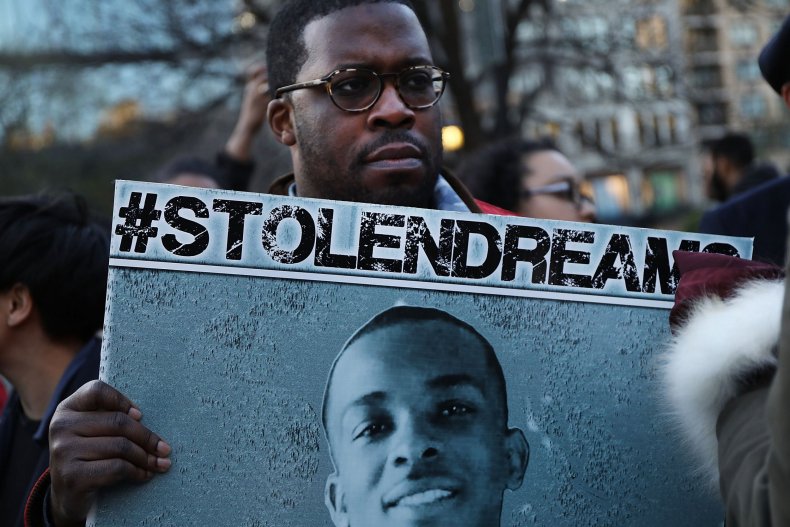 "I don't see it…. He hasn't moved at all," one of the officers says.
Another officer can be heard shouting at Clark's motionless body: "We need to know if you're OK. We need to get you medics, but we can't go over to get you help unless we know you're…you don't have a weapon," the officer shouts.
After receiving no response, the officer suggested a unit "bring a nonlethal" weapon in case Clark was "pretending."
The officers who shot Clark said they believed he had been armed. However, no weapon was ever found near the 22-year-old's body.
When officers did move to help Clark, they took another minute to handcuff him first, despite his body appearing motionless.
An officer starting pumping the 22-year-old's chest at around 9:33 p.m., asking him to "wake up" and "breathe for me," video showed. The officer administered CPR for at least two more minutes before a Sacramento firefighter took over.
"Yeah, he's gone. Totally flat," the first responder can be heard saying in the video before marking Clark's time of death at 9:42 p.m.
Relate: Stephon Clark was shot eight times by police, autopsy report reveals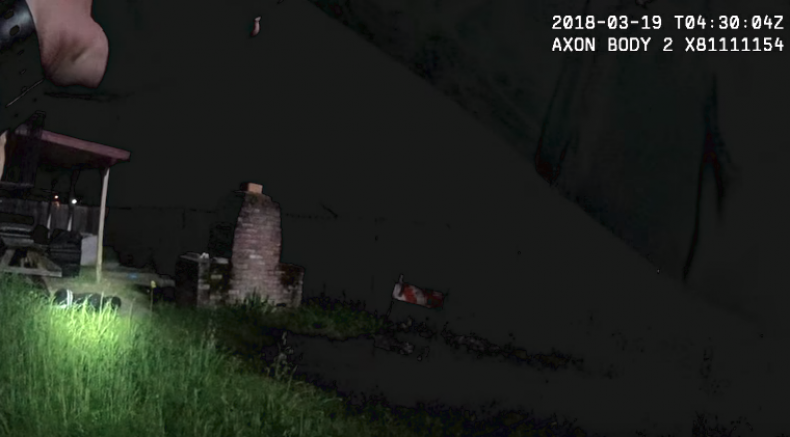 The Sacramento Police Department (SPD) released more than 50 videos from body and dash cameras on April 16, providing a fuller picture of what unfolded in the March 18 police shooting, which sparked protests across the United States.
A number of the videos released by police also show officers being instructed to turn off the audio on their body cameras.
In the wake of the shooting, the SPD has banned officers from turning off or muting cameras outside of special circumstances after footage revealed the officers who shot Clark had muted their own body cameras several minutes after firing their weapons.
The footage released by police also showed a number of other officers being instructed to mute their cameras.
Black Lives Matter (BLM) and other civil rights group have called for justice, saying Clark's death is a clear instance of police brutality and racism in policing.
BLM Sacramento has held numerous protests in the weeks following the shooting, including several demonstrations outside Sacramento County District Attorney Ann Marie Schubert's office demanding that the officers who shot Clark face charges for his death.
Politicians have also joined calls for justice, with Democratic Representative for East Bay Barbara Lee, saying: "As we mourn Stephon Clark, we should honor his memory by confronting California's painful legacy of racial profiling and police brutality," in a statement posted on Twitter.
In the wake of the shooting, Sacramento Mayor Darrell Steinberg also said during a press conference, "We must say loud and clear that what happened to Stephon Clark was plain wrong. It's wrong because a 22-year-old man should not die in that way."