Stephon Clark's Family Vows To Take Legal Action After Sacramento Police Shoot Unarmed 22-Year-Old
The family of Stephon Clark, who was shot and killed by Sacramento police in his grandmother's backyard last week, has vowed to take legal action against the officers who rained 20 bullets on the unarmed 22-year-old.
"They didn't have to kill him like that. They didn't have to shoot him that many times," Clark's grandmother, Sequita Thompson, said during a press conference on Monday.
"Why didn't you just shoot him in the arm, shoot him in the leg, send the dogs, send a taser?" she implored through tears. "Why?"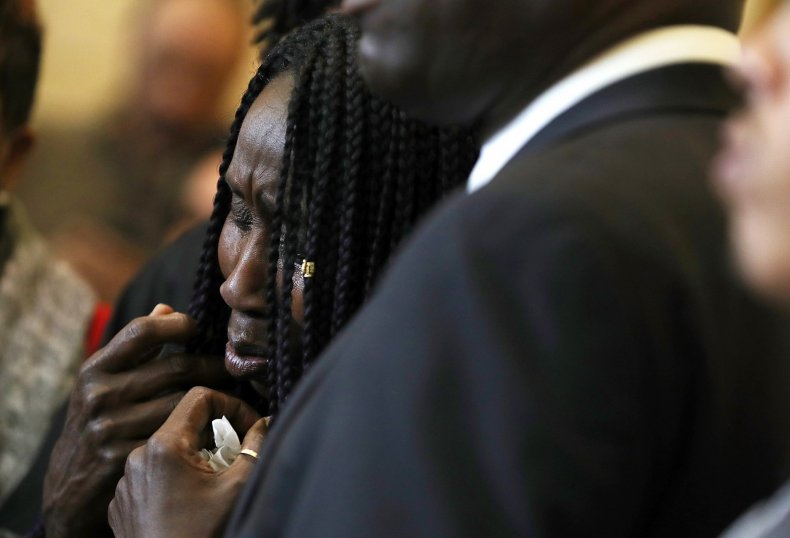 So far, the only answer police have been able to provide is that the two officers, who have since been identified in the Sacramento Bee as Jared Robinet, a white officer, and Terrence Mercadal, who is black, believed Clark had been pointing a gun at them. No weapon was ever found at the scene, however, with only a cellphone being discovered near the 22-year-old's lifeless body.
As much as Clark's family members are looking for answers in the wake of the shooting, they are also looking for justice.
"I want justice for my baby. I want justice for Stephon Clark. Please give us justice," Thompson said at the press conference.
That's why the family has retained attorney Benjamin Crump, who has previously represented the families of other African-Americans fatally shot by police, including Michael Brown and Tamir Rice.
Read more: After Stephon Clark killing, should police identify themselves to suspects?
"We will stand up for Stephon, we will speak for Stephon, we will fight for Stephon until we get justice for Stephon," Crump said at the press conference.
He said the family is preparing for an independent autopsy of Clark's body after Sacramento County Coroner Kim Gin determined Clark's cause of death to be multiple gunshot wounds. The manner of death was deemed to be homicide.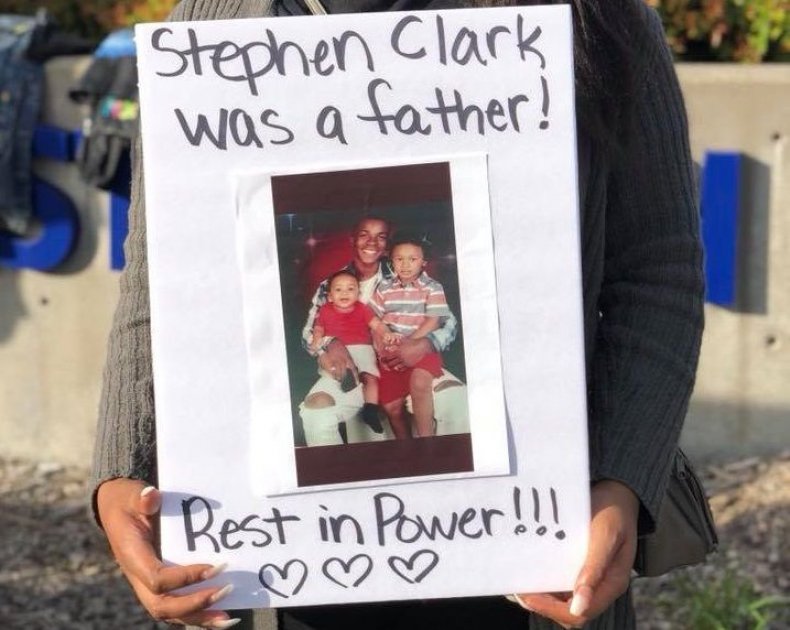 "No family should have to endure this pain and suffering as they try to seek answers for an execution of their loved one who is only holding a cell phone," Crump said.
Alice Huffman and Betty Williams of the NAACP also attended the press conference and said they were in talks with the U.S. Justice Department's Civil Rights Division about having the shooting investigated at the federal level, according to the Sacramento Bee.
Huffman and Williams told the newspaper they did not get any response to calls for an investigation from Sacramento County District Attorney Anne Marie Schubert.
"The DA didn't respond to us, and that gives us a leg to stand on [to take the case to the federal level]," Huffman said.