Debate as Pregnant Woman Wants to Cut Off Stepsister After Baby Name Saga
A mother-to-be has taken to Mumsnet for the first time to ask for advice on a baby-name debate, describing herself "genuinely at a loss as what to do."
User Elciekay explained that she has a stepsister who is four years older. She lived with her from the age of 6 to 15, until her sibling went to university. She wrote that her stepsister had her baby four weeks ago, while the poster herself is due in four weeks.
Her dilemma centers around that fact that her stepsister has called her daughter the name that Elciekay was set on. "I am very upset as I had my heart set on Josephine/Josie," she wrote, explaining that other names don't feel quite right.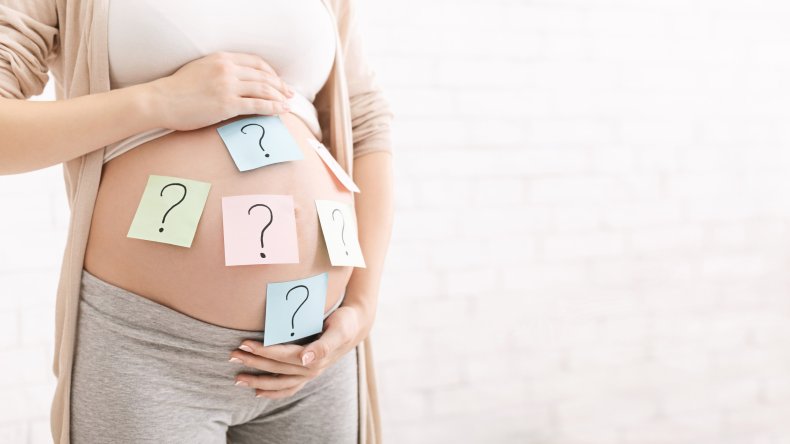 According to pregnancy and baby advice site, The Bump, Josephine was ranked 72nd in their list of the top baby girl names of 2023. The top three names were Olivia, Emma, and Charlotte.
Some users in the comments questioned whether there was any way the stepsister didn't know about the poster's name choice. Elciekay explained in the comments that, "In August 2021, we were pregnant and told the whole family our girl name. We then lost that baby. So she definitely knew...".
Ruth E. Freeman, founder and president at Peace at Home Parenting Solutions, told Newsweek her thoughts about the dilemma. She said: "This woman has every right to name her daughter exactly what her heart wants her to be named. Other people's opinions or discomforts are something to consider, but not to be used to direct your behavior.
"I would recommend refraining from asking anyone else for their opinion," Freeman added. "The [original poster] could let her stepsister know that their relationship is important to her, and she is looking forward to raising the cousins together. Maybe she could have a chat with her about finding a way to distinguish the kids one way or the other among family members.
"If this mom puts other people's emotions and opinions ahead of your own and chooses another name that isn't as meaningful to her, she will likely feel resentment for a long time. That may have a negative impact on her family relationships," Freeman said. "I would say stay true to yourself, be kind to your stepsister and go forward. You're about to have the most wonderful and amazing experience life has to offer. Don't let family opinions get in the way of this miracle."
Sixty-five percent of Mumsnet users voted that the poster was being unreasonable.
One user wrote: "You're basically sisters, it would be actually insane for you to call both your children, born at practically the same time, the same name."
Another commented: "Please pick another name, one that's different to the angel baby you lost. She deserves her own name, regardless of your step sister's actions."
User QuestionsFromThePublic wrote: "Use it anyway. One of my old school friends is called Josie. I love that name. If her cousin is Joey that will be fine."
Newsweek was not able to verify the details of the case.
If you have a family dilemma, let us know via life@newsweek.com. We can ask experts for advice, and your story could be featured on Newsweek.