Olivia Munn Receives Support From Sterling K Brown After 'Predator' Controversy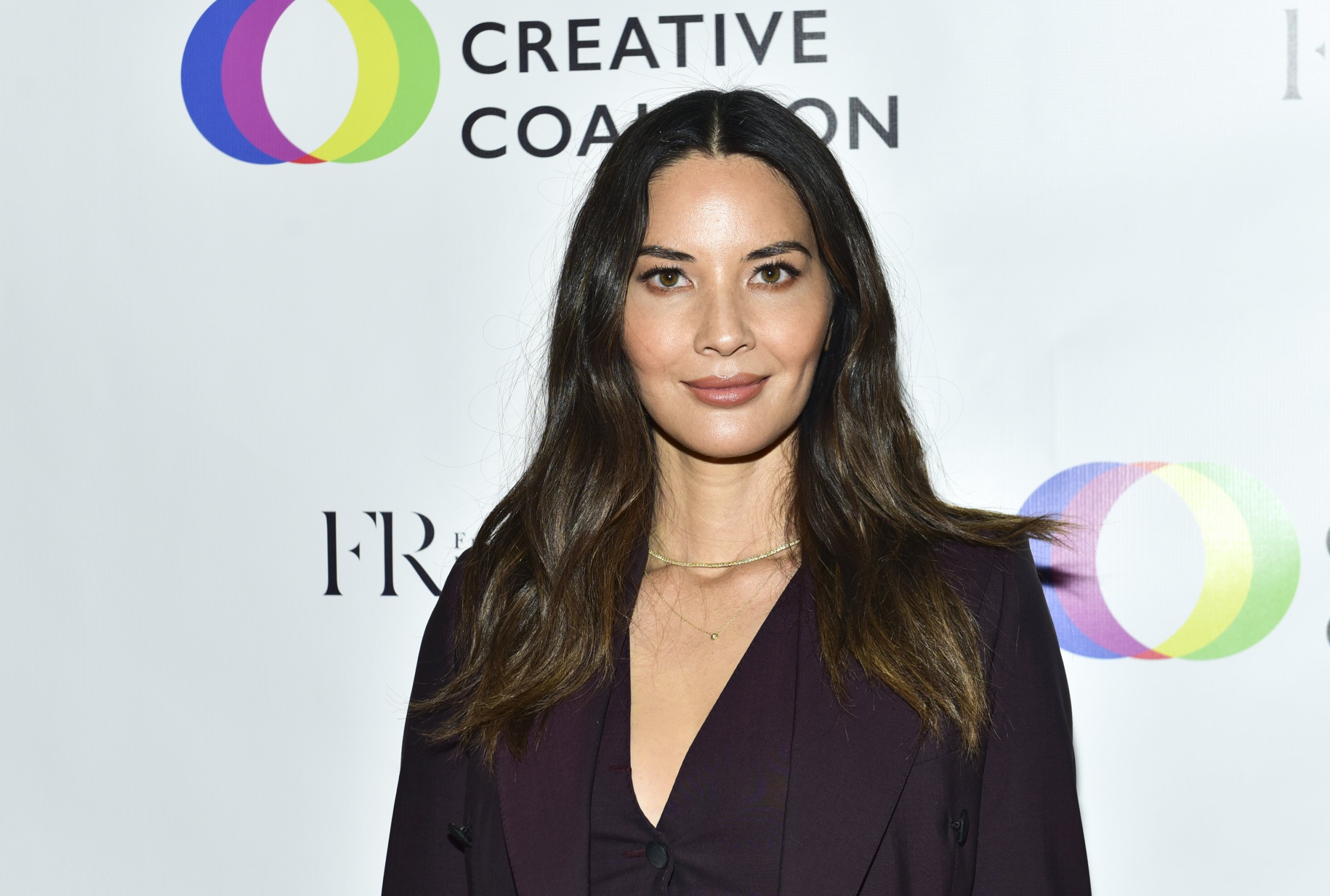 Olivia Munn's castmates didn't join her for an interview at the Toronto International Film Festival (TIFF) Saturday amid the controversy surrounding The Predator, but one supported her on Twitter.
Olivia Munn told 20th Century Fox an actor in Shane Black's The Predator was a registered sex offender in August, the Los Angeles Times reported Thursday. Steven Wilder Striegel was in jail for six months after pleading guilty to allegations that he'd exchanged inappropriate emails with a 14-year-old girl. The studio deleted the scene Munn was in with him. Black reportedly knew.
Munn was supposed to do an interview with The Hollywood Reporter at TIFF with some of her cast, but only Jacob Tremblay was with her.
"I do feel like I've been treated by some people like I'm the one who went to jai,l or I'm the one who put this guy on our set," she said to the publication. "When I'm being asked about it, I don't know how to lie about it. … It's a very lonely feeling to be sitting here by myself when I should be here with the rest of the cast."
"I'm sorry you're feeling so isolated, my dear. And I'm sorry you've been the only one to speak up publicly," Sterling K. Brown wrote to his co-star Munn in a series of tweets Saturday. He did not attend TIFF.
"We all have the right to know who we're working with! And when someone has been convicted of a crime of a sexual nature involving a child, we have the right to say it's not okay! Our studio was not given that opportunity, and neither was our cast," he continued. "Especially @oliviamunn who was the only member of the principal cast who had to work with him. I so appreciate that you 'didn't leave well enough alone,' & again, I'm sorry you feel isolated in taking action. … I hope you don't feel quite so alone. You did the right thing."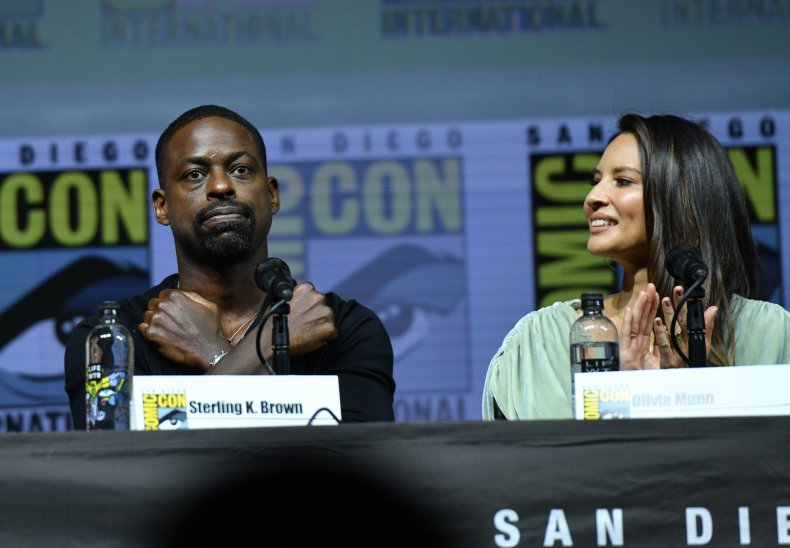 Munn spoke about her choice regarding working with Striegel being taken from her. "If somebody wants to share their platform and power with someone who went to prison for hurting a child, that's their choice," Munn told The Hollywood Reporter. "That decision was made for me, and my choice will always be to never give a second chance to anybody who hurts a child or hurts an animal."
"The #MeToo movement called out abusers. But they're not the only ones in the wrong," Munn tweeted Thursday. "Those who know about abuse and not only do nothing but continue to put abusers in positions of power are complicit."
Munn also used the social media platform to explain why she's still promoting the film. "I'm contractually obligated," she wrote the day the news broke. "From what I'm experiencing, I think they'd prefer I not show up. It would make everyone breathe easier. Also, I worked really hard on this film, as did the rest of the cast and crew."
"My mom taught me to stand up & say 'That's not okay' Even if you find yourself standing alone, speak up. Even if people get mad at you, speak up. It's not our job to stay silent so that others can stay comfortable," she tweeted. "On something like this- where a child has been hurt- my silence will never be for sale. And if it costs me my career they can take it."