'This is Us' Season 3: Sterling K. Brown Teases Storyline Will 'Slay Hearts All Over the Globe"
This is Us viewers have barely finished wiping away all their Season 2 tears, and already series star Sterling K. Brown is warning fans to keep the tissues close by when the NBC show returns next fall.
In an interview with People magazine published Thursday, Sterling, who plays Randall Pearson, the adopted son of Jack (Milo Ventimiglia) and Rebecca (Mandy Moore), teased that This is Us writers were already developing Season 3 storylines "to slay hearts all over the globe."
Since its 2016 debut, the emotional drama has become famous for its heart-wrenching plotlines that have a resounding reputation to make fans cry. The biggest tearjerker of them all, though, might have come in Season 2 when the show's central questions—how Jack died—was answered. (Spoiler alert: He was killed in a house fire).
Now that the series has revealed the mystery behind Jack's death, the remaining episodes are expected to end on a not-so-teary-eyed note. Executive producer Isaac Aptaker recently told The Hollywood Reporter that the remaining Season 2 episodes of the family drama will end remembering happier moments of the Pearson family's past leading up to Kate (Chrissy Metz) and Toby's (Chris Sullivan) wedding. The finale episode is will air on March 13.
But Sterling promised that when the show returns for Season 3, it will bring with it an onslaught of obstacles sure to tug on viewers heartstrings. The 41-year-old Emmy and Golden Globe winner wouldn't reveal too many details on the next season, but he did tease that Randall and his wife Beth (Susan Kelechi Watson) will face a few martial challenges.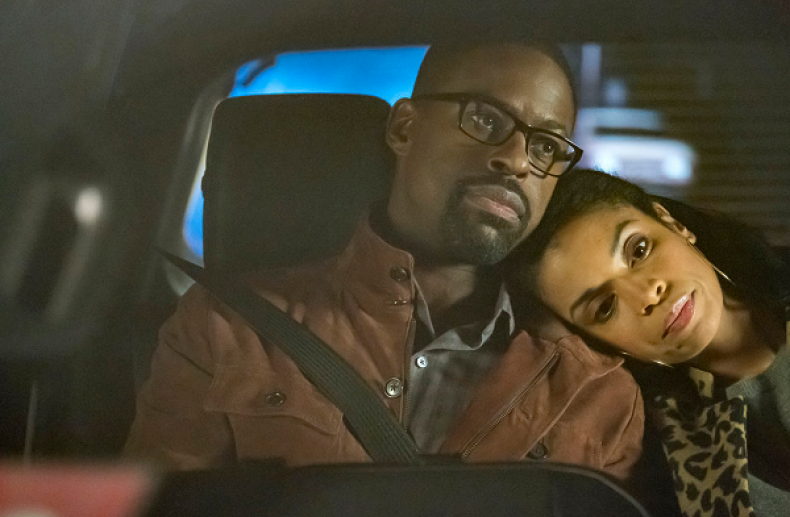 "There will be a bit of an exploration of marriage with regards to Randall and Beth going through times that aren't all sunshine and rainbows," Brown said. "And that's not to say that they are in danger of parting ways, but marriage is real and takes work."