Steubenville Rape Case Update: Daughter of School's IT Director Indicted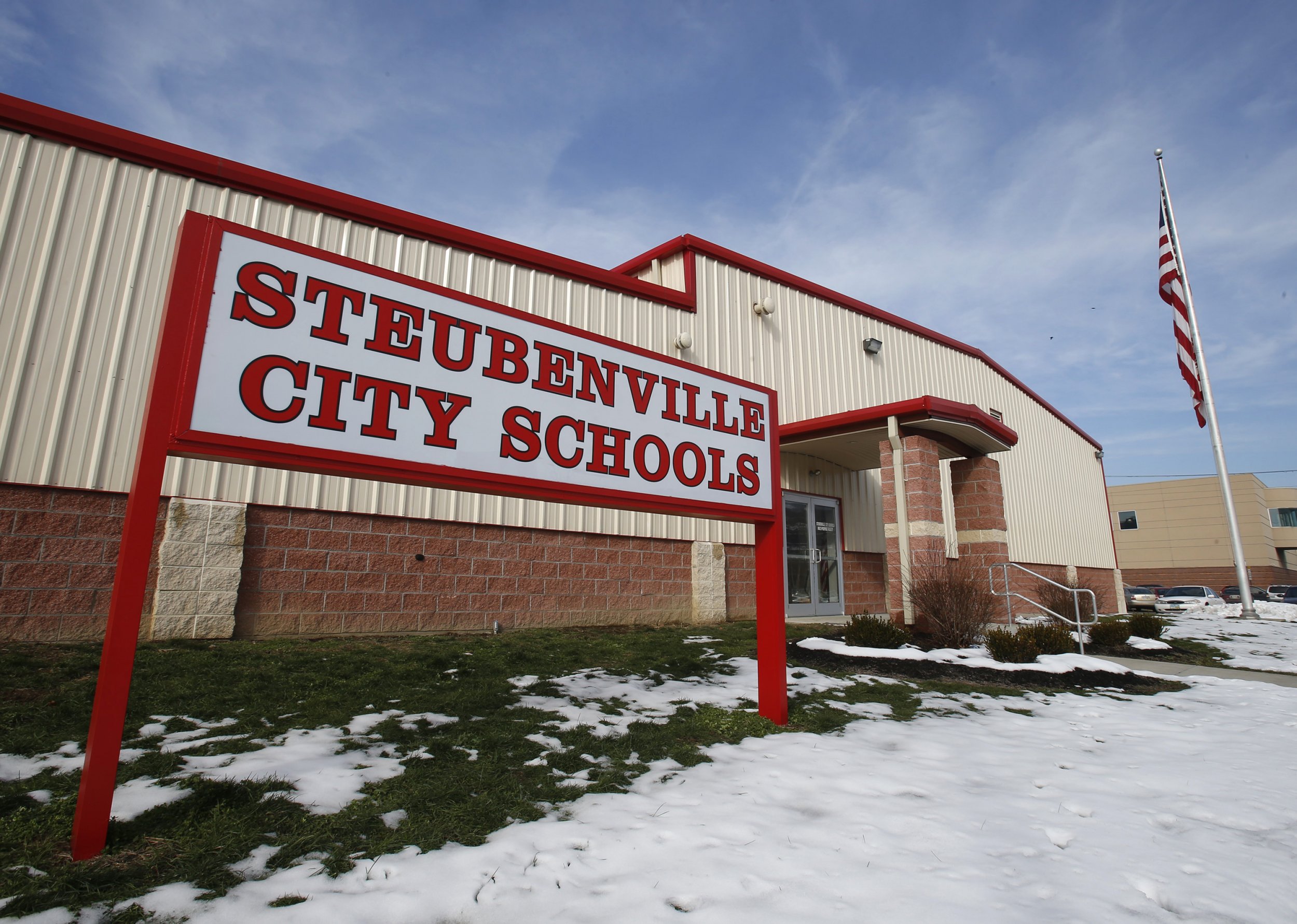 STEUBENVILLE, Ohio -- The girlfriend of Hannah M. Rhinaman, the second person indicted by a special grand jury dealing with the Steubenville teen rape case, says Rhinaman is innocent and that the Attorney General is trying to pit Hannah against her father, who was indicted earlier this month by the same grand jury.
That grand jury is investigating whether additional people, including some who work for the school, knew about the rape but didn't report it. The charges against Hannah Rhinaman are unrelated to the rape case.
"These retarded ******* got her dad in a bunch of s*** and they're trying to involve his daughter in it," said Jenn Fletcher when reached by phone in Steubenville, Ohio. "But there's no proof that he did anything, and there's no proof she did, either."
According to the indictment, obtained by Newsweek, Hannah Rhinaman, 20, was charged with two counts of receiving stolen property and one count of grand theft. Her father, William Rhinaman, IT director for Steubenville's schools, was accused on October 7 of tampering with evidence, obstruction of justice and perjury. He pleaded not guilty on Wednesday.
Last March, former Steubenville High School sophomores Trent Mays and Ma'lik Richmond were sentenced to a minimum of one year in a juvenile prison for penetrating a 16-year-old girl with their fingers, an act that constitutes rape in Ohio. Mays was given an additional year for illegal use of a minor in nudity-oriented material. Attorney General Mike DeWine subsequently announced the convening of a grand jury to determine if other crimes had been committed.
Fletcher, 29, said she has been dating Rhinaman for two months, one of which Rhinamen spent in jail after she was arrested in September for operating a vehicle under the influence and possession of drug paraphernalia.
"It's not fair that her face is all over CNN," Fletcher said, adding that Rhinaman is "very embarrassed," and wants the public to "leave her the hell alone until it goes to court and they find out she's innocent."