Why the Golden State Warriors Won't End the Season With the Best Record of All Time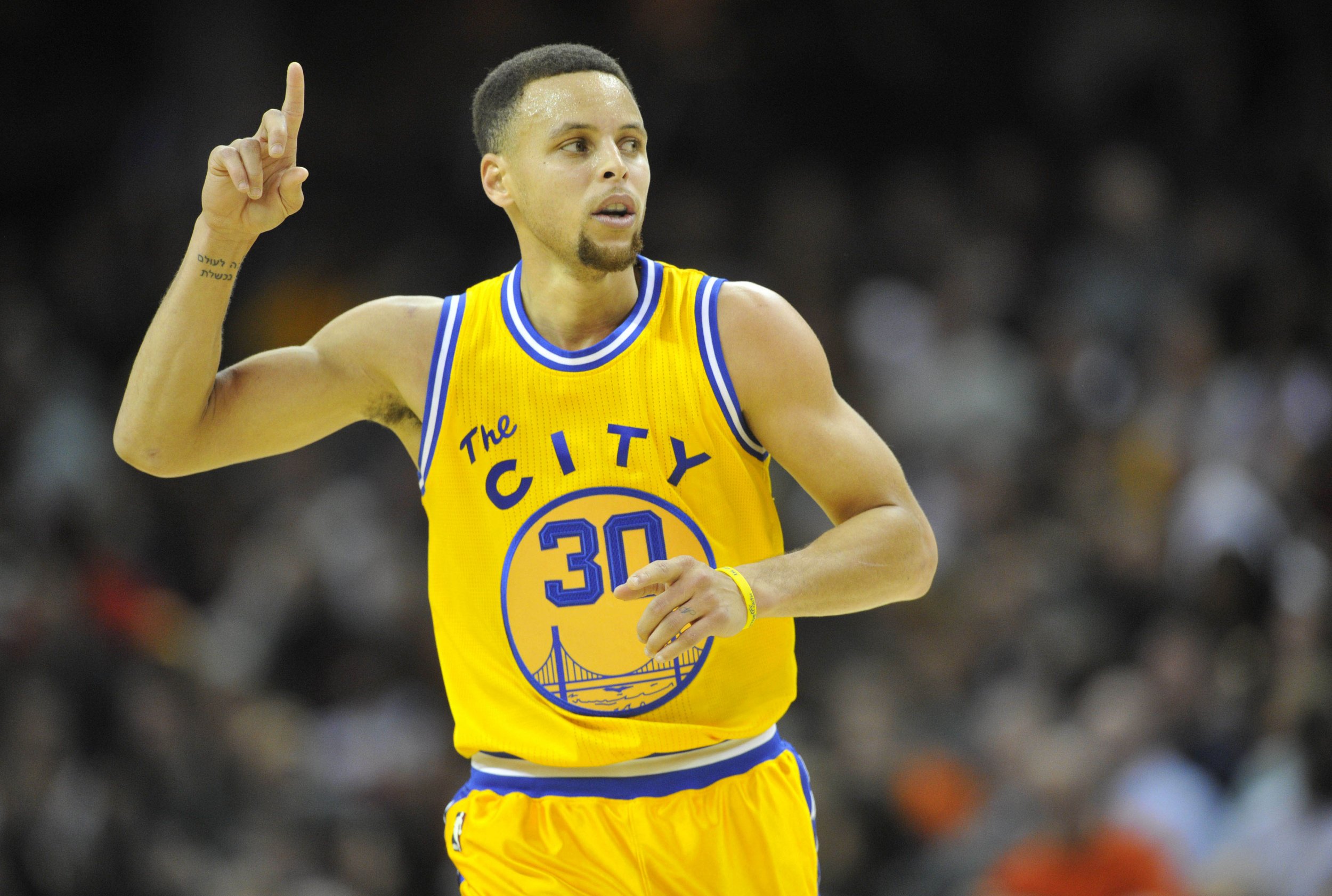 Will the Golden State Warriors finish 73-9—or better? Let us end the suspense now: No.
Last week, ESPN promoted its Friday night telecast between the Indiana Pacers and the Warriors in Oakland by suggesting that Golden State was taking dead aim at a 73-9 regular-season mark. As you probably know, 20 years ago the Chicago Bulls, led by future Hall of Famers Michael Jordan and Scottie Pippen, finished 72-10 under coach Phil Jackson. The team capped a record-setting regular season by winning what would be their fourth of six championships in an eight-year span (a backup point guard named Steve Kerr hit the series-clinching three-pointer for Chicago in Game 6 of the NBA Finals).
The Bulls team were 41-3 after 44 games, and ESPN's tease was valid: the defending NBA champions are 40-4 at the same point in their season. If anyone has the talent and temerity to break the record, it would be the Splash Brothers, aka Golden State's All-Star backcourt of Stephen Curry and Klay Thompson.
Even more impressive, the Warriors have played all but one game minus the services of their head coach, Steve Kerr (remember that name?). Interim coach Luke Walton filled in for Kerr for the first 43 games as Kerr recovered from a pair of back surgeries, posting an adequate 39-3 mark. As understudies go, Walton passed the audition.
And yet it does not take an oracle to predict that, beginning Monday night, Oracle Arena's primary tenants are about to hit some serious headwinds. The San Antonio Spurs, owners of the league's second-best record (38-6), visit the Warriors at 10:30 p.m. ET (NBA TV). It will be the first of four games between the league's premier teams this season.
That's correct. More than halfway into the 82-game slog, the Warriors have yet to play the Spurs. They have also yet to face the Oklahoma City Thunder, who have two All-Star Game starters (Kevin Durant and Russell Westbrook) and the league's third-best record (33-13). Three games with the Thunder await.
Even if the Warriors finish 4-3 against the Spurs and Thunder, they would need to go 29-2 in their other remaining games to overtake the '96 Bulls. Possible? Yes, but not likely.
Golden State opened this season on a 24-0 tear and certainly they have only slightly lifted their foot off the pedal. Last week the Dubs slammed the Midwest like a headline-grabbing blizzard, burying two of the Eastern Conference's three best teams, the Cleveland Cavaliers and the Bulls, by 34 and 31 points, respectively. The Warriors left a plethora of bruised All-Star egos and one terminated coach, David Blatt, in their wake.
In fact, the Warriors have already concluded their season home-and-home series against the East's top three teams (Cleveland, Toronto and Chicago) and finished 6-0. Yet the NBA is once again leaning westward and Golden State still has plenty of challenges awaiting them along or to the left of the Mississippi River. Among the teams currently situated in in the next five spots in the Western Conference standings, the Warriors still have 15 games remaining: Spurs (four), Thunder (three), Los Angeles Clippers (two), Memphis Grizzlies (two), Dallas Mavericks (three) and Houston Rockets (two).
Facing any of these opponents at any point of the season is enough of a challenge. Dallas beat Golden State by 23 back in December, while the Clippers squandered a 23-point first half lead against the Warriors in November. But playing 15 such games in a 38-game stretch, or approximately 40 percent of the time, will be brutal. Particularly grueling: back-to-backs at Dallas and San Antonio on March 18 and 19 and at Memphis and San Antonio on April 10 and 11.
That's right, both of Golden State's games at the Spurs, their prime competition for home court throughout the playoffs, are on the second nights of back-to-back road games. The league did its defending champs no favors.
Also, let's not forget—let us whisper—injuries. Through 44 games Golden State's three All-Stars (Curry, Thompson and Draymond Green) have missed a total of five games. Kerr, who suits up for games in suits, has been the team's highest-profile casualty. In 1978, the Portland Trail Blazers, defending NBA champions at the time, were 50-10 when reigning NBA Finals MVP Bill Walton (Luke's dad) suffered a season-ending foot injury. The Blazers went 8-14 the rest of the way and were bounced from the playoffs in the first round.
Earlier this month, after the Warriors beat the Los Angeles Lakers 116-98 at Oracle, five-time NBA champion Kobe Bryant implored Curry and his teammates to "go make history." In fact, Bryant signed a pair of his game-worn sneakers for Warrior forward Draymond Green, who next month will make his first All-Star Game appearance, with those very words.
And while Bryant did not specifically refer to the Bulls' 72-10 mark, you can infer as much. Besides, how many basketball fans would object? The Warriors are a dominant team that invites little if no animosity from outside precincts. They are an entertaining, even enchanting, group of hoops purists: athletes who also happen to be aesthetes. Taking in a Warriors game is akin to watching the Harlem Globetrotters, minus the bucket of water and "Sweet Georgia Brown".
Just imagine Golden State earning its 73rd win on April 10 in San Antonio, in its penultimate game of the season. Picture Kerr, standing on the court at AT&T Center as he accepts a congratulatory handshake from his Spurs counterpart Gregg Popovich, who coached Kerr for four years. Imagine Twitter being once again bombarded with the "Crying Jordan" meme as one of sports', and one of MJ's, more vaunted records falls.
But it won't happen. By Thursday, there is a chance that both the Warriors and Spurs, who both play Wednesday night, will be 40-6. Go make history? Winning the West will suffice.