Steve Banerjee: What Happened to the Chippendales Founder?
Welcome to Chippendales is the latest show for true-crime fans to put on their must-watch list.
The eight-part series, which airs every Tuesday on Hulu, follows the rise and fall of Chippendales founder Somen "Steve" Banerjee.
Banerjee bought a failed LA club named Destiny II in the late 1970s and transformed it into a nightclub, introducing a male stripper dance and stripping troupe, the first of its kind in the U.S.
As seen in Welcome to Chippendales, with the help of his wife and Emmy award-winning director and famed choreographer Nick De Noia, Banerjee transformed his club and dance group into household names.
The Chippendales became a global franchise, spanning mainland Europe, the U.S. and the U.K.
However, in the early 1990s, everything came crashing down around Banerjee and he lost everything, including his life.
Newsweek has everything you need to know about Steve Banerjee and what happened to him. Warning: this article will contain some spoilers for Welcome to Chippendales.
What Happened to Steve Banerjee?
In 1993, Banerjee found himself in prison awaiting trial for numerous offenses, including racketeering, arson plots, and murder.
Kumail Nanjiani, who portrays Steve Banerjee, in Welcome to Chippendales told Newsweek he believed Banerjee to be an "emotionally immature" person adding: "I thought it'd be interesting to explore an emotionally childish person staying emotionally childish, but as they get more powers to become more dangerous."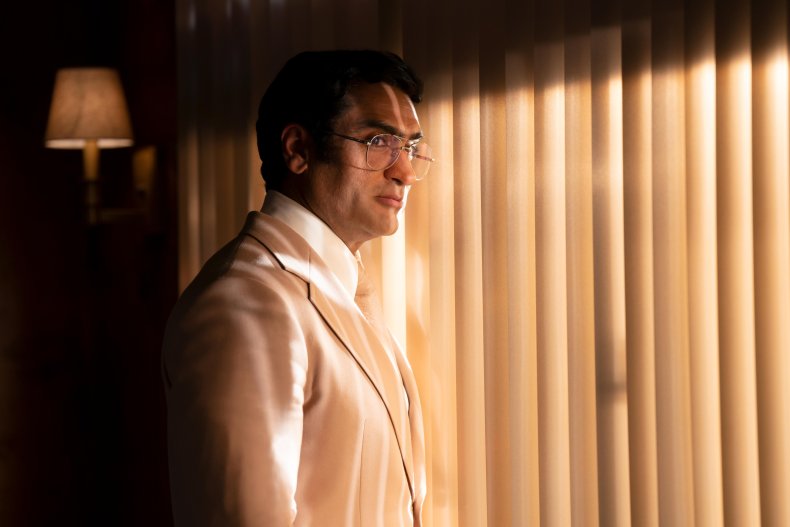 In 1987, Banerjee hired Ray Colon, a former Palm Springs police officer and lounge room entertainer to murder Chippendales show producer Nick De Noia. Colon, in turn, hired a man named Gilberto Rivera Lopez to carry out the killing.
De Noia was shot dead in 1986 by a man posing as a messenger at his midtown Manhattan office on April 7, 1987. He was 46 years old.
At the time, De Noia had left Banerjee in LA to start up a Chippendales tour and live show under the organization Chippendales Universal, which was increasingly popular in New York City. De Noia paid royalties to Banjeree for the right to use the Chippendale name.
The deal between them had been agreed on the back of a napkin, with De Noia receiving 50 percent of the profits from the touring Chippendales. When Banerjee realized the lucrative success of the tour, he became frustrated with De Noia's success.
Banerjee would continue to evade any sort of suspicion of involvement in Noia's death until 1993, when he was arrested for a different murder-for-hire plot.
In the 1980s and 1990s, the Chippendales began to face competition from other dance troupes, and Banerjee was determined for his business to stay on top. Adonis, a rival troupe that included former Chippendale, complained to the Office of Fair Trading that Banjeree was demanding contracts from venues banning other groups from performing there for a year.
Additionally, when a New Mexico DJ set up a group of overweight dancers called the Chunkendales, he received a letter from Banerjee's lawyer.
In 1990 and 1991, Banerjee plotted to kill Michael Fullington, a former Chippendales dancer and choreographer, and two other ex-Chippendales dancers, Read Scot and Steve White. They were then part of rival dance troupe Adonis.
The FBI was alerted to the killing plots by a man (nicknamed "Strawberry" by authorities), who was hired by Banerjee to carry out the Adonis murders. When he got cold feet, he contacted the FBI. They were led to Colon, who after seven months of sitting in prison, began to cooperate.
Working as an informant, Colon met with Banerjee and eventually got Banerjee to confess to plotting the murder of Fullington, Scot, and White, as well as planning De Noia's death.
The two men involved in the murder plot pleaded guilty to the charges stemming from the murder-to-hire plot and agreed to testify against Banerjee in return for reduced sentences.
Additionally, according to the U.S. government's sentencing memorandum, Banerjee was also accused of three arson attempts, leading to minor damage at two competitor bars: Moody's Disco in Santa Monica in 1979 and the Red Onion Restaurant & Bar in Marina del Rey in 1985. He had abandoned a third attempt on another rival bar.
Banerjee pleaded guilty to attempted arson, racketeering, and murder for hire. He accepted a plea bargain, that would have seen him serve 26 years in prison and the loss of his share in Chippendales.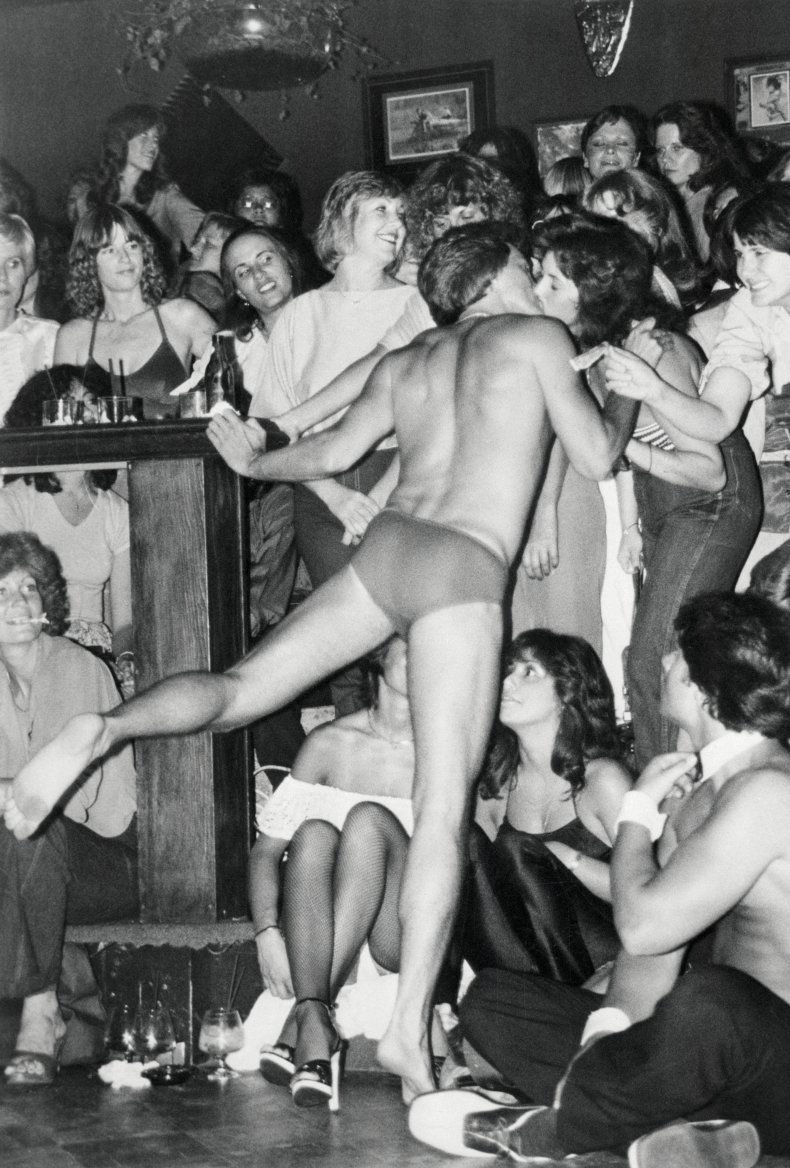 However, on October 23, 1994, just a few hours before he was due to be sentenced, Banerjee was found dead in his prison cell, having taken his own life. He was 47 years old.
At the time of his death, Banerjee was depressed but there was no concern he would take his own life, Reonard McFadden, executive to the warden at the Los Angeles Metropolitan Detention Center said in a statement at the time.
Episodes of Welcome to Chippendales drop every Tuesday on Hulu.
If you have thoughts of suicide, confidential help is available for free at the National Suicide Prevention Lifeline. Call 1-800-273-8255. The line is available 24 hours every day. Or dial 988 for the Suicide and Crisis Lifeline.