Steve Bannon Calls China the World's Enemy As Trump Visits Beijing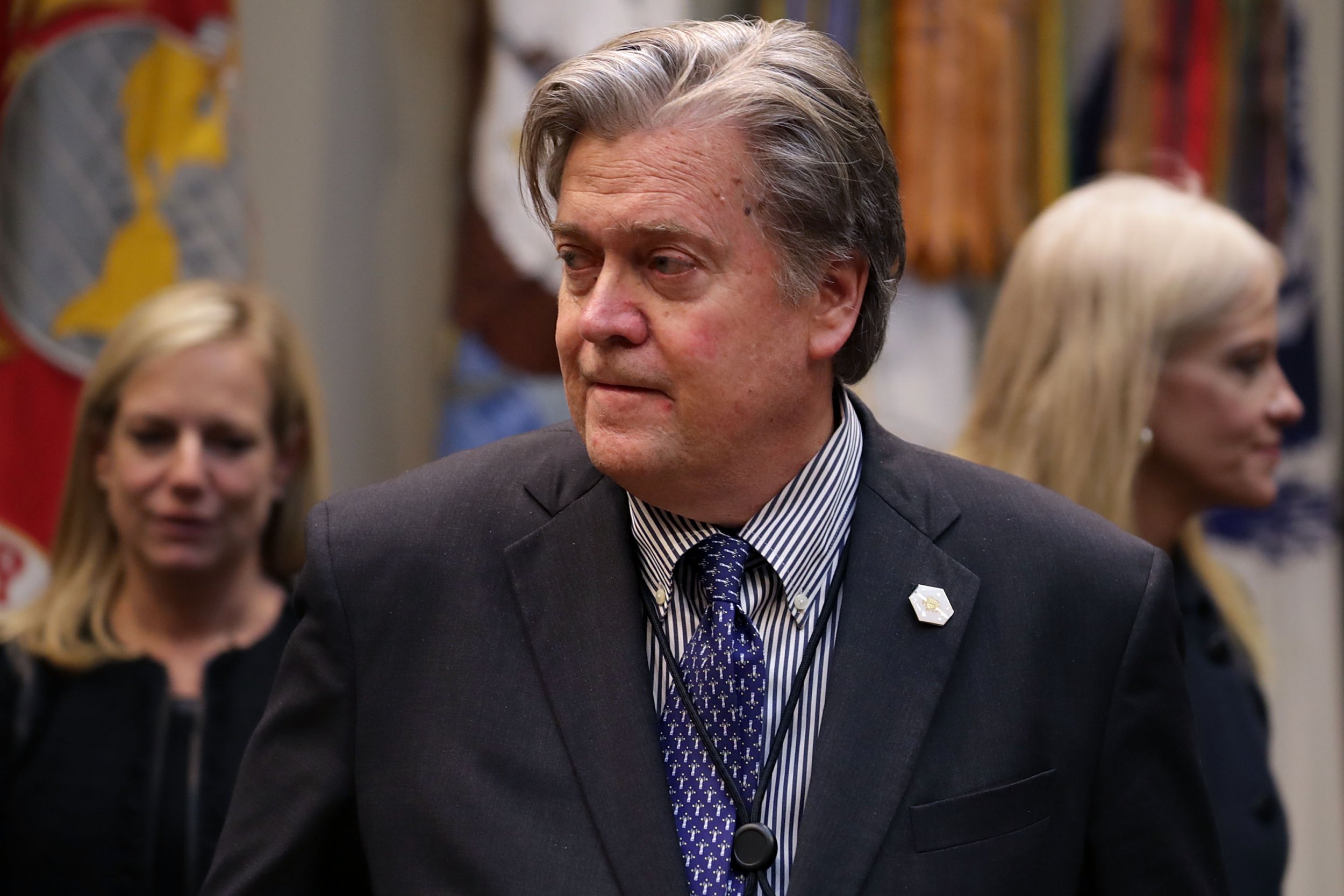 As President Donald Trump makes his way to Beijing this week, former White House chief strategist Steve Bannon is calling China the world's enemy — and it's all because of President George W. Bush.
Bannon, in an audio interview on Breitbart News that aired Tuesday on SiriusXM Patriot, said Bush was "the most destructive" president — because of the financial crisis, the Iraq war, and the "dereliction of China."
He said Bush and "that whole group" believe that China would become a free market democracy if the U.S. helped them with trade deals, but that was "dead wrong." "It's [China's] world now," he said. "They're saying, hey, the game's over."
Bannon said China plans to dominate robotics, artificial intelligence and chip manufacturing by the year 2025, "and they're very far down the road in doing that."
"[China is] tying together the central Asian countries with this Old Silk road," Bannon said. "The World Island, who controls central Asia controls the world."
His remarks come amid a sensitive political atmosphere between the U.S. and China. During the 2016 presidential election, Trump insulted President Barack Obama's handling of China time and time again, pointing to the country as a currency manipulator.
Bannon also said China is becoming the world's "reserve currency" with financial technology that the U.S. can't replicate. "The last is the 5G," he said. "[China is] leading in the rollout of 5G and will have 5G way before the United States will have 5G. So, thy will dominate in technology that way."
Bannon called it "awe-inspiring" that China is "in your face in doing it," and that the U.S. should be wary of being too friendly with China.
"We have an enemy of incalculable power and they're not a strategic partner," Bannon said. "They are an enemy and we have to understand that."