Steve Bannon Predicts Blue Wave? Says Democrats Have 'Tea Party' Urgency Ahead of 2018 Midterms
Steve Bannon, the former White House chief strategist for President Donald Trump, didn't sound bullish on Republicans' chances in the midterm elections on November 6.
In an interview with Independent Journal Review (IJR) published on Monday, Bannon said he was "very worried about Tuesday," while also praising the energy displayed by liberals ahead of the vote.
"The Time's Up movement, the resistance, the Tom Steyers. […] They literally have the urgency and the intensity of the Tea Party movement of 2010," Bannon told IJR.
Bannon lamented that the GOP hadn't built a good message around Republican tax cuts and said recent events would hurt them at the polls—notably the Trump supporter accused of sending bombs to Democratic leadership and the horrific mass shooting at a synagogue in Pittsburgh.
"Before the pipe bombs or the massacre at the synagogue in Pittsburgh, I thought we'd hold the Senate with maybe a two-seat pickup, and I thought we'd also hold the House," said Bannon. "But now you have these events of last week, and they completely took the wind out of Republicans' sails."
Projections have shown that Democrats have a good shot at winning back control of the House of Representatives on Tuesday, but that it's also likely the GOP would keep control of the Senate.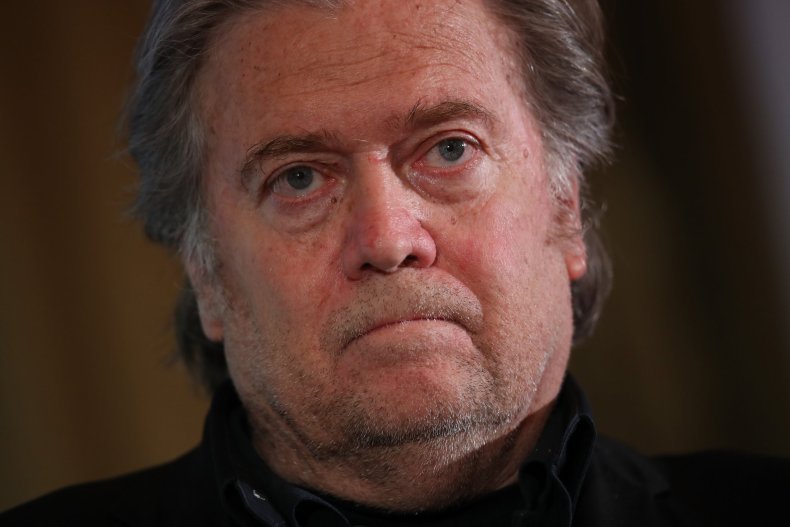 Bannon was a highly controversial figure in the White House who helped propel Trump into power. He was done in the White House by April 2017, saying at the time, via the New York Times, "In many ways I think I can be more effective fighting from the outside for the agenda President Trump ran on. And anyone who stands in our way, we will go to war with."
The right-wing figure's influence may have waned since then, considering a rally he held in Kansas last week reportedly drew less than two dozen people. At that rally, he said, "If the Trump base doesn't show up, we're going to lose this."