Steve Bannon Is 'Divisive' and a 'Loser,' Says Anthony Scaramucci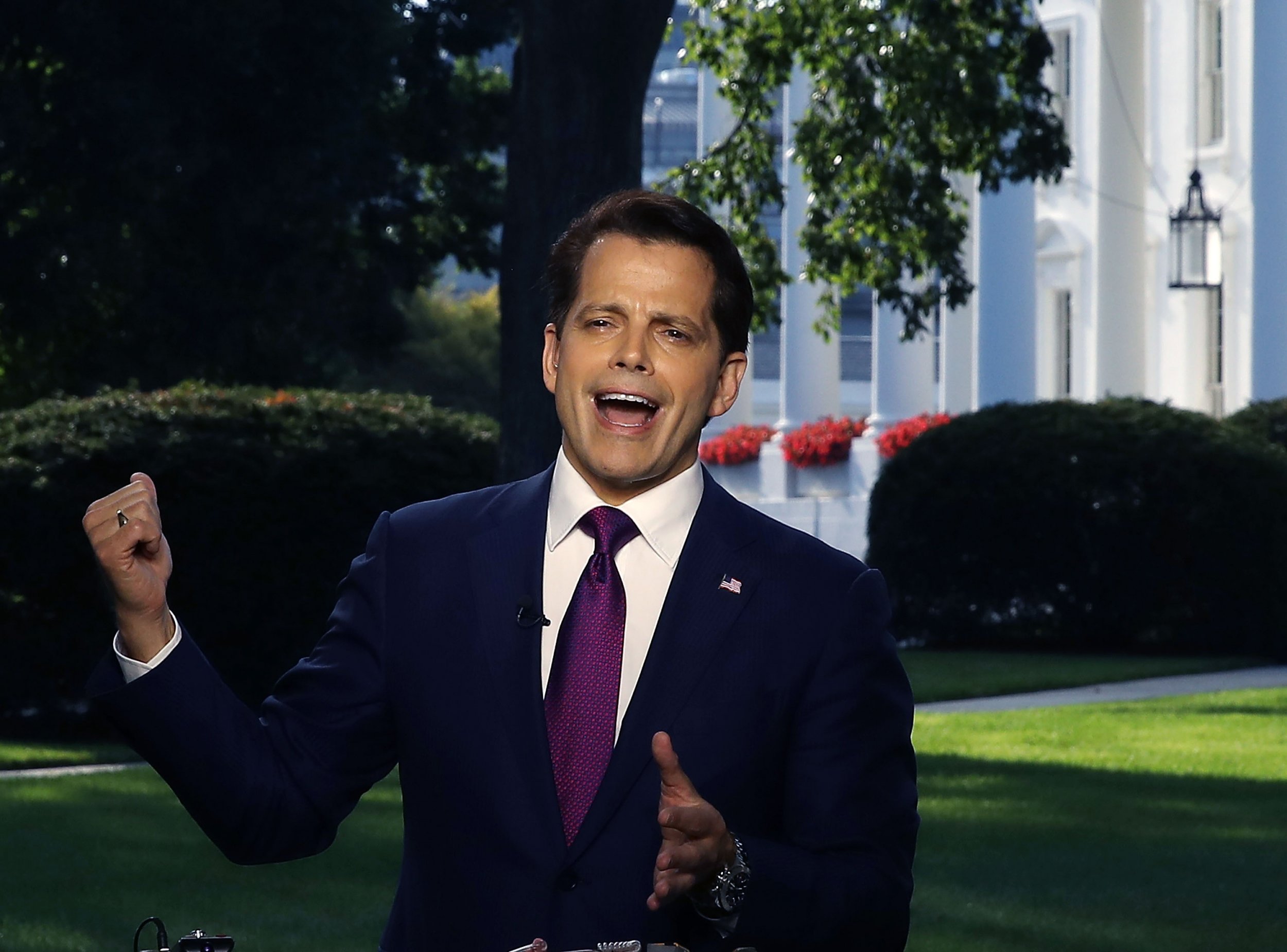 Anthony Scaramucci blasted Steve Bannon on Sunday at a Hanukkah party, saying Bannon is a "loser" who is "dramatically and incredibly divisive," according to Page Six.
"He's a loser. He'll be a stalwart defender of Israel until he's not. That's how this guy operates. I've seen this guy operate. He was a stalwart defender of me until it became better for him not to be," the Mooch said at the gathering, held by Rabbi Shmuley Boteach.
Scaramucci, former White House communications director for President Donald Trump, continued his criticism of Bannon, the former White House chief strategist, accusing him of "leaking." The Mooch did not mention Bannon's recent backing of alleged pedophile Roy Moore for Alabama Senate.
"The problem with Bannon is he's a messianic figure. It's his way or the highway. He was dramatically and incredibly divisive in the White House . . . He was leaking on everybody . . . You don't leak on the president if you're the president's senior adviser. So the guy's a loser," Scaramucci said.
Scaramucci has a notable fixation with leakers.
In July, he contacted former New Yorker writer Ryan Lizza to ask who leaked information about a private White House dinner to the reporter.
In the phone call, Scaramucci threatened to fire everyone on staff at the White House, calling Reince Priebus a "paranoid schizophrenic" and very infamously saying: "I'm not Steve Bannon, I'm not trying to suck my own cock."
Scaramucci was fired from his position shortly after the interview. He has since made public appearances on The Late Show with Stephen Colbert and Barstool's Pardon My Take podcast. He served as White House communications director for just 10 days.
The firing seems to have had a lasting effect on the short-lived politician.
He went on to describe the atmosphere under the current administration, saying, "The first pill you take is the 'anti-friendship' pill. You can be my friend for 30 years, but I'm gonna stab your eyeball out with an ice pick if it gets me more power. The second pill you take is the 'power is aphrodisiac' pill. Students of history know that power corrupts and it corrupts absolutely."
Scaramucci was one of 15 top-level officials who either resigned or was fired from the White House under President Trump.
Steve Bannon Is 'Divisive' and a 'Loser,' Says Anthony Scaramucci | U.S.