Steve Bannon Is On A Juice Cleanse And Avoiding Doritos To Prepare For 'Battles,' Book Says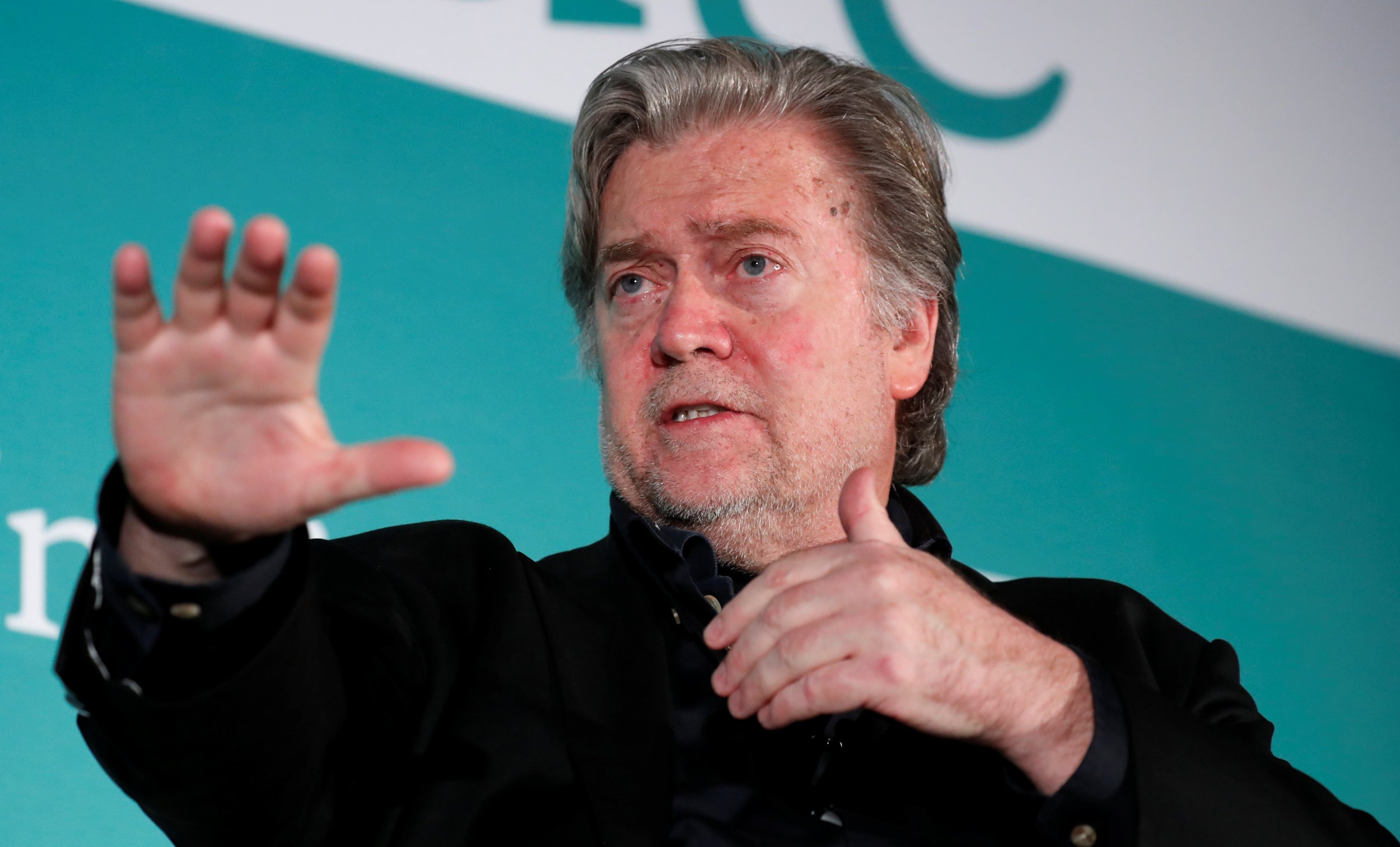 Call it Bannon Boujee: The man behind the rise of the alt-right is forcing himself to do a juice cleanse.
Breitbart chairman and former Trump strategist Steve Bannon is banishing junk food and sticking to a strict diet to help prepare him for "battles" against his political enemies, according to a new book about his rise to power.
Two days after President Donald Trump ousted Bannon from the White House, Bannon sat in his Washington, D.C. home drinking "a mug containing a mysterious thick green concoction," Keith Koffler writes in his new book Bannon: Always the Rebel. Newsweek obtained an early copy of the book, which hits shelves Nov. 13.
"He had put himself on a severe new dietary regimen, determined to lose weight and get in shape for the battles to come," the book says about Bannon's routine since his firing.
"Bags of Doritos had already been banished to the trash. Somebody drifted into the room to serve him a small ceramic cup containing a vinegary solution which he reluctantly drowned, screwing up face as he did. This might not be so easy. But he was determined."
Politico reported Wednesday that Bannon has put pages of food restrictions on his refrigerator, but still gained back 12 pounds he had lost in the weeks after his ouster.
The book is based on 10 hours of new interviews with Bannon and is largely complimentary toward the man credited with bolstering Trump's populist and nationalist platforms as his former campaign manager.
Since his early exit from Trump's staff, Bannon has vowed to begin a "civil war" within the GOP and is pushing more far-right candidates to topple establishment Republicans in local races.
Steve Bannon Is On A Juice Cleanse And Avoiding Doritos To Prepare For 'Battles,' Book Says | U.S.