Steve Bannon Furious At 'Gutless' New Yorker After Being Disinvited From Festival Over Backlash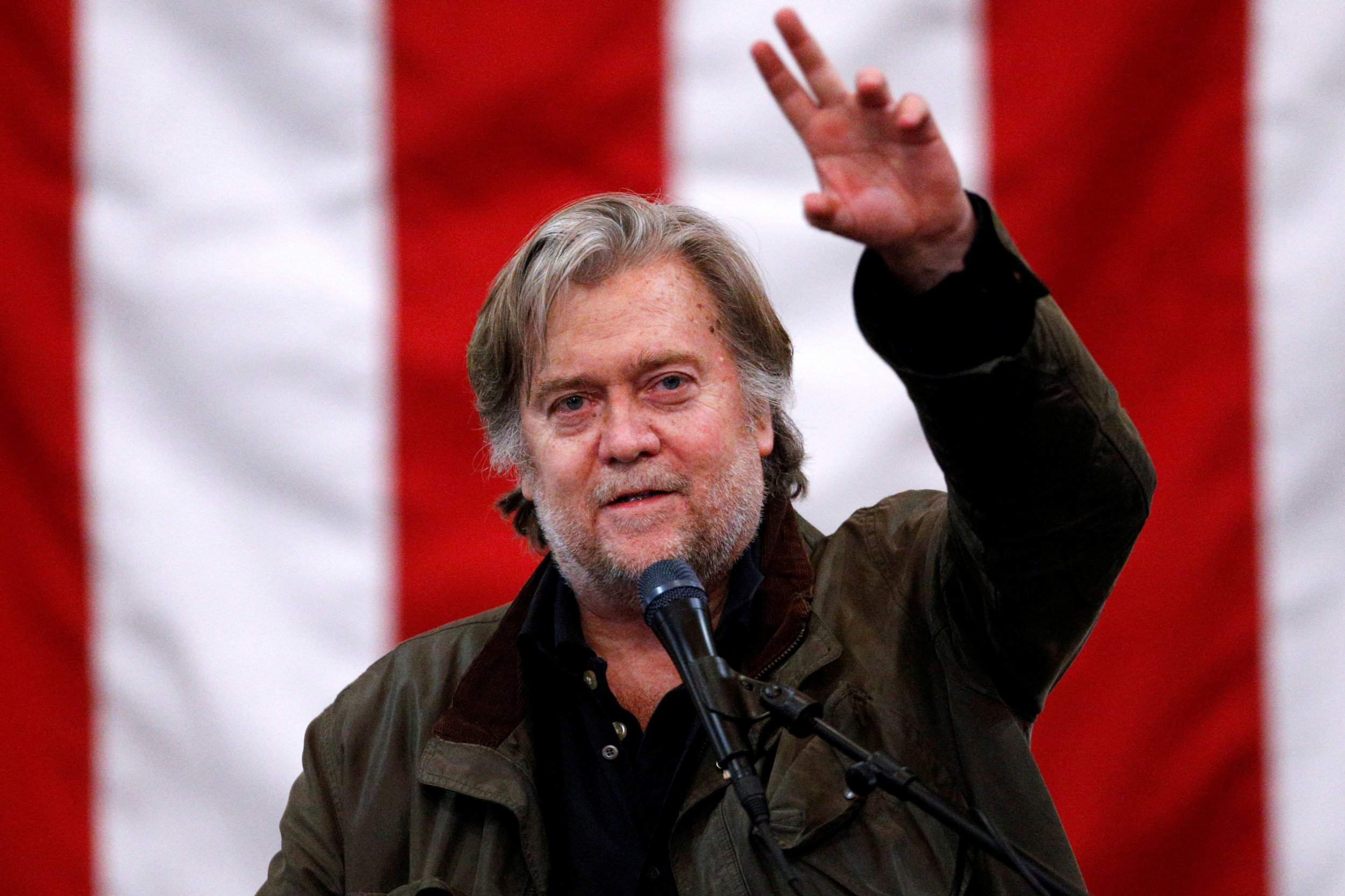 Former White House chief strategist Steve Bannon blasted The New Yorker on Monday after they decided to disinvite him from their annual festival following growing backlash.
In a statement to CNBC, Bannon called New Yorker editor David Remnick "gutless" and criticized him for caving to the "howling online mob."
"After being contacted several months ago and with seven weeks of continual requests for this event, I accepted The New [Yorker's] invitation with no thought of an honorarium," Bannon said.
"The reason for my acceptance was simple: I would be facing one of the most fearless journalists of his generation. In what I would call a defining moment, David Remnick showed he was gutless when confronted by the howling online mob."
Bannon's scheduled appearance, announced yesterday, immediately sparked enormous backlash which resulted in the magazine disinviting the former Trump aide from the event.
However, the public outcry wasn't just online. Other prominent festival attendees—including actor Jim Carrey, comedian John Mulaney and producer Judd Apatow—withdrew from the event after they learnt that the former Breitbart News chairman would be making an appearance.
"I don't want well-meaning readers and staff members to think that I've ignored their concerns," Remnick said in a statement shared to The New Yorker's Twitter account on Monday. "I've thought this through and talked to colleagues — and I've reconsidered. I've changed my mind."
The editor then goes on to confirm that he will no longer be interviewing Bannon on-stage at the event but added that he was open to interviewing him "in a more traditionally journalistic setting" sometime in the future.
In the statement, Remnick highlighted that those who opposed Bannon at the event argued that his presence would "propel further the 'ideas' of white nationalism, racism, anti-Semitism, and illiberalism."
Remnick also pointed out that merely interviewing the former White House chief strategist does not endorse his activities. "By conducting an interview with one of Trumpism's leading creators and organizers, we are hardly pulling him out of obscurity," he said. "Ahead of the mid-term elections and with 2020 in sight, we'd be taking the opportunity to question someone who helped assemble Trumpism."
Before his decision, Remnick told The New York Times Monday that he would engage Bannon "in a serious and even combative conversation" at the event.
"The audience itself, by its presence, puts a certain pressure on a conversation that an interview alone doesn't do," he said. "You can't jump on and off the record."