Steve Bannon Guest Predicts How Court Hearing Will Play Out
Canadian right-wing legal analyst and YouTuber David Freiheit, who goes by the pseudonym Viva Frei, recently claimed that Steve Bannon's trial on charges of contempt of Congress will be wrapped up quickly because of an "anti-Bannon" jury selection process.
Bannon faces a federal criminal trial for refusing to comply with the January 6 committee's subpoena for documents and testimony related to the Capitol riots last year. He was indicted on contempt of Congress charges by a grand jury in November. Jury selection for the trial began on Monday.
Bannon has argued that he could not comply with the subpoena due to executive privilege claimed by former President Donald Trump. Earlier this month, Bannon did agree to testify before the committee after Trump released a letter waiving the executive privilege he had claimed blocked Bannon from testifying.
Freiheit, who last year unsuccessfully ran for Parliament with the People's Party of Canada —a right-wing party which opposed COVID-19 lockdowns and compulsory vaccinations—, was a guest on Bannon's podcast, War Room.
During his appearance on War Room, Freihet said he intended to discuss Bannon's trial on his YouTube channel and the 43-year-old lawyer said a daily recap analysis of the hearing would hardly fill the 25 minutes he foresees for those episodes.
"What's gonna go on with Bannon's trial? Jury selection, in federal court it goes exceedingly quickly. Lord knows what due diligence anybody is going to be able to do, meaningful due diligence of the jury, which wouldn't change much because it's going to be 95, if not 100 percent Democrat, anti-Trump and anti-Steve Bannon, to be expected," Freiheit said. "And then what's left of Bannon's defenses? What's left to prove from the prosecution? Did you receive the subpoena? Did you respect the subpoena? Yes and no. Case closed."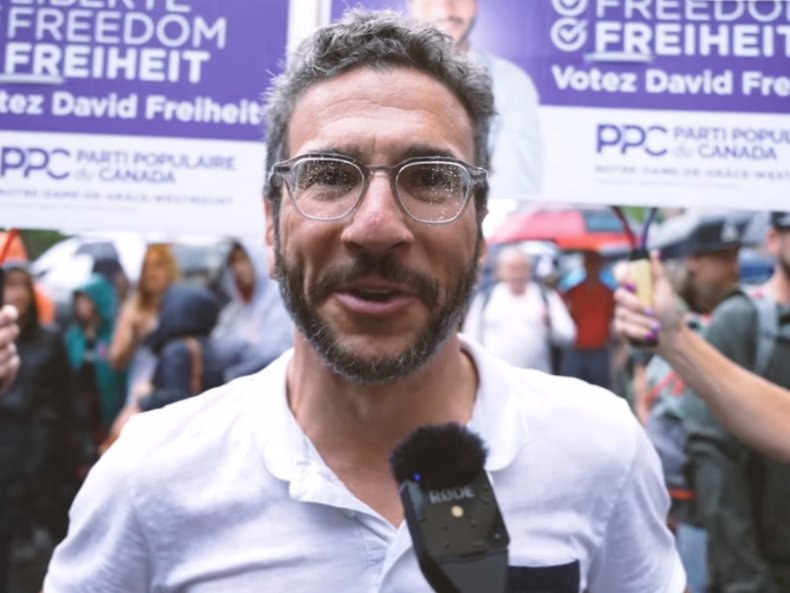 Freiheit never indicated what he thought he thought the verdict would be, but it appeared clear from the questions he posed that he thinks Bannon would be found guilty.
"When the judge precludes you from pleading your defenses, what is left?," wrote Freiheit on Twitter after the interview, sharing a story by Raw Story with the headline Case Closed: Steve Bannon's podcast declares him guilty as he sits at trial for contempt."
Bannon called the January 6 hearings "nothing but a show trial" and "nonsense", and, Freiheit appeared to share those sentiments about Bannon's upcoming trial.
Jury selection is currently nearly complete, and opening arguments are expected on Tuesday.
District Court Judge Carl Nichols, the defense and the government ruled out 18 prospective jurors from an initial pool of 60 Washington D.C. residents, as they held opinions about Bannon they could not set aside for the trial.
If found guilty on the two contempt of Congress charges against him, Bannon faces between 30 days and a year in prison.