Steve Bannon Headlining New Yorker Festival Draws Criticism, Potential Subscription Cancellations
The announcement that President Donald Trump's former chief strategist Steve Bannon was to take part in the upcoming New Yorker festival drew wideapread criticism, with some saying they would cancel their subscriptions.
The New Yorker announced the lineup on Monday morning, and participants included writers Haruki Murakami and Zadie Smith, comedian Jimmy Fallon and actor John Krasinski. But one name—Steve Bannon—grabbed most of the attention and ruffled a lot of feathers.
Xeni Jardin, co-editor of the blog Boing Boing, wondered how much Bannon was being paid for the appearance and said she would be canceling her subscription.
"The Nazi's got all the platforms he needs. He gets none of my money," she tweeted and added that she was boycotting The New Yorker.
Writer Myke Cole acknowledged that the magazine was allowed to invite anyone it wanted to speak at its events but said that he had the right to cancel his subscription. Cole encouraged others to also cancel their subscriptions and offered a list of people whom they could see speak instead.
Los Angeles Times books editor Carolyn Kellogg shared on Twitter that her grandmother got her a subscription to The New Yorker, which she'd kept for decades. She said if Bannon wasn't removed from the lineup she'd give up her long-held subscription.
David Remnick, the editor of The New Yorker, will interview Bannon and told The New York Times that an in-person conversation put the interviewee in a different position than ordinary interviews. Remnick explained that just by an audience being present, there was an added pressure because the person can't go on and off the record. Plus, he had no intention of letting Bannon off easily.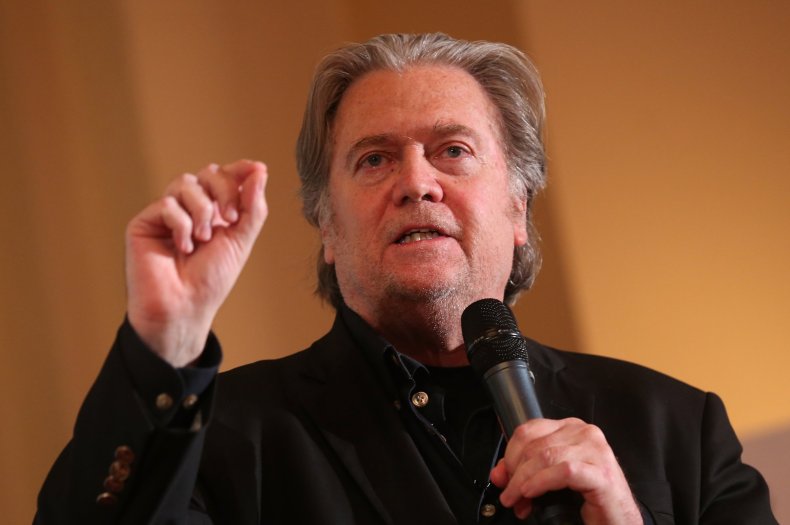 "I have every intention of asking him difficult questions and engaging in a serious and even combative conversation," Remnick said.
Not everyone accepted this line of reasoning, and journalist Dave Levitan tweeted that he would have loved to have been in on the discussions that led to Bannon's invitation to the festival.
"Did anyone object? Who thought this was a good idea? Did they anticipate the already-starting backlash?" he wondered.
Twitter users started using the hashtag "Boycott The New Yorker" in tweets, which one woman admitted was hard to type because she believed in a free press.
Bannon, the former executive of Breitbart News, joined Trump's campaign team in August 2016 as the chief executive officer. He later became Trump's chief strategist. Bannon left the White House in August 2017 and rejoined Breitbart News. But he was forced out as executive chairman in the furor over quotes attributed to him in Michael Wolff's Fire and Fury: Inside the Trump White House.
The New Yorker Festival begins on October 5 and runs until October 7, and includes interviews with prominent people in entertainment, the arts, politics and business.