Protests Over Alt-Right Icon Praised by Bannon Forces Closure of Berlin Bookstore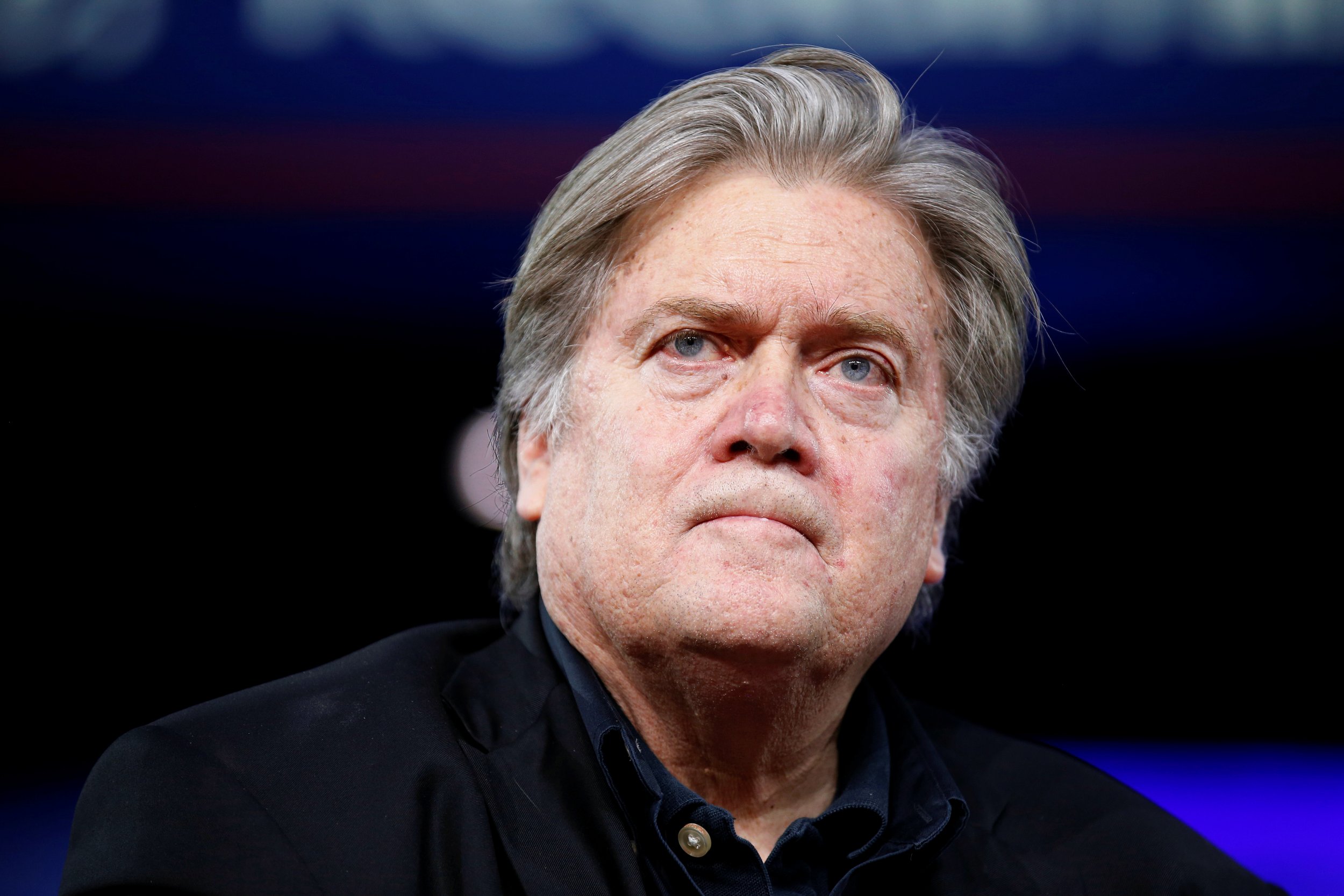 Protesters have forced the closure of a Berlin bookstore after it planned to hold an event about a fascist philosopher cited approvingly by White House chief strategist Steve Bannon.
Doron Hamburger, the Israeli co-owner of Topics Berlin, said in a post on the shop's Facebook page the decision to close was partly the result of fallout for announcing it would host an event about Italian occultist and philosopher Julius Evola, German broadcaster Deutsche Welle reported.
Bannon cited Evola, a far-right thinker revered by the Italian Fascists, during a 2014 speech to a Vatican conference. The esoteric writer, who died in 1974, is also praised by members of the alt-right, a movement of U.S. white nationalist and anti-establishment conservatives that Bannon nurtured while editor of the Breitbart website prior to his White House appointment.
In March, the bookshop announced plans to host an event by DC Miller, described by the owners as an "American friend" in a report in German newspaper Die Welt. Called "Revolt Against the Modern World," the event was going to explore Evola's ideas and legacy. When anti-fascist groups learned about it, they reportedly used social media to call for a "shitstorm" against the store.
The protesters claimed the event intended to rehabilitate Evola's reputation and should not be allowed to take place at the shop's address in the Neukölln district, a multicultural area of the German capital where in recent months there has been a spike in far-right attacks.
"Whether it is a coincidence or not, after the Evola incident our sales had dropped drastically, and our willingness to create an interesting cultural program had dwindled. We, or maybe I should [say] I, could have gone on, 'fight' back or act as if nothing happened, but I was reluctant to do so, and of course the financial aspect of things was a major reason for that," Hamburger is quoted as writing in a Facebook posting before the store's closing party on July 22.
Hamburger denied allegations the event had sought to rehabilitate Evola's reputation and said he had never "recognized any racist, fascist, supremacist tendencies" in his conversations with his "friend and colleague" Miller, who had planned the talk.
The closure follows controversy over a planned alt-right exhibition in an east London gallery in March, with Miller named in local media reports as one of the defenders of the event who confronted anti-fascist demonstrators at the site.