Steve Bannon, Milo Yiannopoulos and Ann Coulter to Speak at Berkeley 'Free Speech Week'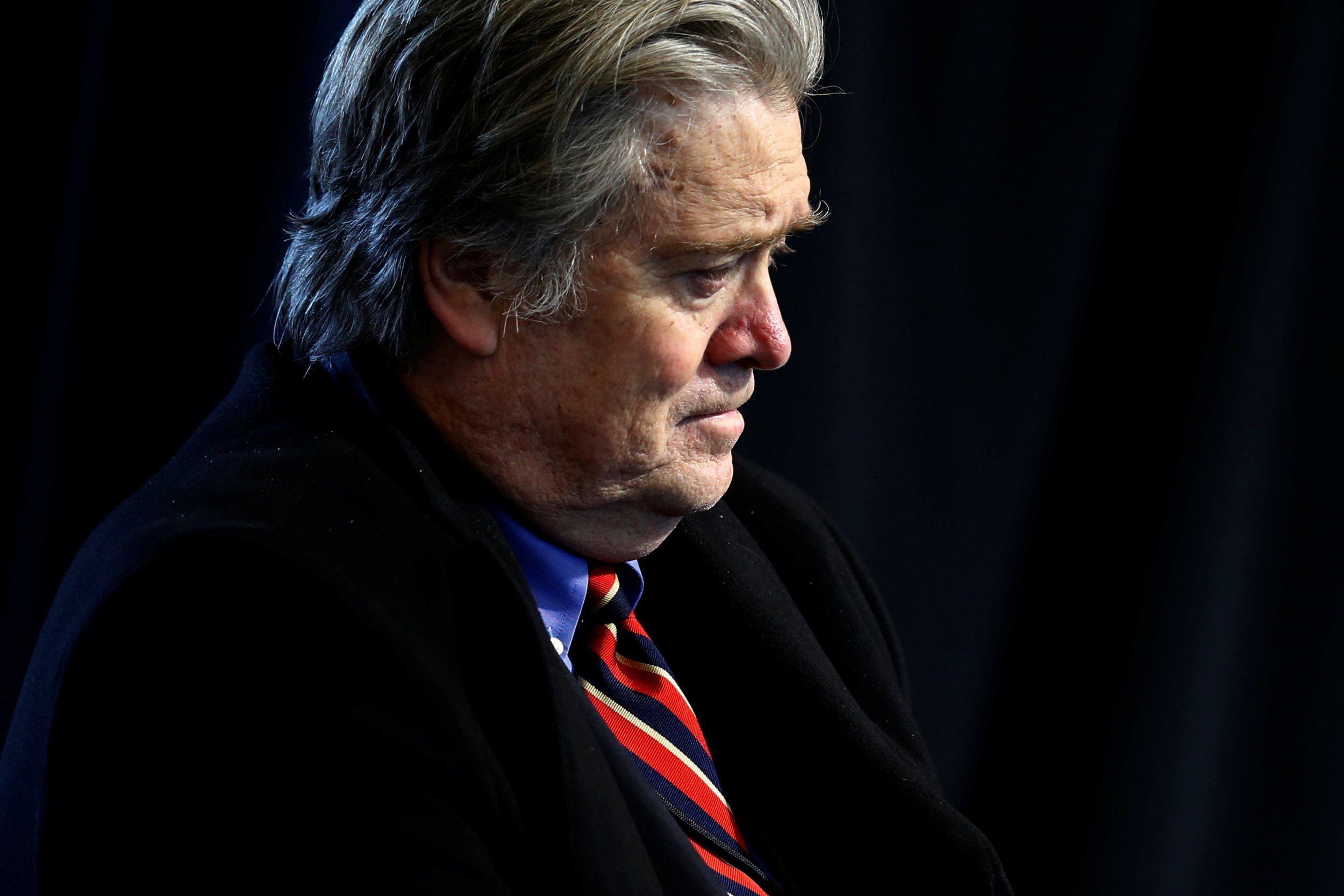 Former White House Chief Strategist Steve Bannon is set to appear at "free speech week" at the University of California at Berkeley later this month, as are Milo Yiannopoulos, a political commentator who has been associated with the racist so-called alt-right movement, and controversial conservative commentator Ann Coulter.
The UC Berkeley event, scheduled to take place over four days starting September 24, appears likely to be met with protests, as the university has already arranged for additional security to deal with potential demonstrations.
A conservative group, the Berkeley Patriot, is hosting the event, and it confirmed that Bannon would be among those speaking at the university.
"Mr. Bannon will deliver short remarks on the final day of Free Speech Week," the group told The Hillon Tuesday.
The last time Yiannopoulos was scheduled to speak at the university, the event was called off amid safety fears as protests broke out over his appearance on campus.
The protests in February resulted in $100,000 of damage to the school, it said after violence broke out on campus.
"We condemn in the strongest possible terms the violence and unlawful behavior that was on display and deeply regret that those tactics will now overshadow the efforts to engage in legitimate and lawful protest against the performer's presence and perspectives," UC Berkeley said in a statement seen by CNN.
"While Yiannopoulos' views, tactics and rhetoric are profoundly contrary to our own, we are bound by the Constitution, the law, our values and the campus's Principles of Community to enable free expression across the full spectrum of opinion and perspective," the statement added.
The university has maintained that it promotes the idea of free speech on campus, but it remains to be seen how the largely left-leaning student populace will respond to the appearance of the three notorious right-wing provocateurs.
Yiannopoulos, who has dealt with negative publicity recently after comments he made about pedophilia more than a year ago resurfaced, said he was a big fan of Bannon, the former White House chief strategist.
"So I spent some time with Steve. I was lucky enough to see him this week," Yiannopoulos told Breitbart Editor in Chief Alex Marlow on Sirius XM.
"Wow. Milo and Steve, meeting of the minds. Alright, interesting," Marlow responded, although Yiannopoulos did not go into details about what the pair discussed.
Yiannopoulos replied: "Uncle Steve. I'm the founding member and life president of the Steve Bannon fan club."