Steve Bannon Is Not Running for President in 2020, Associates of Trump's Former Chief Strategist Say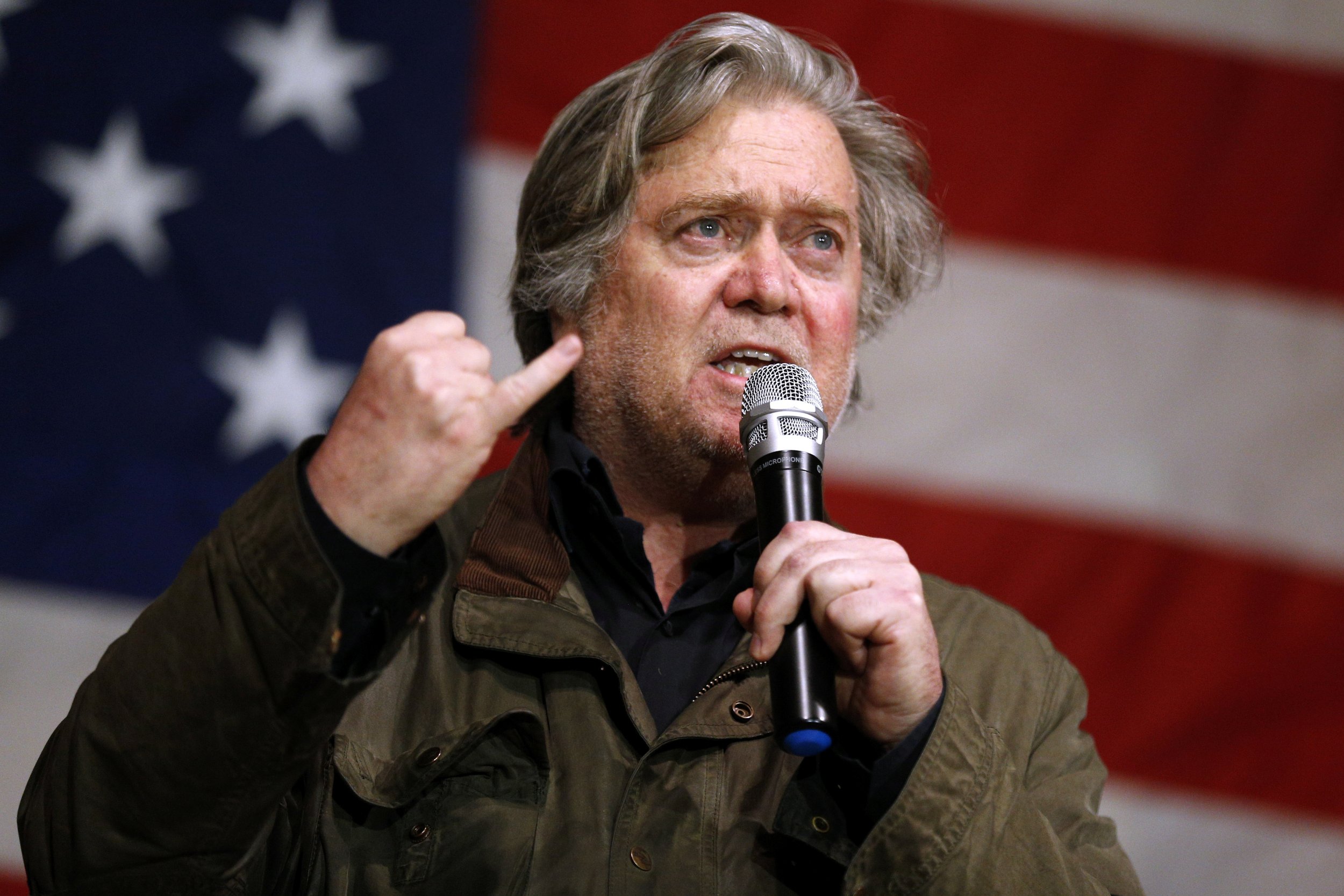 Stephen K. Bannon is definitely not running for president. Associates of Bannon, who served as the third and last of Donald J. Trump's campaign managers during the 2016 presidential race, and who spent about six months as Trump's chief political strategist in the White House, expressed unwelcome surprise at the news that Bannon would consider a presidential bid if his former boss doesn't run for re-election in 2020.
The report comes in a profile of Bannon written by Gabriel Sherman and published in Vanity Fair. "Is Steve Bannon Running for President?" wonders the headline. Very possibly, according to Sherman:
In October, Bannon called an adviser and said he would consider running for president if Trump doesn't run for re-election in 2020. Which Bannon has told people is a realistic possibility. In private conversations since leaving the White House, Bannon said Trump only has a 30 percent chance of serving out his term, whether he's impeached or removed by the Cabinet invoking the 25th amendment.
However, people very familiar with Bannon's thinking say this is totally false. A spokeswoman for Bannon said, "#FakeNews. Steve is 100% not running for President. He is not a politician."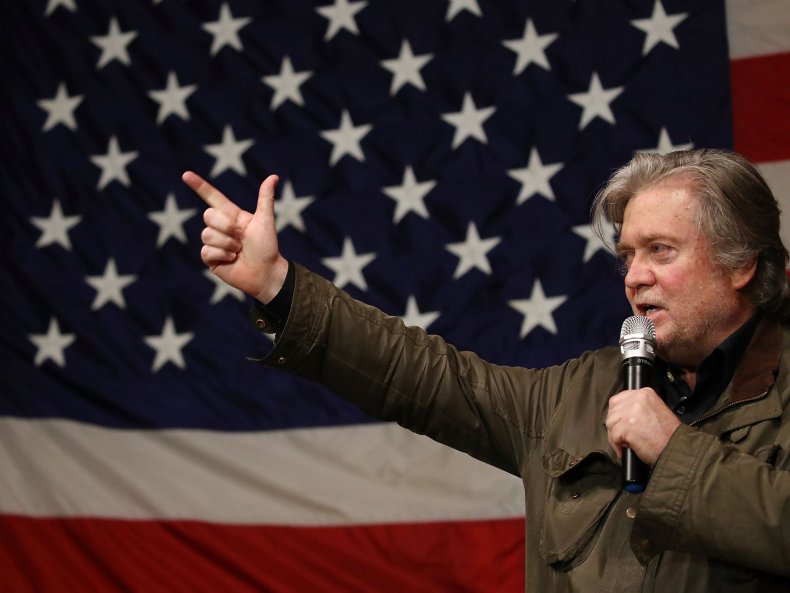 "NO," another Bannon associate wrote to me in an email. "Steve 100% not running for President."
A third person close to Bannon sent the following in a text message: "Chalk this up to fake news. Steve has repeatedly and very publicly said he believes that President Trump will win reelection in 2020 with even more votes than when he defeated Crooked Hillary Clinton in a landslide last year – in fact, Steve has said Trump will get more than 400 electoral votes."
This person added that Bannon is intent on "building and cultivating a movement designed to help President Trump enact his economic nationalist agenda."
Bannon, 64, has never run for office. When he left the White House in August, he promised a "season of war" on the Republican establishment. That war, however, would be waged entirely on the behalf of Trump.
As for the genesis of the news about Bannon's alleged presidential ambitions, Sherman told me in an email: "The detail is from a Bannon adviser I spoke with."