Meet the Other Steve Bannon: Not President Trump's Chief Strategist, But a Scottish Golf Fan in the U.K.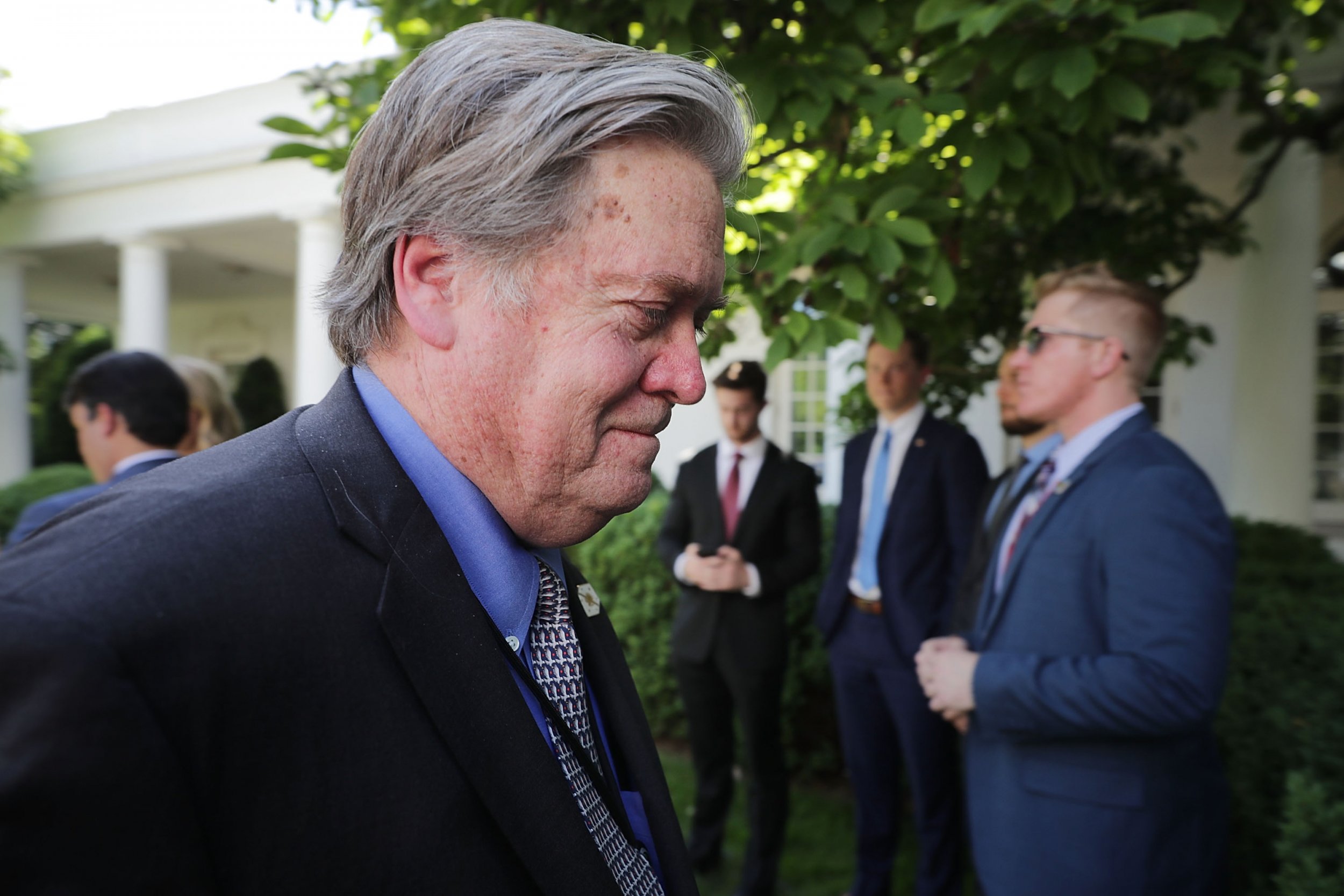 Steve Bannon has been keeping out of the limelight recently.
Little has been heard from President Donald Trump's chief strategist recently. Bannon's presence in the media has, of late, largely been by association: he was one of several subjects of a foul-mouthed tirade by White House communications director Anthony Scaramucci last week.
This hasn't stopped supporters and critics from reaching out to the former executive chair of far-right news site Breitbart News. The problem is that many of their tweets haven't been going to the man with an office in the West Wing, but to a Scottish golf fanatic who lives in England.
The holder of the Twitter handle @SteveBannon describes himself as a "proud Scot living in England" and as "happily married with three lovely daughters." Crucially, he also categorically states that he has "nothing to do with U.S. politics or running the White House etc."
Read more: Insider says Trump wanted to sack controversial chief strategist Steve Bannon
In fact, the Scottish Bannon couldn't make it more clear that he's not the White House strategist: a tweet pinned to the top of his profile, referencing Obi-Wan Kenobi, makes it clear that he is not the Steve Bannon that many are looking for.
Nevertheless, many Twitter users fail to check the handle when mentioning Bannon in their tweets, leading to the Scottish namesake being accused of and attributed with a wide variety of things.
In response to one user who queried how stable Bannon's position was in the White House, the Scottish Bannon replied that he was quite content with his family life:
He has also called out some of those who have mentioned him in disparaging comments without doing their research:
Some have queried whether the Scottish Bannon should change his handle to avoid being deluged with barbs and compliments destined for the American Bannon, but he has resolutely defended his right to keep hold of his handle.
But it's not been all bad. While the White House's Bannon has his detractors, he also has fans and supporters. And some of these have been mis-directing their good wishes towards the U.K.-based father, rather than Trump's personal adviser.
The American Bannon does not appear to have an active Twitter presence. One account that appears to be associated with the ex-journalist, @StephenBannon, has almost 47,000 followers but has not tweeted since August 2014. That being the case, and with the fast-paced and occasionally unthinking nature of social media, it would seem that the Scottish Bannon will have to deflect Bannon-related tweets for some time to come.