Steve Bannon Regains Power, as Paris Withdrawal Shows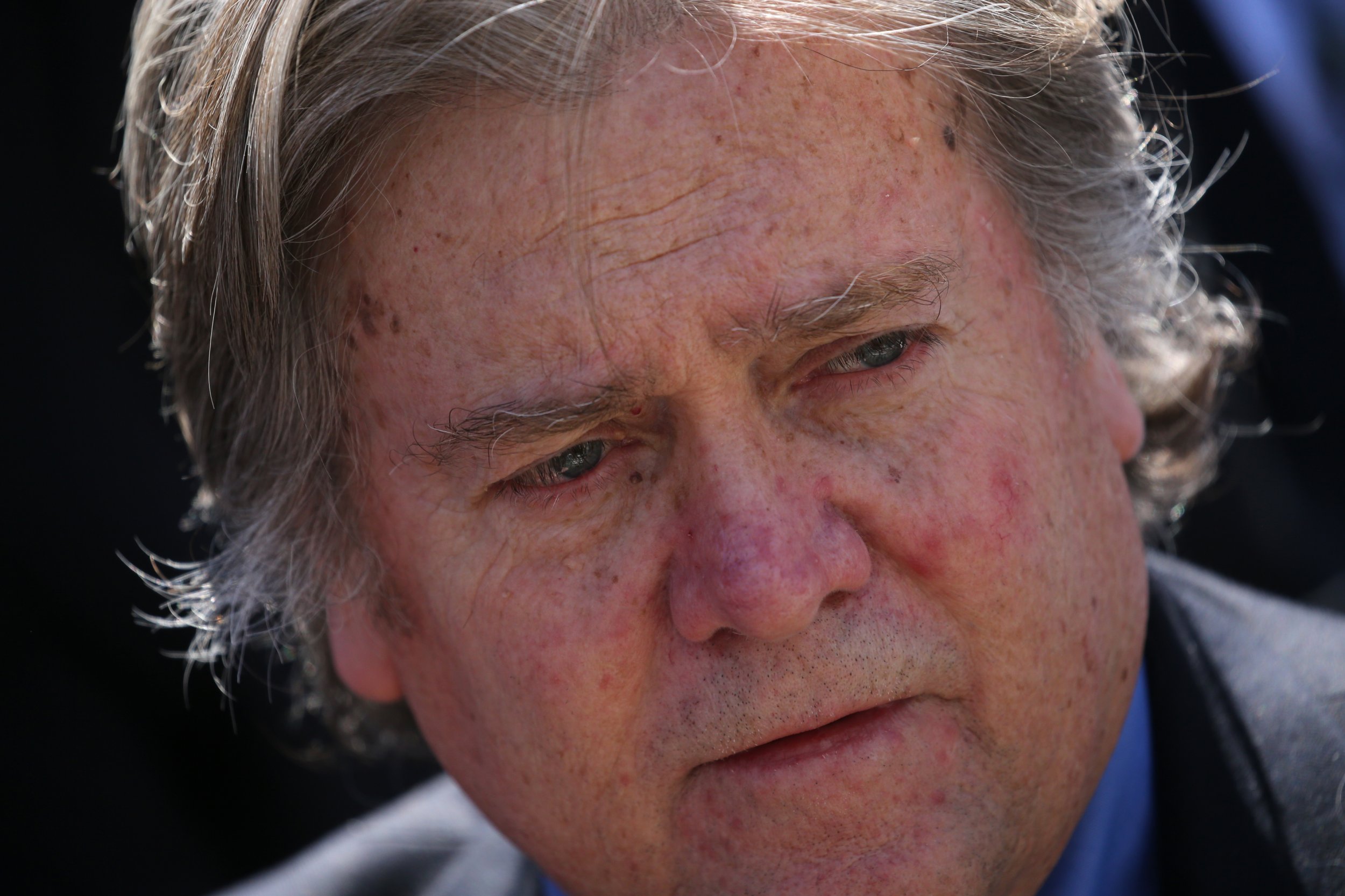 A month ago, chief White House political strategist Steve Bannon was said to be on the cusp of losing his job, the target of a president who seemingly always needs someone to blame. Health care reform appeared hopelessly stalled and federal courts had blocked President Trump's ban on immigration from some majority-Muslim countries, and—perhaps most important of all to a man desperate to be liked—Trump was facing some of the lowest ever approval ratings for a newly installed president. Bannon's uncompromising nationalist agenda, coupled with an equally uncompromising style, seemed like it could be at fault.
Related: Trump, Kushner and Bannon prepare for 'war' over Russia investigations
Bannon, who'd more or less installed himself on the National Security Council, saw that unusual privilege rescinded in early April. Days later, in an interview with the New York Post, Trump downplayed Bannon's role in November's surprise electoral victory. "I like Steve, but you have to remember he was not involved in my campaign until very late," he told columnist Michael Goodwin. The kindest words he had for Bannon: "good guy."
Many thought Bannon would be fired for sure, or at the very least demoted. Liberals waited with glee for the ax to fall.
But that was April, and things move quickly in Trumpworld. With the cancellation of U.S. participation in the Paris climate accords, Bannon's retrograde "economic nationalism," as he calls it, is ascendant once again, while "globalist" advisers like Gary Cohn and Jared Kushner grapple with their biggest policy defeat to date. Trump's speech in the Rose Garden announcing withdrawal from the Paris accords was laden with Bannonite themes, most notably when he said, "I was elected to represent the citizens of Pittsburgh, not Paris."
"Bannon is back in power, and his influence appears to be growing," writes James Pindell of The Boston Globe in his politics newsletter, Ground Game. Pindell points out that Bannon's main apparent adversary, Kushner, is now facing increasingly difficult-to-answer questions about his ties to Russia. Kushner and Ivanka Trump have even indicated they may return to New York, which would further strengthen Bannon's influence on Trump.
As The Washington Post reported, Bannon was instrumental in convincing Trump to cancel American participation in the Paris climate agreement:
The Paris pact was a particular passion for Bannon, who spent the past two weeks consumed by the climate deal, including working feverishly from the West Wing after returning early from Trump's foreign trip, according to two White House officials familiar with the discussions. He pressed his case directly with the president — arguing that the Paris accord was a product of globalism and unpopular with Trump's base
On Friday, Morning Joe co-host Joe Scarborough amplified suggestions that Bannon is once again the West Wing's most powerful figure. "Steve Bannon is president of the United States. He has gone in. Donald Trump doesn't know anything about policy. Donald Trump doesn't know anything about policy," Scarborough said. "Bannon is now the president of the United States. And that was more clear yesterday than ever before."
Scarborough knows that Trump is an avid consumer of cable news, including of the show Scarborough co-hosts with Mika Brzezinski. He also knows that Trump loathes the suggestion that Bannon is the "shadow president," as he has frequently been described.
Always hungry for publicity, Trump was reportedly incensed by a Time magazine cover that wondered if Bannon was "the second most powerful man in the world." There was also a Saturday Night Live skit that had Bannon as the Grim Reaper, taking charge of the Oval Office while relegating Trump to a child's desk, where he amused himself with a toy. That couldn't have made the thin-skinned commander-in-chief happy, either.
But if there's one constant in the White House of Donald Trump, it is instability. The president may well decide that Bannon's base-pandering politics are making Trump toxic to any constituency outside the far right. At the same time, invocations of Bannon's restored power may lead Trump to curb that power once again.
In this gilded palace, there is no end to intrigue.