Steve Bannon Says He's 'Totally Uncowed' by Roy Moore Loss, Vows to Fight GOP in 2018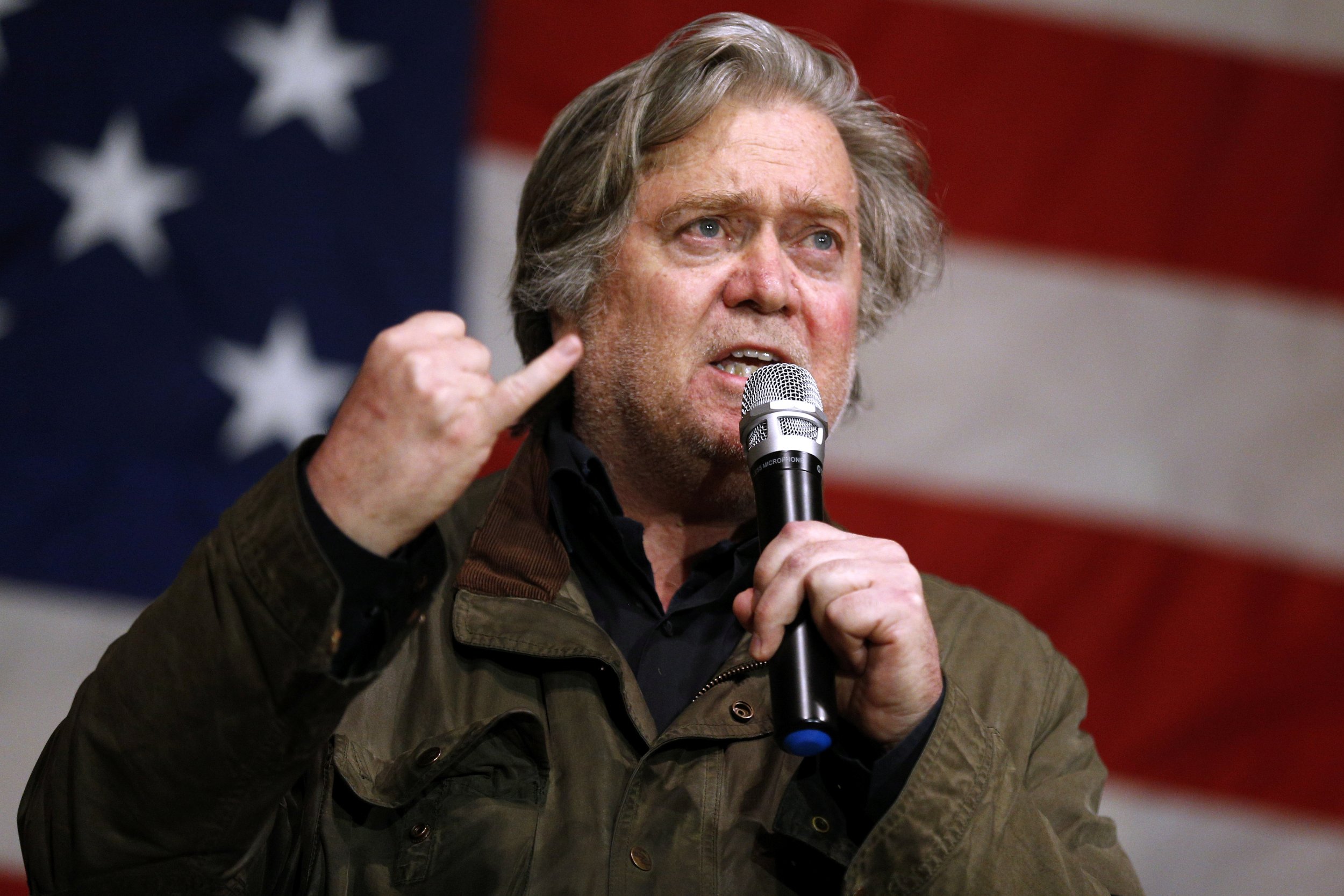 On Monday night, in rural southeastern Alabama, Stephen K. Bannon offered a fiery case for Roy S. Moore, the former chief state justice running for the U.S. Senate as a conservative Republican. Some twelve hours later, he was in a downtown Montgomery ballroom, watching with hundreds of Moore supporters as Democratic candidate Doug Jones overcame historic and demographic odds to win the election.
Twitter quickly lit up with predictions that Bannon's career as a political guru was done. But later that night, in a humble hotel room on the outskirts of Montgomery, the former Trump campaign manager and chief White House strategist forcefully countered any such assertions, vowing to carry his populist message into the 2018 midterm elections.
"Totally uncowed," Bannon said of himself, even as pundits were writing his political obituary.
Losing a Republican seat in Alabama, however, isn't much fun. And Bannon conceded that Moore, who was twice removed as the chief judge of Alabama for defying federal law, may not have been the perfect executor of Bannon's vision of economic nationalism.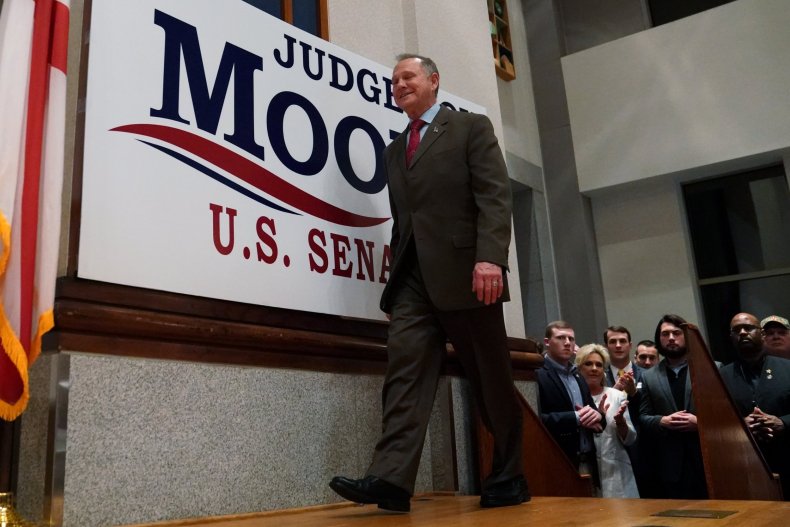 "Judge Moore has never been, really, an economics guy," Bannon said. "If Mo Brooks had been running here," he said, referring to the conservative House member from Alabama, "immigration and trade would've been at the top of the agenda -- and bringing jobs back to Alabama." He believes that despite recent elections, a "realignment" of economic forces will ultimately vindicate his ideas, as well as candidates who voice them.
At one point during the conversation, Bannon took issue with how the populist strain within the GOP was described. "It's not Bannonism," he said, "it's Trumpism. Trumpism is at the top." Despite the loss by Moore, who had been endorsed by President Trump, and previous electoral losses in Virginia by candidates like Ed Gillespie, who lost the governorship after an embrace of hardline stances on immigration and white identity, Bannon believes the movement he has come to represent will topple the Republican establishment.
He predicted that future campaigns will stick closer to his message of economic populism, without the distractions created by allegations that Moore abused teenage girls. He points to Kelli Ward, a former Republican state legislator in Arizona as a candidate capable of voicing his message of border control and trade protectionism. She is running for the seat being vacated by Senator Jeff Flake, a Bannon nemesis who has announced his retirement.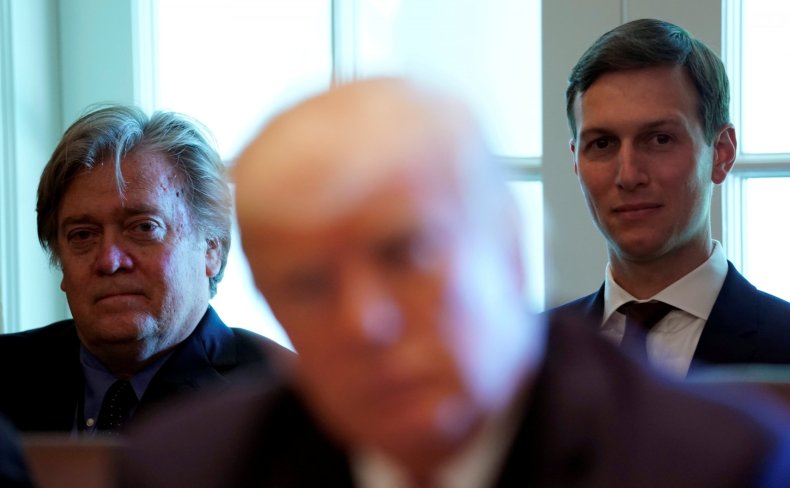 Having left the White House in August, Bannon is back to running Breitbart News from a townhouse in Washington, at least when he is not traveling the country, holding rallies for candidates like Moore.
"I'm just not built to be a staffer," Bannon said of his time in the West Wing. "It's not the way I roll. I'm enjoying this immensely."
Like many of Moore's dismayed supporters across Alabama, Bannon believes that Moore was undone by Senate Majority Leader Mitch McConnell, Republican of Kentucky, who he believes abandoned Moore. Since leaving the White House, Bannon has vowed "war" on the Republican establishment, and McConnell in particular.
Bannon remains a close adviser to the president and thinks that removing McConnell from power is imperative to accomplishing the Trump agenda, which he says the crafty majority leader has subtly undermined.
"He's just not been supportive" of Trump, Bannon said. "You show me where he's had his back. He does just enough to kind of get by. And nothing more." Bannon's nationalist, protectionist vision does not mix well with the quasi-Reaganism of McConnell and other congressional Republicans. He believes that they have distracted Trump from his populist promises.
It was midnight in Alabama, and though Moore had not yet conceded, it was clear to all present that the Republican had lost. Aides came in from the cold Southern night with bags of Arby's, the paper transparent with grease. It was time for the political insurgents to eat, then sleep, then fight again.