Steve Bannon Phone Call About Trump-Russia Dossier May Have Featured in FBI Surveillance of Carter Page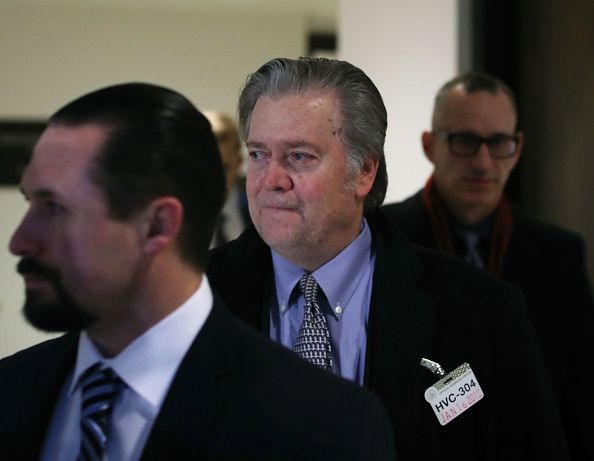 The FBI likely intercepted a phone call between former Trump advisers Steve Bannon and Carter Page, experts say.
A GOP memo released by the House Intelligence Committee last week demonstrated that the FBI had been monitoring former Trump foreign policy adviser Carter Page both during and after he worked for the Trump campaign.
During testimony before the House Intelligence Committee in November, Page revealed that he had spoken with Bannon at a time when he is now known to have been under surveillance. Despite leaving the campaign in September 2016, Page told lawmakers that Bannon had called him shortly before Trump's inauguration in late January, asking him to cancel a television appearance he had scheduled with MSNBC.
Page later said that he also spoke with Bannon about the controversial Trump-Russia dossier, a document compiled by former British intelligence officer Christopher Steele that claims Page had met with Russian energy moguls during a trip to Russia in 2016.
"If Page was using one of his standard phones, it was probably picked up," Elizabeth Goitein, a former trial attorney at the Justice Department and co-director of the Brennan Center for Justice's Liberty and National Security Program, told Politico.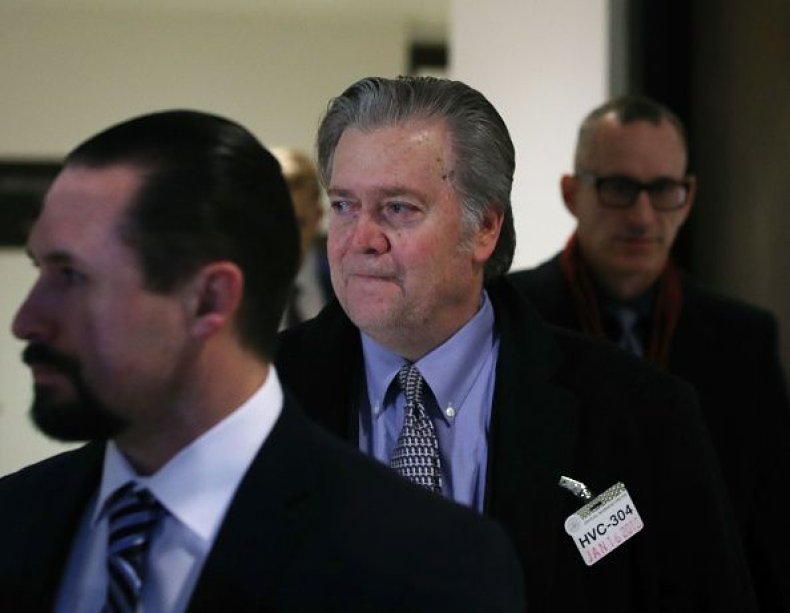 Page, who testified before the House Intelligence Committee without a lawyer present, has been known to give erratic answers and change his story on numerous occasions. But if the phone call took place as Page recounted, it is likely that the FBI has a copy of the material as part of its probe into whether the Trump campaign coordinated with Russia to influence the outcome of the 2016 presidential election.
Currently, a special counsel, former FBI Director Robert Mueller, is leading the investigation into whether the Trump campaign colluded with the Russian government. The House and Senate are both conducting their own separate investigations into the same matter.
Bannon was scheduled to appear before the House Intelligence Committee next week, but the interview has reportedly been postponed. In previous testimony before the committee, Bannon refused to answer questions. Members of the committee say they have a subpoena for Bannon, who could be held in contempt of court if he refuses to testify.