Steve Bannon Says Trump's 'Insurgency' Will Rid Republican Party of Its 'Cronies'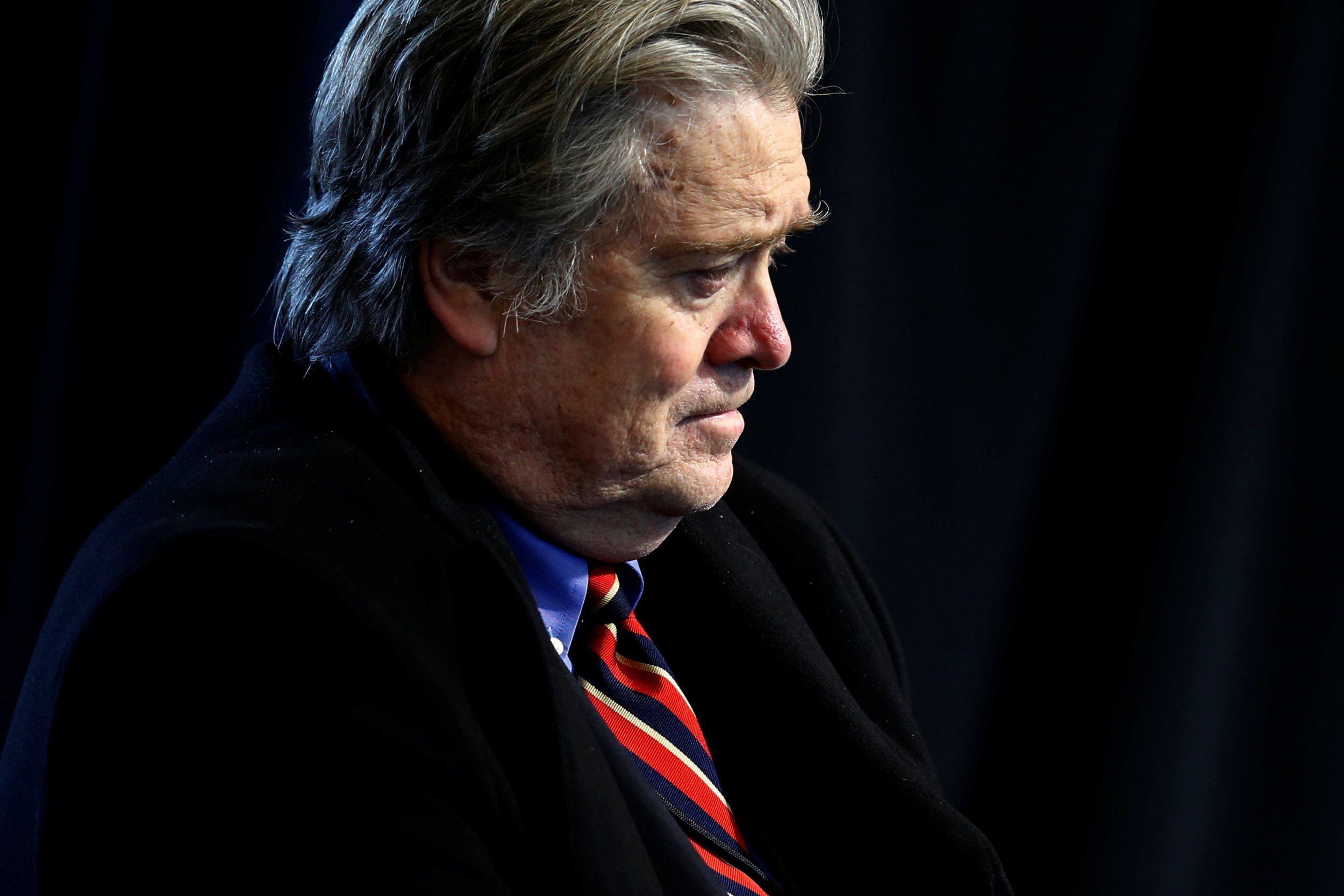 Former White House chief strategist Steve Bannon has suggested Republicans fear Donald Trump's "insurgency" because it will rid the party of its "cronies."
The Breitbart executive chair also commented in a Sunday radio interview with John Catsimatidis he believed his grassroots movement had prompted Senate Majority Leader Mitch McConnell to "up his game" over issues including tax reform and the confirmation of judicial nominees.
"Now that he's afraid, now that he sees that the grassroots movement – whether it's in Alabama or Arizona or Tennessee or Mississippi – is going to replace his cronies like Jeff Flake and Bob Corker, now he's scared, and now he's trying to move more federal judges through the system and really trying to cleave to President Trump's plan," Bannon, who left his White House position in August, said.
Bannon's backing of "outsider" far-right candidates includes supporting embattled Alabama Senate candidate Roy Moore, who is facing allegations of sexual harassment, and he previously promised "war" on the Republican establishment when he exited the White House.
The former strategist initially defended Moore when the allegations surfaced, but has in recent days stepped back from his position of defender – although he has not suggested the candidate should step back from the race.
"I think President Trump summed it up best: Let the people in Alabama weigh and measure these allegations versus a radical like [Democrat candidate] Doug Jones," he said in the Sunday interview, taking a lead from the White House's apparent position on the matter.
Bannon's ongoing war on the GOP has, unsurprisingly, faced criticism. Former conservative radio host Charles J. Sykes, described Bannon's war as "Arson for the sake of arson."
"It's not a strategy, it's the uncontrolled release of rage," he says of Bannon's declaration. "It's not so much ideological as it is nihilism, a desire to burn it all down and damn the consequences."