Steve Bannon's Exit Won't Make Trump's White House Any Less Racist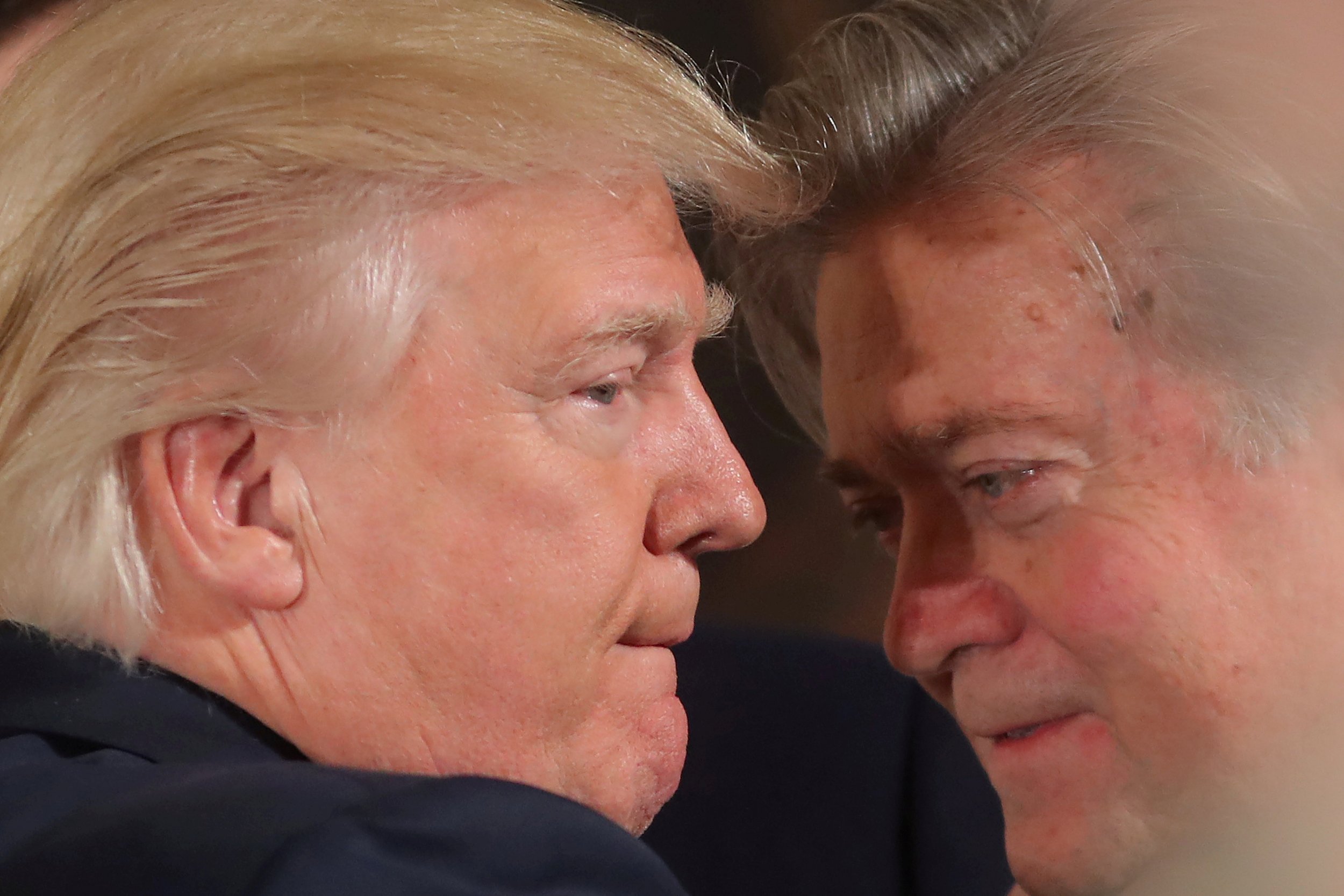 Steve Bannon left his job as White House chief strategist Friday, in a move that has already been welcomed by those who had railed against having a man in the White House who was formerly the publisher of Breitbart News. Bannon referred to Breitbart as "the platform for the 'alt-right,'" an umbrella term encompassing white nationalism, racism and anti-Semitism.
Related: Why Did Steve Bannon Leave Trump's Staff? Four Reasons For Strategist's Exit
Criticism of Bannon's place in Donald Trump's administration had come under particular fire this week, following the president's equating of white nationalists with those protesting them following a rally in Charlottesville, Virginia, over the weekend. If not influenced by him directly, the remarks were reportedly endorsed by Bannon. Indeed, Bannon saw Trump's comments as a "defining moment" of his presidency, where Trump opted to abandon the "globalists" and side with "his people," according to Axios.
Just how much impact Bannon's exit will have on the policies of the White House is already being questioned by many.
"There is one less white supremacist in the White House, but that doesn't change the man sitting behind the Resolute desk," read a statement from Democratic National Committee Press Secretary Michael Tyler on Friday. "Donald Trump has spent decades fueling hate in communities, including his recent attempts to divide our country and give a voice to white supremacists."
A similar message was echoed by the Anne Frank Center for Mutual Respect, which has been a frequent critic of Trump.
"This entire year, our organization has been calling for Steve Bannon to leave, so this is a victory—albeit limited, because other hate remains in the White House," Steven Goldstein, executive director of the Anne Frank Center for Mutual Respect, said in a statement.
MoveOn, a leading Trump resistance group, went a step further, arguing that Trump was not only allowing himself to be influenced by Bannon's world view, but was aligned with it.
"This week has proven without the shadow of a doubt that Trump's advisers are not the only problem, Donald Trump is," read a statement from MoveOn Civic Action Campaign Director Justin Krebs. "What we saw this week from Trump is that he shares Steve Bannon's dangerous, divisive and destructive worldview, and that is not going change with Bannon's absence."
Another progressive action group, Credo, named other members of Trump's administration who have espoused white nationalist views and yet remain in the White House.
"Even after Bannon's departure, 1600 Pennsylvania Avenue will remain the White Supremacists' House as long as Stephen Miller, Sebastian Gorka and the Nazi terrorist cheerleader-in-chief Donald Trump continue to occupy the Oval Office," read a statement from the group.