Steve Bannon Was a 'Bad Hire' by Trump, Says Anthony Scaramucci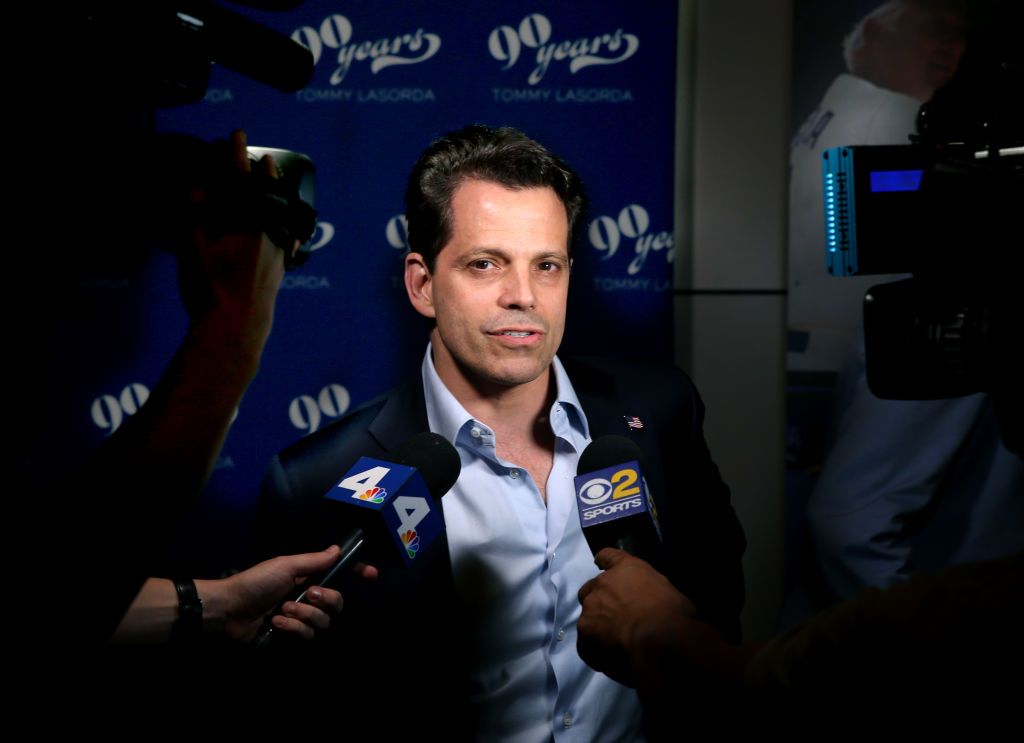 President Donald Trump's former chief strategist Steve Bannon was a "bad hire," said former White House Communications Director Anthony Scaramucci in an interview Tuesday.
Bannon stepped down from heading the hard-right news website Breitbart News earlier in the day following controversy over his comments about Trump, his administration and the president's family in the new White House tell-all book Fire and Fury by author Michael Wolff.
Scaramucci, who served for less than two weeks in the White House last summer, said Bannon is "not a team player" during an interview on CNN with reporter Chris Cuomo.
"I think he was a bad hire, not because he wasn't talented, not because he wasn't smart and quote unquote strategic, he just didn't want to play inside the sandbox with the other people," Scaramucci said.
Bannon "was splitting people between nationalism and globalism, and to really understand the president, you know, there's a nuance to him as well. He is a globalist by nature," he added.
Bannon, who headed the Trump campaign from August 2016 to election day, was one of the Trump administration's first hires.
Scaramucci was removed from the White House last August after he struck out on his own in a blistering, expletive-filled interview with the New Yorker in which he said he wanted "to fucking kill all the leakers" and accused Bannon of trying to build his own "brand off the fucking strength of the President."
His time in the White House, 10 days, came to an end after the appointment of White House Chief of Staff John Kelly. Bannon's time in the White House also ended last August after Kelly was appointed.
Read more: Trump's reading skills compared to dyslexic Richard Branson by Anthony Scaramucci
Early this month The Daily Beast reported Scaramucci had privately told friends he and the president still speak regularly on the phone and that he may be re-hired in the administration. In response to the story Scaramucci issued a message stating "I have said nothing like that at all."
Speaking to CNN after Bannon's Breitbart exit, Scaramucci said, "You can't say Steve's not a smart guy, you can't say that Steve's not a good writer, you can't say that after Andrew Breitbart's death he didn't help raise the profile of Breitbart—not a super profitable place, but certainly had a very high profile in the last election. So I want to be fair to him, but I also want to be accurate."
Bannon, the former executive chairman of Breitbart News, was quoted in Wolff's book accusing the president's eldest son, Donald Trump Jr., of treason for taking a meeting with a Kremlin-linked lawyer at Trump Tower during the 2016 election after being promised damaging information on Hillary Clinton.
One of Breitbart's co-owners Rebekah Mercer, who has worked with her billionaire father Robert Mercer to promote Bannon's work, said last week that she had stopped supporting him. The Mercers were key in installing Bannon as the head of the Trump campaign in August 2016.
"I feel a sense of relief for the President that he can now put this distraction beside him," Scaramucci said Tuesday of the controversy created by Bannon's comments, noting Trump now "doesn't have to deal with it anymore."