Steve Buscemi Dresses As 'How do You do, Fellow Kids' Meme, Wins Halloween
Celebrity Halloween costumes are always a highlight of the holiday and one of the standouts this year is definitely Steve Buscemi.
The veteran actor, 63, reprised an iconic-role-turned-immortal-meme for Halloween 2021 and fans and internet users alike are pretty delighted.
Buscemi is famously known for the hilarious "How do you do, Fellow Kids?" meme which has dominated internet culture for a number of years now.
And on Sunday night, the Boardwalk Empire actor was seen in the Park Slope neighborhood of Brooklyn, New York, wearing the famous outfit—a red baseball cap, a red hoodie, and a t-shirt that reads "Music Band" while handing out candy to trick-or-treaters.
The meme originated in the show 30 Rock, from the Season 6 episode "The Tuxedo Begins" where Buscemi played the character Lenny Wosniak.
In the episode, the character attempts and fails to pass himself off as a teenager, while delivering the iconic line: "How do you do, fellow kids?"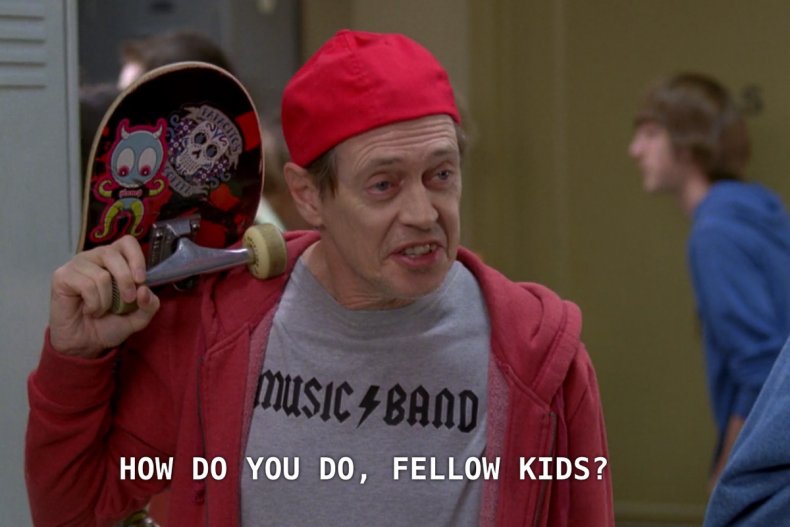 It is famously used online when brands or individuals attempt and fail to appear hip.
Sports commentator Keith Olbermann shared photos of Buscemi in costume, declaring the actor the winner of Halloween this year.
"No more calls. No more tricks. No more treats," he tweeted.
"We have the international, unanimous Halloween 2021 winner and it's Steve Buscemi as...Steve Buscemi #HowDoYouDoFellowKids."
Buscemi's choice of costume has gone viral with several people sharing photos from Sunday night.
"I need you all to know that Steve Buscemi is going out as the 'Fellow Kids' meme this year and it's perfect and ideal," reads one tweet.
While another added: "Steve Buscemi went as his own meme for Halloween."
"If ya don't love Steve Buscemi we can't be friends..." tweeted Rex Chapman.
While writer Amina Akhtar added: "Steve Buscemi wins celeb Halloween."
Buscemi addressed his meme fame last year in an interview with James Corden.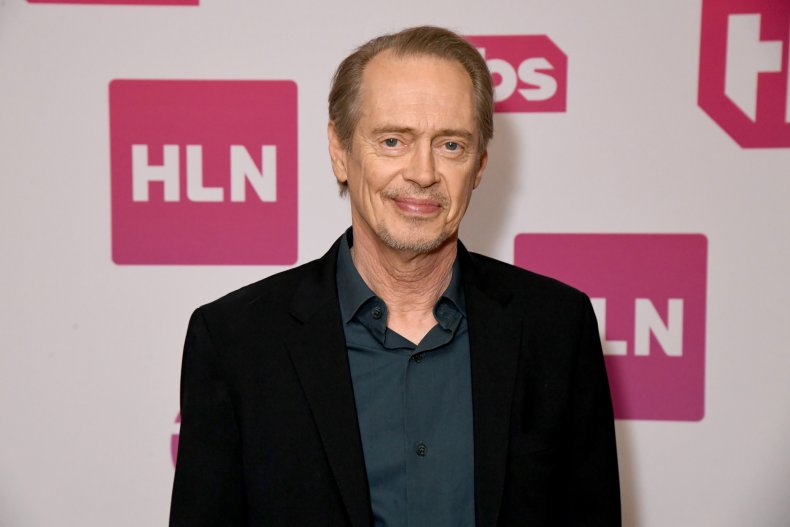 "You know, that scene is like, four seconds long," Buscemi said when asked if he ever expected the moment to become such a famous and popular meme.
"No, it was like a quick thing that we did, it was kind of like a throwaway—I mean I thought it was funny—but I had no idea that it would have this amount of traction."
However, he did go on to say that he loves the meme and its fame.
Some other top celebrity Halloween costumes this year come courtesy of Megan Thee Stallion, Rihanna and Harry Styles.