Steve Harvey Says a New Stand-up Special Would 'End My Career' Due to 'Cancel Culture'
Comedian and television personality Steve Harvey said on Tuesday said that doing a stand-up special would end his career because of "cancel culture."
"The only way I can do one more special is if it's at the end of my television career because it will end my television career," Harvey made the remarks during a Television Critics Association panel for his court-comedy series Judge Steve Harvey, reported Deadline.
Harvey added that no stand-up comedian that relies on sponsors "can say anything he wants to." He mentioned comedians including Chris Rock, Kevin Hart, Cedric the Entertainer and D.L. Hughley.
"The only person that can say what they want to say on stage is Dave Chappelle because he's not sponsor-driven, he's subscription-driven," said Harvey, according to Deadline.
Chappelle's controversial comedy special The Closer drew backlash after being released by Netflix in October for the comedian's mocking remarks directed at transgender people. The subscription-based streaming service stood by the special, but drew criticism and saw a staged employee walkout in protest.
The Gay and Lesbian Alliance Against Defamation (GLAAD) also said in a statement that "Chappelle's brand has become synonymous with ridiculing trans people." GLAAD could not be reached for comment Tuesday evening.
Previously, Harvey came under criticism for referring to Caitlyn Jenner, who transitioned from Bruce Jenner, as a "he," saying "I can't wrap my mind around it at all," in a 2017 interview with HipHollywood. In an appearance on The View he was criticized for saying there "isn't a real man living who can live without" a woman.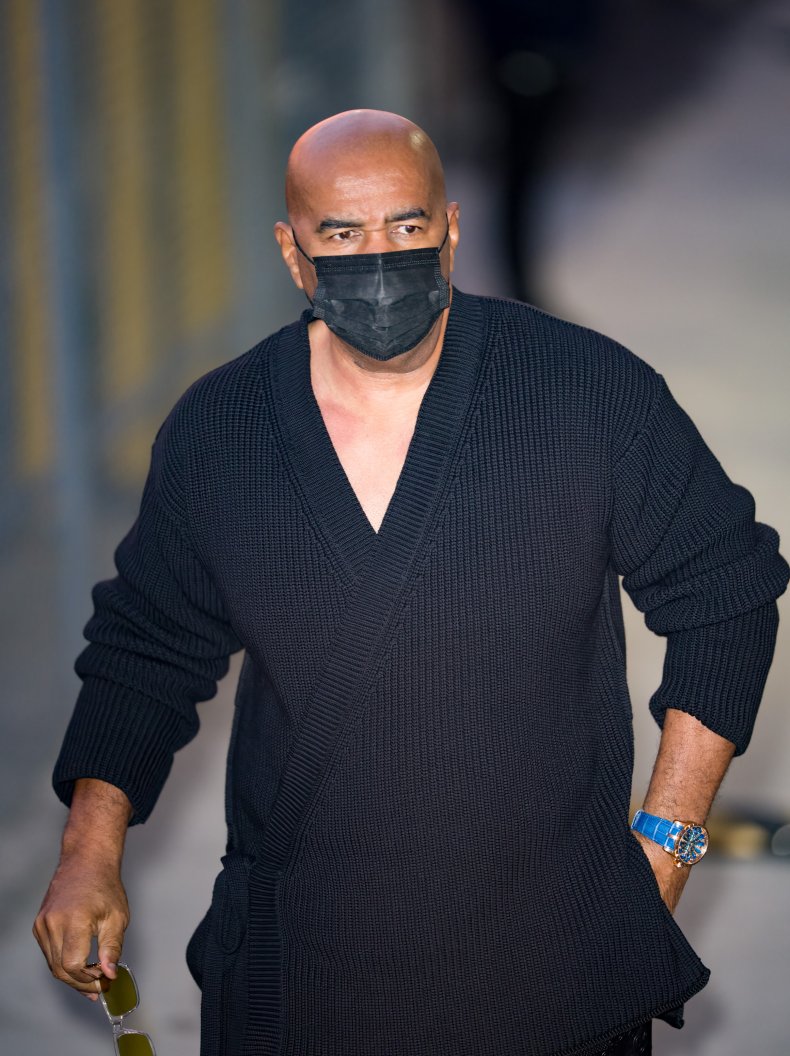 "If I had tried to continue as a stand-up, there's no way I could maintain it because political correctness has killed comedy, has killed it," Harvey told reporters, according to The Hollywood Reporter. "Every joke now, it hurts somebody's feelings. What people don't understand about comedians is that a joke has to be about something. It has to be about somebody. We can't write jokes about puppies all the time. The joke can't be about bushes all the time."
Harvey began his career doing stand-up comedy in the 1980s before moving on to host variety show Showtime at the Apollo and later starring in sitcom The Steve Harvey Show. In 1997 he launched the Kings of Comedy Tour and did his last stand-up comedy show in 2012.
Currently, Harvey stars in Judge Steve Harvey, a primetime reality series that follows the format of daytime court shows like Judge Judy. The show debuted earlier this year and features Harvey as the arbiter of disputes chosen for their comedic value.
Harvey told reporters that he planned to do the show for two years, predicting it to be a "huge success." He said that if he returns to stand-up he would have to wait until he's done with his TV career. But Harvey said he's not done.
During his appearance on the panel, Harvey also opined on the legal system.
"Just because it's the law don't make it right," he said, according to The Hollywood Reporter. "Every law is not a correct law. We have a law in this country that everybody has the right to bear arms. But everybody shouldn't bear arms. Everybody shouldn't have a gun. That's clear to me."
He also criticized so-called "stand your ground laws" adopted by some states that have been blamed for deadly confrontations.
"That's why I'm glad [my show is] not that type of court," he said.