National Wildlife Day Google Doodle Honors Steve Irwin, Crocodile Hunter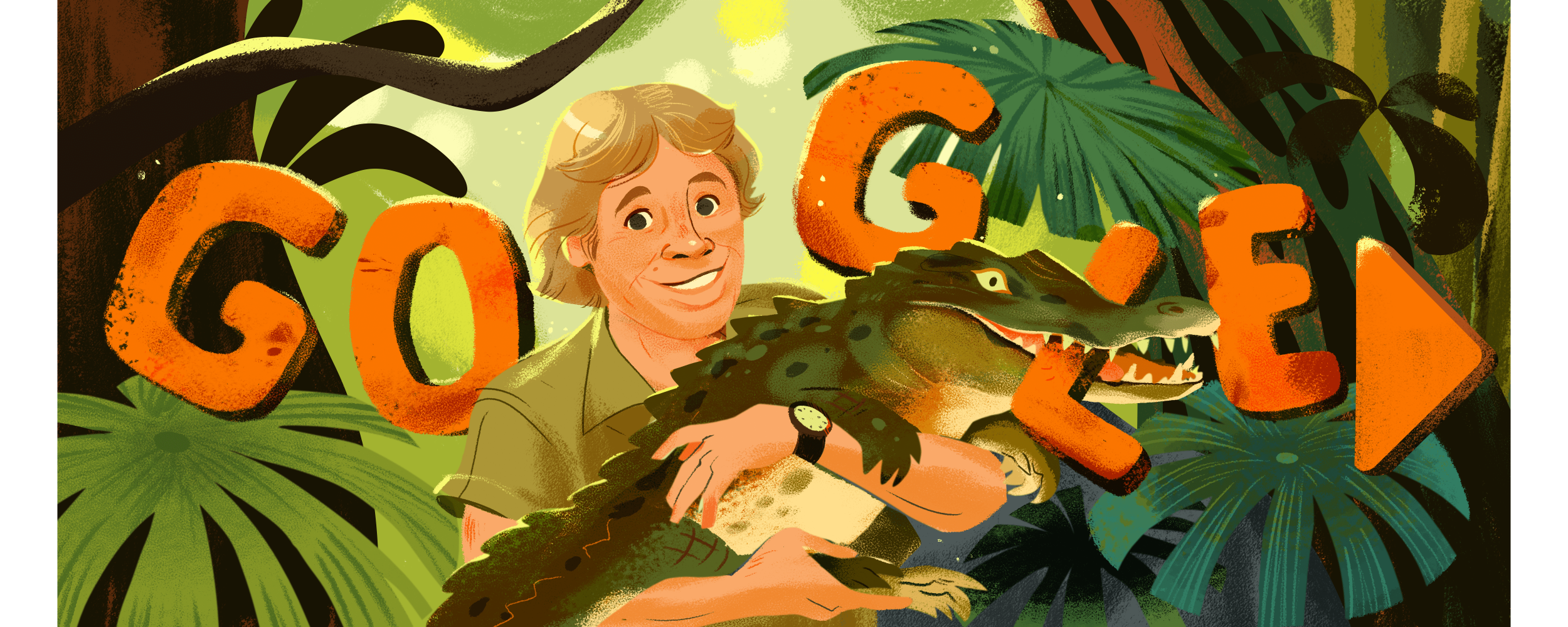 Those with Google as the homepage of their web browser were greeted by the famed "Crocodile Hunter" Steve Irwin on Friday morning. The zookeeper and animal conservationist who was also a television personality and celebrity was honored at the center of National Wildlife Day on the search engine Friday.
The doodle is animated and shows several different slides of Irwin through the different stages in his life, including his crocodile hunting and zookeeping days. The later slides also include animations of his wife Terri and their two children Bindi and Robert who have carried on Steve's legacy of respecting and protecting wildlife after his death.
Steve Irwin died while filming in the Great Barrier Reef in 2006 but the impact he made on the animal world has remained. For National Wildlife Day his wife Terri Irwin wrote a guest post that goes along with the doodle in honor of her late husband.
In the post she explains her husband as the most extensive conservationist and writes, "We are so proud that his legacy lives on, as that was his greatest wish. He once said, 'I don't care if I'm remembered, as long as my message is remembered.'"
Irwin grew up with parents who ran a conservation park in Australia and later took it over as his own. The park is now called the Australia Zoo and is kept up by his wife and children who work there and help tend to the more than a thousand animals who call the zoo home.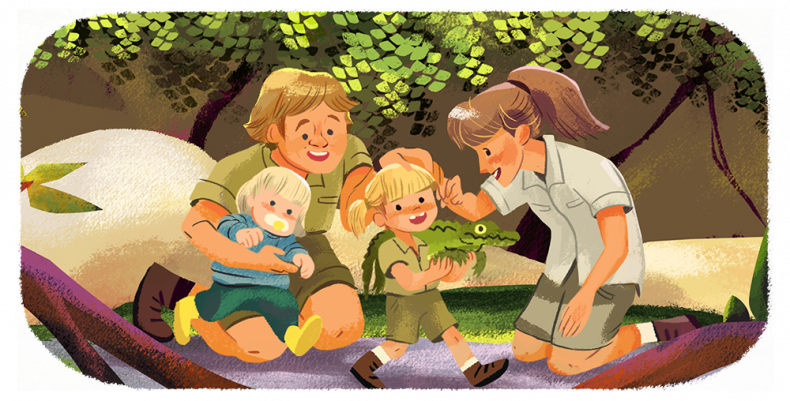 "Today, Australia Zoo is still growing with more than 1,200 animals, and nearly 1,000 acres. We protect nearly half a million acres of habitat, and our non-profit organization supports conservation projects around the world. We even have a Wildlife Hospital that has treated over 82,000 sick, injured, and orphaned wildlife, solely to return them back to the wild," Terri Irwin wrote in the blog post.
National Wildlife Day is actually being celebrated twice, this year on February 22 and then again on September 4, the day was founded in 2005 by Colleen Paige. The date was moved to Steve Irwin's birthday to honor him and his conservation efforts, according to the holiday's site.
National Wildlife Day, "serves to bring awareness of endangered animals nationally as well as globally, that need to be preserved and rescued from their demise each year, but also to acknowledge zoos and outstanding animal sanctuaries globally for everything they do to help preserve this planet's animals and educate the public about conservation - especially to children....our animal's future caretakers and conservationists," according to the site.​