Warriors Coach Steve Kerr Set to Return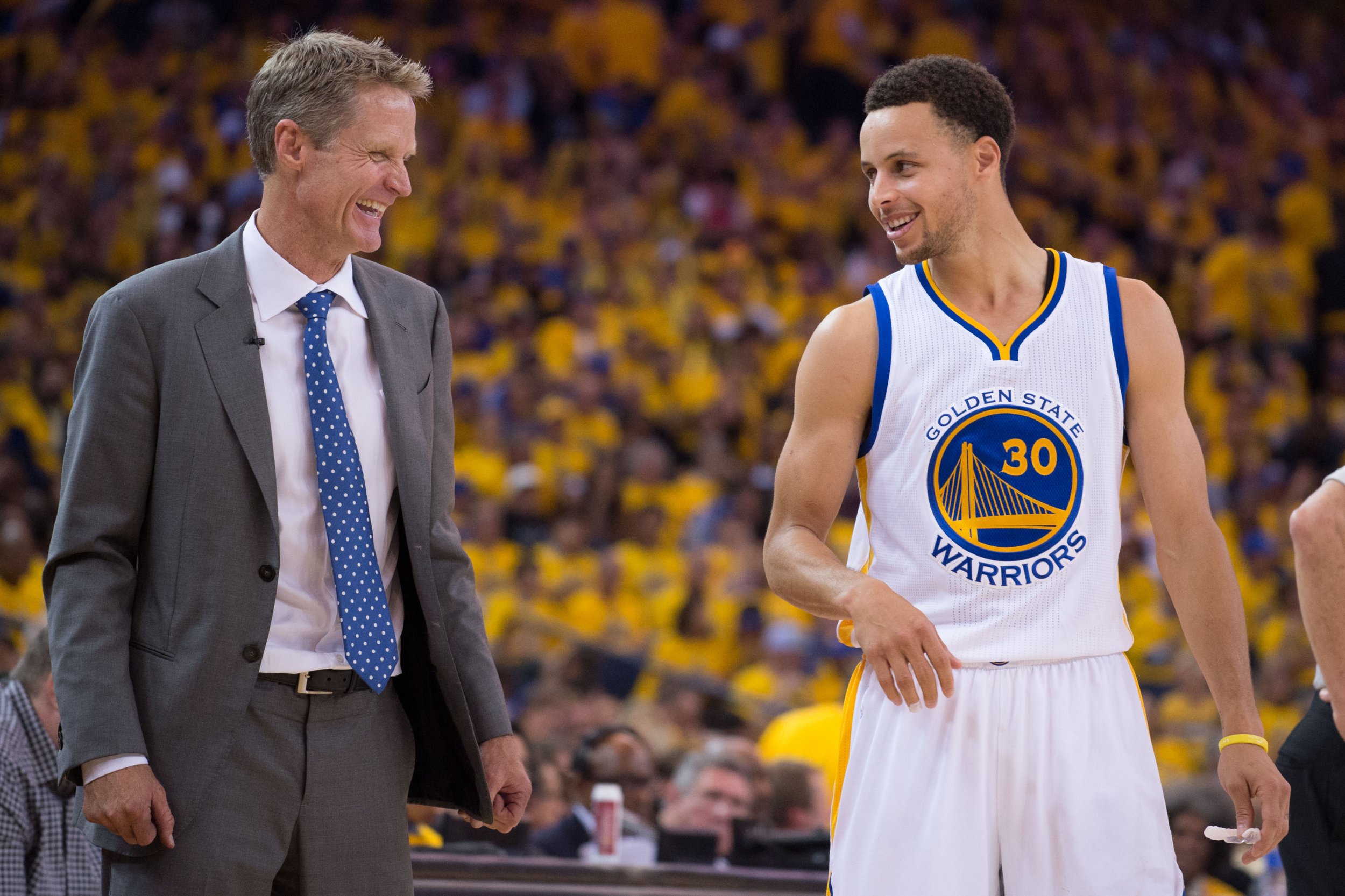 After missing the first 43 games of the season due to complications resulting from offseason back sugery, Steve Kerr will return to the Warriors' sideline for Friday night's home game against the Indiana Pacers, according to ESPN's Marc Stein.
After two days of preseason training camp, the Warriors announced that Kerr would miss an indefinite amount of time after suffering a spinal fluid leak after undergoing surgery to repair a ruptured disc. The leak caused headaches that lasted for months.
Luke Walton served as the team's interim coach, and after the Warriors raced to a 21-0 start, the best in NBA history, it was clear that Kerr didn't need to rush back. In December, he joined the team on the r0ad in an effort to ease himself back into the day-to-day grind of being a part of an NBA team.
The 39-4 Warriors just wrapped up a three-game road trip, going 2-1. Friday night's game against the Pacers will be the first of a three-game homestand, the most notable of which being Monday night's long-anticipated matchup with the 37-6 San Antonio Spurs, whom many believe to be the only team with a legitimate chance to dethrone last season's champs. It's going to be tough, though: The Warriors are 19-0 at home so far.